So you are planning to pack and move your household materials from Pune and you have decided to hire a moving company who could help you with packing and moving of your goods? Planning to Google for Agarwal Movers so that you can hire and get your goods relocated? Just Google and possibly you would come across a number of listing of moving companies in Pune and you may start wondering because there are so many agencies named Agarwal?
Which one would you like to hire for packing and moving of your goods? It's certainly going to be a tough call for you. You know what; we help people find moving agencies in India without hassles. While screening service providers, we came to know there are number of moving companies out there who are running their business without proper credentials. And then only we realized things needs to be done in better ways and we have made it mandatory to show proper existence of business.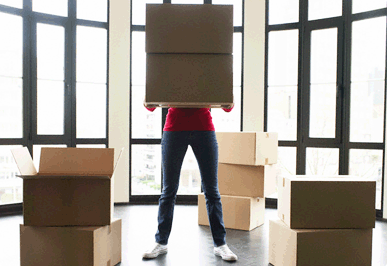 Now why I am saying all this?
Because I want you to be informed enough and help you make better decision about hiring a movers and packers company in Pune, Bangalore, Mumbai, Delhi NCR or any other city in India for that matter.
Choosing a moving company out of hundreds of them is certainly going to be confusing and tiring especially all of them are claiming to be the best among them. But the best way to avoid this confusion is to not always trust on every claim they make. Rather be alert and smart enough to verify everything of your own and then take a call on hiring.
So are you ready? Let's start.
Here's how to choose right moving company for packing and shifting services in India.
Local and long distance shifting
So you though every movers and packers company offers both local and domestic shifting? Think again. There are many companies who have separate team and resources to offer both local and domestic shifting, but most of the bigger companies may not offer local home shifting services. But good thing is there are specialists available who either offer local house shifting service or domestic relocation. So it's better to go with the specialist that way they will pay more attention and it may affect the overall moving costs.
So depending on whether it's a local house shifting within the city or a long distance move, you should look for specialist moving companies.
Search for a few moving companies
So when you know what you are looking for, you can make relevant search and expect good relevant matching results. Now since you know you are looking for a movers and packers for local shifting (or long distance move), you can search for them.
Obviously, the best way to search for such service provider is to ask from friends and family or your coworker. But you can search for them on your favorite search engine or use social net website or this platform. Advantage of using ServiceSutra to hire a pro is we don't end up giving you plenty of mobile numbers to keep on calling; rather we bring up to three moving agencies to you according to your needs, we are kind of empowering you with choices. So you get the edge to dominate the negotiation and quickly check their fact sheet and credentials.
Check credentials and certification
So out of all those companies that you have found and evaluating, first thing that you should be doing is to ensure that you are working with a company, not an individual. When it's a company, obviously they should have following information and documentations to support their claims;
Trade license/sopex license / Municipal license
Certificate of incorporation, in case of a pvt ltd or llp company. Some time they simply claim to be a pvt ltd company without any incorporation to create better impression. Beware of them.
A current account in the name of company/firm.
Service tax and other details like PAN card etc.
Not that every moving company out there make false claims, but there are good number of those who do. May be they will try and offer their best service, but the problem arises when there is an accident or theft or damage. Whom you would reach out to unless you are working with a company? An individual could simply switch off his phone and you are lost, no?
Reviews of moving company you are evaluating
Moving companies work with several associates and hence there are so many parties involved in it like a transporter, labor, associates who handle unloading part of it, packing materials supplier etc. So it's better to deal with movers who are established and appears sound. Check for their reviews and feedback online.
It may sound like a useless advice, but take my word for this. Case has been reported when an associate is not willing to leave the goods because his dues are not clear.
Check prices and services being offered
Since you are after a service provider, rates may vary and it could vary between 5% to up to 25% or even more at times. That's obvious when a service provider is offering you a premium service; they ought to charge you premium rates. After all, good things do not come at cheap rates. So beware of hard to trust cheap offers. It may turn out to be a nightmare.
Secondly, moving companies offer host of services such as packing, loading, unloading, unpacking, re-arranging etc. so depending on what service they are offer, their rates may vary. So be very specific on what are the services you need and then negotiate on those services only. Value added services can be avoided to keep your moving costs down.
Check contact details of the moving company
You may not pay enough attention to this, but this is probably the most important part of your research for moving companies. Usually the mover that you have hired will take care of everything at source like packing, loading and sending your goods. But unloading will be handled by their associates in case they don't have their branch at the city where you are moving to. When they have a branch at the city where you are moving, unloading will be handled by them.
But it is essential for you to take contact details of concerned persons at both source and destination locations. This way, you can easily reach out to them and ask for status and any other coordination which may be required. Have multiple contact points from truck drivers to the supervisors looking at your relocation assignment.
Conclusion
Finding contact numbers of moving companies in India, is much easier but choosing a rightly placed movers and packers who are well equipped, reputed, genuine and who can be relied up on is not. It's better to give your best shot, look around and verify everything before you end up hiring a moving company who is not established and credible.
By paying attention to some of these basics as discussed above, chances are you will get it right.