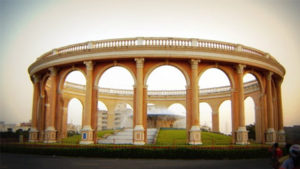 Are you planning to relocate your house in Navi Mumbai and wondering about the best ways to get it right? Even if finding a movers and packers for interstate or local house shifting services in Navi Mumbai should not be an issue when you have so many channels to search on; finding a truly reliable and cost effective movers and packers house shifting services in Navi Mumbai is not all that simple and easy. If you are up for the challenge and wondering about various issues like the rates for house or vehicle shifting services and where to find and how to choose the best movers then this is the post worth looking at. I am going to give you a good overview of the entire process of house shifting and vehicle transportation along with ways to evaluate movers and ideas to cut costs and relocate cost effectively.
But before getting in to the details, let's get clear with some of the basics like;
Local house shifting
Interstate house shifting
Role and importance of movers
House shifting services in Navi Mumbai: Role of movers
Broadly speaking, there may be three different scenarios like you may want to shift your house locally within the suburbs of Navi Mumbai, or you may want to shift your house from Navi Mumbai to Nasik, Bangalore or Delhi and the third scenarios could be when you want to move from Navi Mumbai to Australia or to a different country.
Depending on the destination where you are relocating to, the move is named as local shifting, domestic shifting and international shifting. Local shifting is mostly for household goods and office. Domestic shifting (anywhere within India) may be required for household goods, office, car, motor bike and other such items that can't be carried through the normal means like by train or domestic flight. A third scenario which we are not discussing here is known as international shifting.
Depending on the type of shifting service requirement, you have to find a movers and packers company. Movers and packers companies have a very crucial role in both of these services; be it a local shifting, domestic relocation or international relocation services.
Finding movers and packers is probably the most important and crucial step in relocating your house. Movers and packers can take care of the entire process quite smoothly and help you relocate safely. They have all of the tools and resources which are commonly required in packing and shifting of household goods including packing materials, experienced labors, trucks and mini tempo etc.
How to find movers for home relocation in Navi Mumbai
As you already know, there is no shortage of movers and packers companies in Navi Mumbai. There are over five hundreds agencies operating in Navi Mumbai and serving several suburbs like Kharghar, Vashi, Airoli, Nerul and Thane. But that does not mean every second movers and packers in Navi Mumbai will suits your need. There are many who only offer domestic house shifting services in Navi Mumbai, and others may provide only local or international shifting services. There are a few companies that offer all three services including car and bike transportation.
You have to reach out to the agency that actually offers the kind of service you need. Even if you end up finding the mover who offers the service you need, you may have to check rates from a couple of other movers and packers companies as well.
And you can use ServiceSutra to request free quotations for interstate or local house shifting services in Navi Mumbai by posting your requirements here. Or else, you may search online or ask for references from your friends and make a list of a couple of movers who offer shifting services in Navi Mumbai. Have a basic discussion with the movers over the phone and call them for a free survey which is equally important if you don't want any confusion with overall rates and charges.
Getting all inclusive rates and charges for home and vehicle shifting services is very important. Because this is one area where there may be issues once you engage a movers and packers. Rates should be fixed and agreed upon before engaging and that's possible only when the movers and packers you have hired have checked the inventory of goods to be packed and moved.
What to look for when using movers for house shifting services?
Primarily, you may have two concerns while using house shifting services in Navi Mumbai e.g. rates of movers for end to end house shifting services and safety of goods during transit. And thankfully it's not that difficult to avoid these hassles and here's what you can do to get it right;
Ask movers to survey and quote
Enquiring about tentative rates over the phone or via email is okay, but inviting movers for a free survey works well. Getting a rough idea and then hiring the mover based on rough estimates does not work. When you hire a mover with this approach, the mover may end up charging more if in case there are few small items that was not mentioned by you.
Insist on all inclusive estimates with insurance
Another reason of confusion in most of the cases is due to price hike for insurance. Movers and packers may not know about the worth of your goods and hence they may not be able to estimate the cost of insurance. And this may lead to confusion when at the time of packing, the mover will ask for extra money for insurance. So better ask for all inclusive quotation, including the cost of full service or transit insurance. Also check for other expenses like toll and octroi charges etc, which can be paid as per actual bills when applicable.
Check for papers and licenses
This is huge and really very important. On ServiceSutra, when we onboard movers and packers, we ask for as many documents as possible and check for references of the owner and promoter of the company to ensure that the mover and packers agency we are onboard is genuine and authentic. This may not be enough, but works to a good extent and help us get rid of movers who are not professionals. You can do this more accurately. Whether you have found a mover on ServiceSutra, Google, facebook or from the references of a friend or family, always ask for papers and licenses and when possible go and meet them in their office to be double sure that they have an office. There are many newbie companies who don't even have basic trade license to operate relocation and storage business. Trusting all that glossy leaflet and website may not be a good idea.
Summary
Finding movers and packers for interstate and local house shifting in Navi Mumbai will become much easier if you know how to do it right. Primarily there are two major concerns i.e. costs of overall house shifting with insurance and safety of goods. To get it right, you should compare quotes from two or three different moving companies and get all inclusive estimates for end to end packing and shifting of household materials or car. And also check for basic license and papers of the movers and packers company you choose to work with.
You can use ServiceSutra to request free estimates for comparing and hiring movers and packers for house shifting in Navi Mumbai and other cities in India, or search for locally available movers on the internet. Just be a little practical and think logically and you are going to get it right.