Updating all the necessary documents, like Id and address proofs after moving into a new city in India is absolutely essential. But in order to change your address in official records, you need an address proof (pun intended). In the recent past, one of my relative had faced a lot of hassles when he lost his debit card, he have recently shifted in New Delhi and lost his purse in the Delhi metro, he immediately informed the bank about it, but since he had failed to provide his bank with his new address proof of Delhi, bank sent his new debit card in his old address. This whole episode took an ugly turn because of a small and silly mistake of not updating this important information in their records.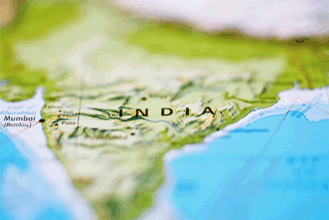 So when you are relocating from one city to another and intend to stay there for longer, then you should update your current address in official records like bank, credit cards, loan etc. Other id and address proofs like voter ids, aadhar card, pan card, passport, driving license, vehicle registration, insurance, income tax, municipality documents(in case you own a property) etc are all subjected to be updated ASAP.  You should also notify all your friends, family and relative about your new place. As soon as you update your phone number in your new city, get a sms pack and select all the necessary people in your address book, whom you want to inform that you have relocated.
Now that you have formed a checklist of documents you want to be updated, you must figure out how to do it with minimum effort. I am sharing you with few tips that might help.
Change address in Voter ID card
Voter Id is the ultimate id proof for any Indian citizens as it proves that you are an Indian citizen along with your other details like name, age (birth proof) and address etc. you need two copies of your passport size photo and then follow the steps mentioned below to update your address proof.
Take photo copy of proof of present address i.e.
Gas book/card. (You might have to get hold of it as it gives access to one of the essential commodity that is for cooking purpose)
Telephone bill (you got to have a landline then),
Electricity bill (this can be arranged as soon as you get your first months electricity bill),
Rental deed and Affidavit (if you living as a tenant you can get hold of a copy of it from your landlord)
Contact BLO/AERO/ERO of the residential area. These people usually sit in District. Secretariat / Election offices. The name and address and phone numbers of these can also be found from website.
You have to submit form no. 8A (Inclusion of name in electoral rolls) and 001A.
If the individual holds Voter card (EPIC- Elector's Photo Id Card), a photocopy of that has to be taken.
Do not forget to carry originals for verification purposes.
And obtain a receipt of the application.
As per election commission's instructions, one does not have to get his name deleted from the earlier assembly constituency by themselves; this part is to be done by the officials. After the entire process the voter card will be given to the individual in a few days.
Although if you have shifted at a time of polling seasons, approaching in the near future, then you might not have to face this much hurdles, any local party member will happily collect all your documents and make it their own responsibility to provide you with the voter id before the commencement of the poll for obvious reasons.
Changing address in Aadhaar card
Aadhaar card is the latest addition to the league of Id proofs for Indian citizens, it is the coolest and technically advanced way to determine the identity of a person which is being introduced by Indian Government in the recent past.
Since Aadhaar is based on the demographic and biometric information of an individual, it eliminates the threat of any fraud and bogus activity. Aadhaar will provide its possessor with the universal identification. Aadhaar will facilitate 'anytime, anywhere, anyhow' authentication to its beneficiary. Aadhaar will be a single source of identity verification.
The best thing about Aadhaar card is, you can update its information online in the government website: "http://uidai.gov.in/update-your-aadhaar-data.html". It is super easy and our government is working hard to make Aadhaar card as a powerful tool to avail Indian citizens with various government and private services with ease.
Accessing services like banking facilities, gas booking, bank activities, has been made super simple and easy; in future it might also take the place of the voter id.
Change address in PAN card
Pan Card is another important document that is specially related with money transaction and it is required whenever you want to make a new bank account or make any high value transaction or tax and insurance related matters. Good news is, it can also be changed through online. You can read the complete process by visiting the official website.  Once you are on the official website of TIN (Tax information Network) you can click on reprint of Pan Card, click on online application for changes or correction in PAN Data (PAN Change Request Form) to fill online form for making any changes to your PAN including address (section 8), click on do's and don'ts for PAN Change request application to read the guidelines and change it accordingly.
Change of address in Indian passport
Passport is the most important evidence of your residence. Almost all institutions would accept passport as a proof of your address. Once you get your new address, you need to visit the nearest passport office branch, and fill up form-II and submit it along with a valid proof of your residential address such as voter id, pan card or driving license. You can also use your rent agreement as your address proof. If you apply for address change within a few months of shifting to the new place, you would also need to submit proof of your stay at your previous address.
Changing address in driving license
If you hold a driving license and want to update your address then you have to make an application on plain paper along with documents and any one of the following proof of address: ration card, passport, voter card, telephone bill, electricity bill, or pay slip issued by any office of the Central Government or a State Government or a Local body.
Self swearing Affidavit by an applicant before an executive Magistrate or a First Class Judicial Magistrate or a Notary Public as evidence of age and address.
Proof of legal presence in India, change of address will be recorded in the respective Learner's Licence / Driving Licence will be delivered on the same day between a stipulated time span, if issued in the same office.
Changing vehicle registration no.
Vehicle Registration involves the recording of a motor vehicle (both 2 and 4 wheelers) in the official records after due verification. Vehicle registration is mandatory under the law and is essential to prove the ownership of a vehicle. It is also required if you want to sale your vehicle or transfer its ownership. Updating the vehicle registration and other related documents are also very important. Here might be various changes that you have to adhere with if you have relocated to another state. Contact the nearest RTO (Regional Transport Officer)/Transport Department of the area of your residence.
You will be required to produce the sale certificate issued by the vehicle dealer, the road-worthiness certificate issued by the manufacturer, an attested copy of a valid vehicle insurance policy, documents as proof of address, a print of the chassis number and such other papers as may be needed. In addition, you will be asked to submit one-time road tax (might not apply if you have already paid it at the time of buying it). The vehicle will be physically inspected by the Inspecting Authority and a unique Registration Mark assigned to the vehicle for display thereon. You may like to check this post about Interstate vehicle registration transfer in India to know more.

Change of address in bank's records
If you want to change address in bank (bank account, credit cards, loan accounts etc), you have to visit a nearest branch and submit a written request along with the KYC. You may have to submit an application for change of address or submit the customer request form (usually with private banks in India). But here again you have to provide the KYC information like proof of address.
Income tax records
Usually people do not bother to update their bank details and address in income-tax records and investment. Especially salaried individuals with a zero balance salary account generally avoid in closing these accounts and even if they close it, they don't inform the I-T department about the new address. In case of I-T refund, the I-T department sends the refund in the account mentioned by you in your income-tax return (ITR) filing or PAN card. If transaction fails due to closed bank account, they send the payment by cheque/warrant to the address registered with them. If your address is not updated, it will return undelivered and getting the cheque reissued is a tedious process.
I-T department usually takes into consideration the address mentioned on your PAN records and not the one in your ITR. Hence if you have already updated your PAN card then there is no reason to worry.
For temporary relocations
Student or an employee who is looking to stay around for 2-3 years and relocated in a new place might not face this much hurdle, all you got to do is get friends with locals and whenever you are asked for any such documents or to get hold of any new possessions (even buying a new sim card) can be done without any hassle if you can give reference of a local person, give their contact to them and they will verify with them about your identity and whereabouts. You can also buy bus passes or metro passes which can serve as an identity and address proof too or you can make a new bank account in the new city.
Over to you
Moving to a new place itself is a marathon task that requires a lot of headache from your side, and then dealing with all these extra things can some times seem frustrating. Just remain calm and do all these in an organized manner to reduce hassles and get over everything effortlessly.
Disclaimer: This post has been written as an informative resource after referring various websites and we don't claim the accuracy and process to be same. Please be informed that the process may change or may have changed since when we wrote this post. This post is intended to help Indian citizens moving from one city to another due to job transfer or for other reason.