The task of packing and moving of all of your household goods is going to be really difficult, until and unless you are hiring a professional and reliable packers and movers company. You must always hire a reliable packers and movers service. Reliability is really important because after all its about safety of your goods.  Second important thing that you should look at is to find movers and packers who are well equipped with all the materials needed for packing, and efficient or trained labors those who can move all your household goods with ease and care. But, hiring a professionally capable and experienced packers and movers service provider is not going to be very easy for you.
There are so many trustworthy and reliable packers and movers companies out there in your city, but not ending up hiring a mediocre service provider is a challenge. So, unless you do some research and screening, you may end up hiring a mediocre moving company, and may even have to pay more than the fair or original price.  Therefore, you need to do some thorough research before choosing a reliable packers and movers company, which can tailor all your needs pretty well.
There are various entities like the executive who handles packing, one who load your goods and one who transport and unload your things. Since there are so many people involved in the entire process of packing and shifting, it is really important to find movers that you can actually rely on. Reliable packers and movers are those who take the responsibility and go that extra mile to ensure that your goods are packed and shipped with adequate care and attention. And in case there is any damage due to reason which is not in their control, they assist you in getting claims through the insurance agency.
Ways to hire reliable packers and movers
But practically, if you do some research followed by proper screening, then you can save a lot of money, as well as avoid common mistakes that one make when hiring moving services. Here are 5 steps which can help you to get rid of unprofessional packers and movers companies, and search the reliable moves from the over-crowded market. These steps will also help you to grab the service that fits your budget, and offer reliable moving and packing services.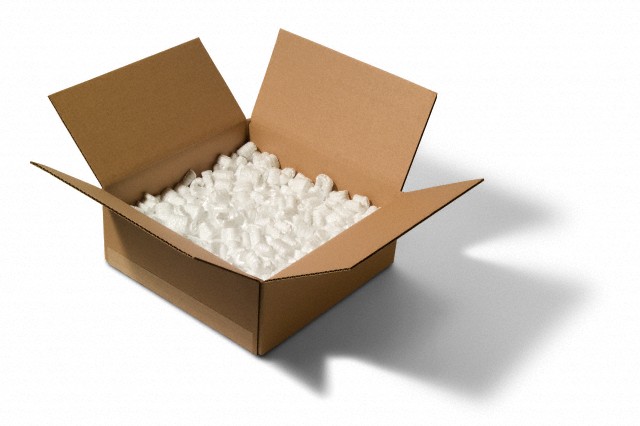 Get recommendation of reliable packers and movers
Going through the yellow page directory for phone numbers, and then random calling them up, or searching for movers and packers companies on internet is not always the right ways of finding or filtering the reliable movers in your city. Why? Because there are plenty of packers and movers companies in the market, but unless you screen and compare them, it's going to be hard for you to take a decision. So, it's always better to find recommendations from your friends, family, or a co-worker. Obviously when a friend is recommending you a movers and packers company, you would be a little comfortable and feel safe to hire them, isn't it? So, take suggestions when needed, and be suggestive when needed.
Do proper screening and background check
Once you have a list of few recommended movers, you should check their credentials to ensure whether they are reliable movers or not. At this stage, you have to give priority to checking their background, and ensuring that they are really capable of handling the packing and shifting assignments as per your requirements. There are various types of movers in the market, for example- local movers, domestic movers, car carriers, storage service providers and many more. Hence, if you are planning to move locally, then you should prefer a local mover. Similarly, if you are planning for a long distance move, then hire a mover service provider that specializes in handling domestic shifting.
Background check should be done both online, as well as offline. There are exclusive websites like PackersMoversReview.com where you can get reviews and feedback of different packers and movers companies, from their past-customers. There are other complain boards too, where you can find lots of complains which were filed against any, or many movers and packers companies.
For doing an offline check, you should find out or get hold of their proper address, telephone number and etc. You may even go to their office and give them a surprise visit, in order to know more about them. Other than these, you should also check whether the company is properly registered, and have they got all the required licenses like municipality trade license, service tax registration, and etc.
Shortlist a few movers and get estimates
Once you are done with the background check, now you must be able to shortlist atleast three or four companies, and ask them to give you estimates after surveying your goods. Some of the packers and movers companies tend to give you tentative estimates over the phone itself, based on your supplied list of inventory. But that's not reliable because, they may charge you more in future.
The obvious question that's arising in your mind at present is- "What's the solution?" The ultimate solution is to ask these movers to come over to your place, and then give estimates after scrutinizing all your goods and inventory. Surveying your goods and looking at it physically will help the movers to give you exact estimates, and will also help you from paying extra hidden charges after or while the moving activity.
Compare movers and their rates
Since you have a list of few packers and movers now, it's time to compare and evaluate there offers, their charges and their other credentials. Evaluation, will help you filter the best out of the rest, and you'll never be disappointed.
There are plenty of premium service providers, and there are not so premium ones as well. But, since you have already done a thorough background check, by now you should have enough idea to grade them according to their credibility and background check. So, rate each of the mover who have submitted their estimates, and then you can shortlist them based on their rates.
Once you have assigned ratings to all of the movers and packers who have submitted their estimates to you, you are now ready to take the final step where you can do a little bit of negotiation, and take your final decision.
Check if you can negotiate before booking
Now you are completely ready take your final decision. But before taking any decision, you'll still have a chance to negotiate and save some money. Try negotiating with all of the movers and packers who are interested to work with you. There are good possibility of saving 10 to 20% of your money, only if you negotiate well.
Over to you
If you are planning to relocate, and want to hire a packer and mover service, then try following the above mentioned tips. These tips would help you select the best packer and mover service, who can help you shift all your household goods smoothly and with immense care. So, evaluate and filter before you invest your precious bucks on a reliable mover, and have a safe and inexpensive relocation.
Have you moved your home recently, share your tips and ideas by commenting below.