Kids are the most blooming creatures in everyone's life. When you have kids, your life changes a lot, and you start following a lifestyle that you never had before. So, if your kids are precious to you, won't it be right for you to design their rooms? If they are important to you, why not their rooms?  Or are you lacking Interior Design and Decorating Ideas for your Kids Room? Relax, if you can get lots of inspirations for designing your other rooms such as, kitchen, bedroom, living rooms and etc, then why wouldn't you get inspiration for kid's room?
Here's how to design kids room
When you are planning to decorate/design your kid's room, discussion with them. You can ask them about their choice of theme, decoration, wall colours and etc. Usually kids don't stick to one decision; they may like one thing today, and have a different choice tomorrow. But still, asking them is better for their happiness. Here, we are happy to present you some ideas that will really help you in Designing and decorating your kids room.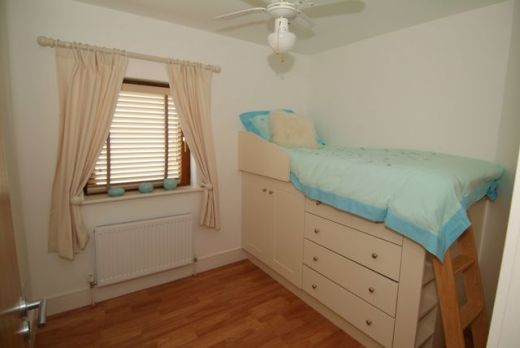 Question your kids
Start the planning process with a simple questions answers session. Ask them about their likings, dislikings, favourite colours, favourite cartoon characters and etc. This will help you imagine and select a theme for their room, and its overall décor. Talk to them, and see what excites them. Ultimately they are going to stay there, not you. So, its best to know their desires.
Choose right colours for kids room
Once you know the theme they like, you can start looking for the perfect colours. Even for colours, take their input and see what are their favourite colours. Try taking opinion for the secondary colour from your kids and decide the base colour yourself, as per the theme you they have selected.
Furniture for kids room
Once you have selected colours for the room, its time to choose the right furniture. Its not necessary to replace all the furniture, in fact you can just clean and re-paint them to match up with the theme. Get cabinets and wardrobes designed, considering the space and the requirements of your kids.
Decorative items for kids room
Next, use some decorative items in your kid's room. Once again ask them about what they likes and dislikes. Decorative elements could be a study lamp, paintings, their favourite cartoon character's posters, soft toys and many other stuffs.
Over to you
Now, since you have got some idea for decorating and designing your kid's room, you can now do it yourself, can't you? Or else hire a professional interior designer, who will help you in designing and decorating your kids room. If you have any other tips and ideas, please share it with us. We'll be happy to update the post with your ideas.