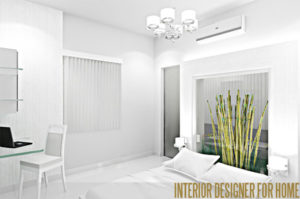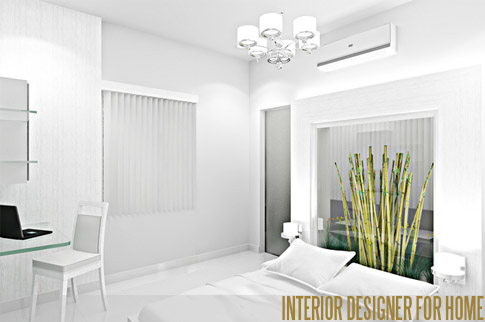 We receive lots of queries from users like you about the benefits of hiring an interior designer for home. Most of them are unable to figure out whether they should hire a professional designer or take the Do-it-yourself approach of designing and decorating their homes. Some time they believe that hiring Interior designers may cost lots of money and if they design and decorate their house on their own, they can get it done for less, which is not true. Getting inspired from the images available on internet is not all that easy unless you are very much creative and you find an equally competent contractor.
But the fact is, you always want a pro when you are looking for any service, if you have a problem of tooth decay then you will go to a dentist, because you know that dentists specialize in that specific problems like tooth decay and gum problems. Similarly, when you will want to decorate and remodel the house, you will need a pro to do the job of course because they specialize in that field. I will dedicate this article in discussing the benefits of hiring an interior designer for home designing and furnishing.
Interior design is a specific line of study, and the professional interior designers hold degrees in the same field as well. Interior designing refers to the maximum utilization of the available space, but keeping in mind the aesthetic value as well. If you think that you can do the home décor yourself without the help of a pro, then you can realize that how difficult the task is. I was of the same opinion that I can do the task without the pro, but while I was halfway through it, I found myself in big mess with huge amount of money flowing in the drains.
Benefits of hiring interior designer for home
I am not against DIY projects, but the whole task of interior designing is too vast and complicated, and this is no cup of tea for a common person like us. You need the professionals for several of reasons, but after the completion of the project, you will feel happy that you made the right decision by hiring a professional interior designer. Let us look at the bright side of hiring the interior designers.
1. Pocket friendly
The first thing that bothers us while we plan to hire an interior designer is the budget and expenses. There is a myth that hiring an interior designer means useless wastage of money. But let me tell you, that this is wrong. Interior designers rather help you to save the money; they will help you to invest money only in the places where you require to. You do not have to invest in random furniture and antique terracotta statues to make your home look good.
2. Expert in the field
The interior designers are expert in their field; they are professional and have immense experience in this domain. They have served many clients before you; they are well acquainted of the ways and methods to do the work. Starting from the layouts to the texture of the curtains, from the kinds of floors to the colour of the wind chime, each and every detail about the space is taken into consideration, so that there is not a minimum of chance of a miss out.
3. Proper planning
The interior designers prepare design layouts and blueprints and computer graphics so that you can understand how the place will look after the décor. They do proper planning, what to do and when, how to do it, what material to use, everything. Without proper planning everything will lead to chaos. The designers will negotiate and discuss every plan with you as the home is yours.
4. Wow Factor
The professionals can give your home a wow factor. Have you seen those amazing homes of celebs in internet or magazines, or any such beautiful home? Yes, the interior designers can make your dream come true, but keeping in mind your budget as well. Thinking out of the box is what the designers do all day long, and the ultimate result is just wow.
5. Resources
To complete the task of décor, resources are required. There are some resources that are available to the professional interior designers but not the general public in terms of connections, and general merchandise.
6. Rich contacts
They have contacts with various service providers like furniture, lightings etc. The designers deal with these contacts and can get hold of the required prices within special discounts and offers. You do not have to roam from stores to stores to get hold of the plumbers, electricians as the designers have all sorts of contacts and connections.
7. Custom made furniture as per your needs
The designers will help with custom made furniture which will give your home a unique and one-of-a-kind décor. You do not have to buy the furniture according to the limited stacks in the stores, you can go beyond the limit and select those special personalized furniture for yourself.
8. Save time and energy
You can save a lot of time by hiring an interior designer especially if you are a very busy person. There are so many things in life that you have to take care of by yourself, you cannot rely on others for these things, but when it comes to the décor of home then you can do it easily. Hire an interior designer and let them do their job, no need to take any extra burden. They will concentrate on their job solely and finish the same on time.
9. They know what is beneficial for you
The interior designers know what is right for you, and they will work accordingly. They can get ideas instantly with just one look at your place, and they will just make the space more beautiful and functional. They can even give suggestions and ideas about the place; you will find that their ideas and opinions are just suiting your taste and desire.
10. Single point of contact
Hiring an interior designer on turnkey basis means you will have a single point of contact for everything be it a civil work and alteration in the layout, installation of AC or Faucets in the washroom. You may lose your way if you plan to do it all by yourself as you are not from that discipline. But they are, and they will make your dream come true, keeping in mind the functional and aesthetic needs and also your budget.
Over to you
These are some of the benefits of hiring a professional interior designer for home décor. You should not have any doubt about hiring an interior designer and make your home special and unique. Get ready to enjoy the accolades and showers of praises from friends, relatives and guests. Your home will reflect your personality as well, so special attention has to be given while decorating your home.