Planning for long distance home shifting but not sure how to prepare yourself and your family members? Leaving your old home and moving to a new place is always a very emotional affair for the whole family. Speaking from personal experience I can tell you how it feels to leave all the memories behind and start afresh. My father use to work in Indian railways when I was in primary school. So he got transfer frequently and we were lucky if we got to stay in one place for more than 4 years.
Just imagine the pain of leaving all your friends whom you used to play with, loving neighbors, home tutors, familiar shopkeepers, school teachers and doctors every one got left behind with the old place. You have to leave your comfort zone and again work from scratch to get familiar with the new surrounding where you are moving to.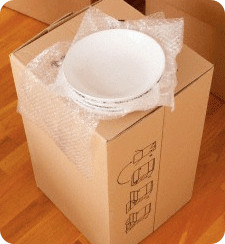 If you are adaptable in nature then you might not find much difficulty in long distance home shifting or relocating to a new place. Since I was speaking with the perspective of a child, a good parent will brace their children before a long distance move. My dad use to explain me how I am going to get new friends and a larger playground to play in, or how easily I can fit into my new school (which was always my primary concern as I was always scared of bullying).
I thought of writing this post long ago, but today is the day and I am glad to share some useful tips on how to prepare yourself for a long distance home shifting in India.
Here's how to prepare for long distance home shifting
So do plan a school for your children in advance, before leaving your current place. Try shifting to a place which is well connected with all the necessities like hospital, markets, schools or colleges where you want to put your child into. If you transfer often then you can put your children to a central school (Kendriya Vidyalaya). As these schools provide exclusive service to people who often get transferred and provide their children easy access to the KV schools in the new place you are shifting.
It gets worse if you have to shift from one state to another, as the people change their culture also changes, language, living standards everything changes. Although I am from West Bengal but I never quite liked this place as I used to love the ways of my old place. There are many other small things too which we often miss and they get into our minds occasionally when we experience their sudden absence. Like my old semi broken cricket bat, loads of old comic books which I preserved all those days(I use to love them even more then my text books) or my bicycle which I have to leave to one of my friend, as they cannot be accommodated due to lack of space. Retrospection through all my childhood memories really makes me nostalgic. Although like every thing else in life we got to move on with broken hearts, lose of dearly people or our old sweet home.
If you are really attached to any specific item that is too large to carry/accommodate, then consider giving it to one of your dearest friend or relative, someone who can make use of it and keep it as a memento from you.
In the year 2000 we got transferred to Farakka (West Bengal) from Raipur (Madhya Pradesh, now Chhattisgarh). It's a really long distance of around 1031kms. It takes around 10 days to shift our belongings to the new place. I remember we have got few broken items while receiving them. My dad was always a little lazy to preplan things and he use to procrastinate till our moving date comes. That's why we have to leave in a hurry and all the other troubles followed.
Over to you
Changing home is not easy, but when you plan and prepare yourself for it, you can make it fun. It's all on how you look at it and how you communicate this message to your kids and other family members. Early planning and booking a professional mover can make a lot of difference in your long distance home relocation plans. You may use ServiceSutra to compare and book Movers and Packers for long distance home shifting in just one click.
How do you prepare when changing home?