When you buy a new phone or a fancy watch, all that you have to do is visit an online ecommerce website, check specs, compare rates and place your order. You even have the convenience to make payment after your products has been delivered to you. And even after making payments and receiving your order, you have the opportunity to return the product and get your money back. That's how easy it is to buy a product on the internet.
Unfortunately same is not possible when you want to hire movers and packers in India to pack and move your household goods, car or bike. Buying a product like mobile or watch and hiring a service provider like relocation companies or pest removal companies online are two different things. Rates of services are mostly fixed and it may not vary as much. But rates of services as well as quality of services are more likely to vary from one service provider to another. And hence it is important to find and hire carefully.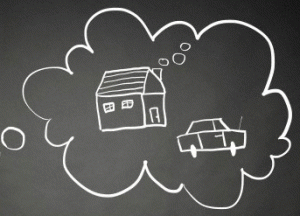 In this post, I am giving you a good overview of the importance of movers and packers companies as well as share tips and ideas to find movers and packers companies to relocate household goods safely and affordably.
Important role of Movers and Packers companies in relocation
Movers and packers companies offer a set of packing, shifting and storage related services. Some of the key services offered by relocation companies in India are here under;
Packing and shifting of household materials (locally and long distance)
Storage and warehousing service
Car and bike transportation
Office shifting and relocation
Corporate and employee relocation service
Pet relocation services
Industrial goods packing and transportation in bulk
Usually, movers and packers in India offer door to door full relocation and storage service. Because they undertake all of the responsibilities of disassembling, packing, transporting, unloading, unpacking and re-arranging of household goods, they play a very critical role. They have access to trained human resources, tools and equipments, vehicle for transportation and everything else which is required to get a relocation done perfectly in safe and sound condition.
Hence it is equally important for you to find a capable and well equipped movers and packer company for the job. When you do it right, you can be sure that your goods will be relocated safe and sound. But when you end up with a mover who is not quite capable or do not have access to trained manpower and well networked, you may end up in a situation which won't be as good.
So do we have a process that may help you find and hire the most relevant and competent movers and packers? Yes we have and I am happy to share that three step process you may like to follow to find and hire most eligible, competent and affordable movers and packers in India for home relocation or storage service in India.
Step 1: Finding Movers and Packers in India
Finding movers for home relocation or storage needs is not difficult given that most of the people who avail movers and packers companies are the people who are internet savvy people. Not all movers and packers companies are that smart, but thanks to the online business directories, you can find hundreds of movers in any city in India with just one single search.
And if that's not enough, you can post an update on Facebook to seek for recommendations of movers from your friends on facebook. But don't settle with just one relocation company unless it's highly advisable by a friend or your HR manager. Usually, it's a good practice to find three or four companies initially and then move to the next step.
Step 2: Evaluating Credentials and Rates of Movers
You have contact numbers of three or four movers who serve your city. The next step is to talk to them and invite them all for a free in-house survey and get estimated costs of services you want to avail e.g. moving or storage of household goods.
While talking to these companies over the phone, ask them to come up with all of the documents and company profile. Some of the relevant document could be like trade license no, service tax details, other certification or testimony from their past clients.
Some of the movers and packers will come up with work order and be very specific that work order only says that mover was hired and it should not be treated like a testimony of satisfactory service. Collected all of the information? Go evaluate them before taking a decision.
Step 3: Choosing and Finalizing a Mover
This is the final and most crucial stage as you ought to take your final call about choosing a mover. But before you finalize a mover and make advance payment, you should evaluate all of the information you have collected so far from the potential movers and packers companies and here's how to do it right.
Just cross check the documents submitted by movers and packers companies.
So many issues has been reported by various users about moving companies not delivering the goods on time and issues related to insurance claims for damage during transportation. So it's a must to ensure you are dealing with the rightly placed service provider.
Hence check all of the documents and verify their accuracy, irrespective of the source of recommendations.
Check for reviews and feedback of past customers of the companies you are evaluating; you can do it online as well as offline.
Check rates offered by these companies, but be smart enough to not get fooled by a hard to believe offer because there may be hidden costs or company in question may not be rightly placed.
By this time, you should be in a position to take a call. But just before you finalize, it's not a bad idea to do a little bit of negotiation on rates and charges of relocation or storage services. But don't over negotiate else the movers may have to compromise on quality of packing materials or something like that. Quality service may cost you a little more than the average service providers, but it's worth it.
Bonus Safety Tips:
The steps explained above should help you eliminate most of the hassles and hire the most relevant service providers for home shifting or storage needs. But here are some of the common safety tips you should look at;
Make sure that the companies you are dealing with have proper physical address.
Do basic document check and when possible ask for contact numbers of past customers.
When hiring for storage need, make sure to visit the premises yourself before finalizing a deal.
Insurance is essential and understand its terms and conditions properly.
Don't pay full amount in advance, work out part payment terms.
Avoid paying in cash; insist on paying by cheque instead.
Sign the packing list after checking and only sign delivery certificate after evaluating your goods and ensuring that all is safe and sound and no items are misplaced.
Conclusion
Movers and packers companies can help you big time because they can help you with relocation as well as with storage services. Moving and relocation companies have a very crucial role to play and hence you should pay proper attention on how you are finding and selecting a movers and packers in India. One kf the easiest way to get it right is
To seek for recommendations of a few movers and packers companies from your friends, colleagues or HR manager.
Verify all of the documents, check for reviews online and offline.
Negotiate and choose a service provider who appears to be genuine and who offer genuine rates.
There are plenty of well networked movers and packers companies, but when it's about safety, it's worth doing some research before finalizing a relocation or storage service provider in India.
How do you find and hire movers and packers companies in India?