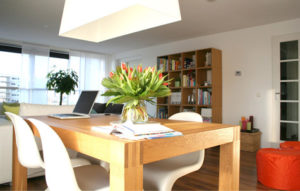 There is a myth about home decorating that it is a costly affair. You can make your home look good and classy even on a budget. To make your home look good, you don't necessarily have to use that costly painting from an auction or an imported flower pot and chandelier. It's actually possible to decorate a home to make it look good without spending lots of money. If you are planning to decorate your home and you don't want to spend lots of money on it, then here is the post worth reading. I am going to share some quick and simple tips that you can use to make your sweet home look good even if you are on a budget.
In order to decorate and make your home look good, you need some great ideas, some creativity and lots of imagination. Instead of thinking of expensive accessories, think of recycling and reusing decorative items.
Tips to make your home look good for less
The ultimate endgame is to make the home look beautiful, and for that it's not necessary to have very expensive décor elements. Some time small little art work can do the magic and that's what we'll be discussing here under;
Fresh paints: Just paint the walls in some soothing neutral colours of your choice, and leave the ceiling white always. You can choose some beige shades, or pink, or cream colour like that of custard. These kinds of colours look nice in any season, in any mood. These neutral colours can give you enough opportunity to do some experiments with some accessories and other décor items. The fresh painted walls can make your home look nice within seconds!
Wallpapers and curtains: If you are bored with same old wall paint, you can always try out the wallpapers. There are various kinds of wallpapers available in the market, just stick them on the wall and enjoy a new look. Similarly, spend some money on Curtains because curtains can make or break the look of the space. Here's a great post on choosing curtains that you may like to check for more.
Greenery: Add some greenery to your home, like some plants or flowers. Keep some potted plants in the corners of the room, in the balcony. You can hang some plants as well and enjoy a hanging garden. Greenery ensures that the home environment is clean and closer to nature. You can also keep some fresh flowers in a vase, or a glass of water. Add some ice cubes in the water of the vase, the flowers will stay fresh longer.
Flirty cushions: The cushions and the throw pillows can add a cheerful ambiance to your home. Throw some cushions and pillows of popping colours like pink and yellow. Keep them on the couch or the beds, and make them more appealing! The cushions and throw pillows can give you an extra sense of comfort and also make the room look nice.
Carpets: Cover some portion of the floor with carpet, do not have to cover totally, leave some portion bare so that you can enjoy the floors too. If the room is small, then you can use rugs. Select the carpet according to the size of the room.
Hammock: I have mentioned this point as this is my personal favourite. You can place a cute hammock in any spare place that is small too, like the place above the stairs. You can hang hammock anywhere, in my home I have placed it near the flight of stairs where there is a big window, I often enjoy sitting there, with a good book and a hot mug of cappuccino.
Set the mood with lights: The lights can determine the mood of the house. You will notice that candlelight is always preferred for a perfect romantic dinner. You can install lights with regulators so that you can adjust the brightness according to your mood. Lamp shades are just must for bedroom. Floor lamps can go jolly well in living space, which can act as a reading light as well.
Avoid congestion: You must avoid congestion and clutter at all costs. Include the items that you need in the room, and get rid of the extra items, you can throw them away, or donate them to some charity or you can put them on sale. The clutters and congestion in a room can destroy the ambiance of the home totally!
Nice fragrance: You can make the home smell fresh and nice by the help of some room fresheners or some natural essential oils like that of lavender or cinnamon.
Over to you
Home decorating need not be a costly affair. It's not about using highly expensive and costly decorative elements. Some time magic can be created with creativity and imagination. Think about it and you will find ways to decorate your home and make it look good even when you are on a budget.
Have other ideas to make a home look good? Feel free share by commenting below.