If you are moving to a college hostel and wondering what to pack for hostel then this is the post you will ever need. We have shared several moving tips in the past, but in this posted we wanted to share special moving tips for college students to help them pack what they need the most in a college hostel.
Leaving with your parent in your sweet home is one thing, but moving to a hostel can be a different experience. As a college student, leaving your home and moving to a college hostel can be tricky. On one hand, you may feel excited because you will be leaving on your own and on the other had you may feel sad because you will be missing your home.  
And if you are moving to a hostel, I am sure you are wondering about what to pack and what to leave. Remember, in a hostel you will have limited space and limited access to common things. More or less, you will have to manage with what you have. Naturally you can borrow certain things from your friends in exchange of sharing some of your possessions, but there are certain things that you must pack and carry when moving to a college hostel.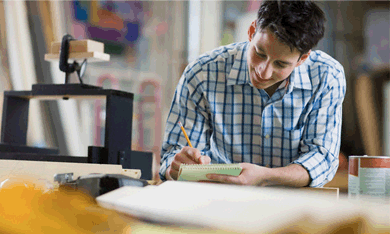 Moving tips for college students – 11 things you must pack for hostel
As I said, we have published several tips on packing, but here we are sharing special moving tips for students to ensure they move to their hostel without issues. I am sure you know about the common things to pack and carry to your hostel like clothes, books, shoes etc, but there are other important things you will need in a hostel. Here are the top 11 things you should be packing when moving to a college hostel.
Clothes: Clothes are hands down the most essential things that you'll need to pack. But, don't try to empty your entire wardrobe and take away all clothes with you to the hostel, because the more your take clothes, the more your luggage bag gets heavy; and you'll also have to work more to unpack things and arrange the clothes in your hostel wardrobe. So, take only those clothes which you cannot do without. There's nothing to be sad about it, because you can come back in some vacation and take back another set of clothes. So just relax!
Shoes and sandals: Shoes are as important as your clothes, so don't even dare forget packing your shoes. And as we have already said in case of clothes, we would again repeat that, don't carry too may shoes, or else you will have to carry a heavier luggage bag. Just carry three pair of shoes; one sneaker, one slipper, and one casual. For girls, it is a strict suggestion that just carries one pair of heels, don't exceed it.
First-aid box and medicines: You may currently be a fit and fine person, but you never know when some kind of health issue can hit you badly, making you bedridden. Forget about massive health issues, just a case of fever or stomach ache can make you or anyone bedridden. Therefore, carry a medicine/First aid box that comprises of a paracetamol, a cough syrup, medicine for indigestion, and medicine for headache. And also include other things such as cotton, thermometer, band-aids, crepe bandage and a surgical disinfectant such as Dettol, Betadine or Savlon.
Documents and certificates: Educational documents are very necessary because, when you join your college they might want to see your school's mark sheets and admit cards. So, just carry your documents carefully in a folder and try to place them below your clothes in the luggage bag, so that it doesn't get lost.
Carry extra bedding: Usually every hostel provides bed sheets and pillow covers. Yet carrying your own bedding wouldn't be a bad idea, because you never know how hygienic the bedding provided by the hostel is. So, just carry two bed sheets and two pillow covers along with you, that it.
Must carry stationary goods: There's no doubt that you'll get a stationary shop near your hostel or college. But still, there's no harm in carrying a few stationary goods with you. Then you might not even need to waste time and go to the market to buy stationary goods.
Torch and candle: What if there's a power-cut in your hostel, and they don't have a generator? What would you do then? Run in the darkness to buy a candle or a torch to illuminate the room? Well, that's a very bad idea. Instead, just for precaution carry a few candles and a torch with you.
Money: How can we forget about this? Yes, it's none other than the most vital thing, 'money'. Don't carry bundles of money with you, carry just a moderate amount. And as per the rest of the money, just transfer them to your bank and use an ATM card to withdraw money as per your needs.
Laptop and Debit/ATM card: Carrying you laptop is a must mainly because you'll need it for you studies, and it will also help you to stay connected with your friends and family through Skype. Another essential thing is ATM/Debit cards, because you'll definitely need them for withdrawing money whenever needed.
Some snacks to munch: While traveling you might need some snacks to munch and keep your tummy happy, so carry some snacks. And don't forget to carry all the lovely items which your mom prepares the best, such as ladoos and achaar (pickles). Also, carry those edibles, which cannot be found in the place where you'll be going; because food varies from one part of a country to another. Don't compromise with food, carry as much as you want to stay happy and full.
Pack your toiletries: Toiletries are those things, which you or anyone cannot do without. So, just by a toiletry pouch and place your toothbrush, toothpaste, comb, tissues and etc in it. You can also add a few more stuff as well, because there are certain things that a guy might require, such as shaving cream, razor and brush, or a shaver. And in case of girls, they need face-wash, and other beauty knick-knacks.
Over to you
Leaving in a hostel can be a different experience. For sure you are going to learn how to live independently and manage things on your own. But if you pack your bag carefully, managing things will become much easier in the beginning and that's why we thought of sharing exclusive moving tips for students to help them pack and move to a hostel much efficiently. And if you end up packing lots of stuff which can't be carried easily, you can find cost effective movers using ServiceSutra.
Hope this list will help you in packing for a college hostel. Feel free to share other tips and ideas for packing and moving to a college hostel.