Last to last week, early this January I had to pack and move my household belonging in Bangalore. I had to relocate all my home appliances, tv, fridge, furniture, dining table and chair etc from koramangala to Indira Nagar in Bangalore. I approached a couple of movers and packers and was wondering if I could save money on packing and home shifting. You know, distance between Koramangala and Indira Nagar is less than 10 kilo meters and when I spoke with the movers and packers, somehow I was not quite convinced with the overall rates they quoted for local packing and home shifting services in Bangalore.
I did some research and found some interesting tips and ideas that helped me save money on packing and home shifting. You know what, they say there are off season and peak season for home shifting but these tips I am sure will work even in the busiest seasons of packing and moving.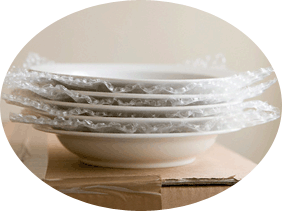 Since I was able to save some money on my local shifting, I am sure you can also save money when you shift your home next time in Bangalore or elsewhere in India.
So are you ready to explore those tips and ideas?
Here's how to save money on packing and home shifting
Packing and moving or packing and shifting as they like to call it, is a two step process. One is packing and another is moving. Obviously there are costs to it and in this post I am going to share some amazing money saving tips that I have learned based on my personal experience.
So let's just get there and learn how to save money when moving a house.
Schedule your move in the middle of the month
You know, early in the month and towards the end of any month are usually the busiest days for movers and packers companies in Bangalore. Why, you may ask? Because, most of the lease or tenancy contract will expire during the end of the month or in the first week, obviously that's not the time to hire a pro.
Most of the movers and packers companies will be busy during that time (Early/end of month), so it's better to schedule packing and home shifting in the middle of the month. Sometimes, it may not be in your hand you may have to relocate at the end of the month and if that's the case, don't opt for a holiday or a weekend. Again it's the same reason, most people want to relocate on Saturdays or Sundays when they have an off. But if you do it in a work day, you could save of money. So if you have some casual leave due, this is the time to utilize it.
I also found that there is a peak season and off season and I am sure you know that. So if you are moving during the off season, chances are you will get better rates than when you are moving your house in a busiest season like such as From End of Feb till July or August.
Never relocate your house in hurry
There is an art; it's the art of negotiation. While I was exploring available options and requesting quotes from movers and packers companies, I notice something amazing. While talking to first moving agency, I told him how my tenancy contact is expiring on 15th and why I want to move on 14th Jan so that I can handover the keys to the landlord. I also told him, I will be out of town till 12th and returning on 13th, so 14th Jan make sense to me. He was the one who quoted the highest price. While speaking to other companies I just told them anytime between 10th to 14th are fine for me and their quotes were comparatively lower. Not sure if it was because of my urgency, but I am sure you would agree when you are in hurry, rates could go just go up because the pros understand that I need their service badly and I will be okay to pay even a little more for urgent service.
I hope you get the point and expect you to not make such mistake while packing and moving your house in Bangalore.
That takes me to the next point.
Early planning for packing and home shifting
This is self explanatory, when you plan early, you have all the liberty to search, screen, interview, negotiate and choose movers who offer you a better deal. When you are in hurry or running against time, it may not be possible for you to explore all available options and you may end up paying more or choosing not so professionally experienced movers and packers. So plan it in advance and plan well to get it right and at the right price.
When you book movers and packers company two or three weeks in advance, they will be happy to confirm the order, at least they have one booked customer and they can offer you a good deal.
Trust only post survey fixed price estimates
When you speak to a movers and packers they will ask you about list of goods that you want them to pack and move. Or maybe you can email them the list of goods so that they can prepare and submit an estimate for packing and shifting services. This is good if you are looking for a tentative estimate, but don't trust it to be the final estimate.
So how to get estimates then?
Best way to get it right is ask the movers to do a physical survey of household materials and them submit detailed and itemized quotation. That way you know how much it would cost if you book that particular moving company. I have been a victim myself when what they quoted initially and what they charged post delivery was different and they tried to charge me more than what they stated in the estimate. Logic they gave was even weird; they didn't expect that wardrobe was so huge and I did not mention about small items such as flower pots.
So it's better to invite them to do a survey and then offer full service estimate.
So what affects the cost of packing and home shifting?
Well there are many things that affect the costs of overall home relocation. From which floor of the house you are staying in to how far is the parking area from your flat. From how many furniture is to be disassembled to how much of crockery items you have in the kitchen.
The point is a movers and packers company is going to charge you for;
Packing materials
Labor charges for packing
Loading and unloading
Costs of transporting
Charges for value added services
Toll tax and other applicable taxes if any
Now when you know the cost heads, just look at it carefully and check if there is anything where you can save money? Yes you can. You can simply avoid value added services and do some of the packing yourself. Since you are taking up some responsibilities, you can negotiate with the mover that way. You can find free cartons and pack your books and later unpack them yourself and save some money. But just be double sure to not pack fragile items like glassware yourself. Its better to leave such goods for movers to pack it.
Can you dump off some of the inventory?
It may sound like weird, but give it a thought. There is a cost of packing materials, labor charges, and transportation charges and so on. And if you look around carefully you may find a couple of household goods which is of no use. Why not you sell it off or give it to someone who needs it. It's worth looking at all of the items that you have not used since long and get rid of them to save the cost of packing, handling and transporting.
This is more practical when you are moving from a larger house to a comparatively smaller one. You may face difficulties in keeping extra stuff and in such scenario selling may be a good option.
Compare multiple movers and negotiate before booking
You know movers and packers industry, especially in India is very different. So if you talk to three different relocation companies as I did, you will notice the difference in their estimate is notable. Hence it's a good idea to be a good negotiator to bargain hard. It's okay to tell them that the other company has quoted you nearly 15% less than what you are quoting. Movers and packers companies usually negotiate for 10-12% and I have done it in the past. All I do is pitch one company against the other and see if I could get even better deal.
But you should be practical when comparing movers and packers companies and also think logically. Don't just fall for the lowest possible deal, there are other parameters that matters a lot when selecting a mover.
Over to you
Costs of packing materials to labor charges have increased many folds in last couple of years. Obviously, overall costs of packing and home shifting services have also gone up. But there are many ways to save money on packing and home shifting services like early planning, comparing, negotiating well with movers.
If you are not used to in dealing with movers and packers companies in India, then it's worth doing some research and understand how it work. Movers and packers companies can help you with home shifting and many other services. They pack, load and transport your goods for a fee. But how much fee they charge is not fixed so it's better to compare, negotiate and then book a mover.
So how do you save money when packing and moving a house locally in Bangalore, India?