Like any other major city in India, there are number of movers available who offer hassle free packing and moving services in Bangalore. The packing and moving services in Bangalore that these companies offers includes everything from planning to procuring packing materials, disassembling, packing, labeling, loading, transporting and unloading.
Movers and packers uses good quality packing materials, and they have experienced and well trained professionals too who looks after everything during the packing and moving to ensure safe and timely delivery. These movers and packers companies may use a cargo truck or other types of mini vans or tempo, depending on whether it's a local move or a domestic one and number of items you wish to move. In case of international shifting, packers and movers companies usually move goods using shipping containers, or even cargo flights.
Depending on the type of goods that's required to be packed and moved, there are various terminologies that are used by movers in Bangalore like industrial shifting or office shifting which refers to shifting of industrial goods or office items. But packing and shifting services are used most frequently for shifting and relocation of household goods, such as furniture, electronic appliances, kitchen utensils, antiques and paintings etc.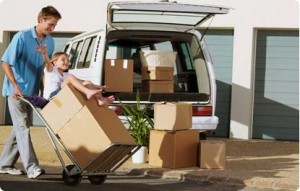 If you are looking for cost effective packing and moving services in Bangalore then there are a few basic things that you  should keep in mind. After helping over 450000 users in relocating their household items, I have a lot to share on how to do packing and shifting in Bangalore without hassles and in most cost effective ways.
Finding movers for packing and moving services in Bangalore
Packing and moving services includes two main things, i.e., packing and moving or transporting. Every packing moving company in Bangalore will be happy to offer you complete packing and moving services (both local and domestic shifting). They will take care of everything that is involved in relocating your goods that includes packing to loading, transporting, unloading, and even unpacking of goods in your new home. That's how they add value, and help you relocate nearly without having to work any hard. But, there is a cost involved in every individual service that you'll avail, and it varies depending on the goods that you want to move.
For consumers who are very cost conscious, and don't really have lots of household goods to move, they can still hire a mover by opting for limited services. When you take only few essential service like just transporting, then the costs automatically goes down. But, this is not the best way to cut the cost especially for long distance moves (domestic shifting). If you are moving within the city then you can ask the mover to pack only the fragile items, and just to move the goods. But I leave it to you because it depends on the circumstances and the volume of goods that you want to shift as well as the distance. So, you have options available and you should give it a serious thought before taking a call.
Rates of movers for packing and moving services in Bangalore
Lets talk about one of the most frequently asked question by almost every consumers. We often receive calls from consumers who ask about the rates and charges of movers in Bangalore, for packing and moving services. Giving an estimate for transporting a car is possible to a certain extent. But when you are talking about rates of home shifting services in Bangalore, then its quite difficult to answer.
Charges of movers and packers companies in Bangalore are usually not fixed because their rates for shifting services depends mostly on the volume, and the inventory of goods, as well as on the distance. Obviously, there are other factors too which can increase the cost such as value added services, that you want or may have to avail during your move.
One of the best way to find out about rates and charges of packers and movers of Bangalore is, you have to either provide them with a detailed list of goods along with other requirements that you have, or you can simply ask a potential shifting service provider to come over and do a physical survey of goods. Movers and packers will be happy to do a survey, and they don't charge you anything for this. Surveying can be treated as the best and most accurate ways of finding the costs of packing and moving services in Bangalore or elsewhere. It simply removes the guess work and let a mover offer you the most accurate quotes for complete packing and shifting services.
If you want to compare rates and charges, then you can ask multiple service providers to come over and give you their estimates after surveying. In fact, that's the best way to not be fooled, and get better idea of the costs involved in hiring a packing and moving services in Bangalore.
Ways to find movers for packing and moving services in Bangalore
After understanding the process of how a movers and packers service provider adds value, and helps you in relocating your goods, it's time to find some of the best packers and movers companies in Bangalore. One of the best approaches to find movers is to get recommendations from a friend or colleague, or anyone who might have availed such services from a service provider in Bangalore. Recommendations usually help you in taking a decision, but even if you are dealing with a mover that a friend has recommended, it's better to do a background check. We will be talking about that in the later part of this post.
Second thing that you must do is, do not finalize a mover without taking second opinion from a different service provider, since there are no standard pricing model. Some of the movers and packers companies in Bangalore definitely have standard pricing policies, where as the mediocre service provider doesn't have any fixed policy and they charge according to the customer they are dealing with. Negotiation is always possible, and you should do it.
In my opinion, best packers and movers are not those who offer you the cheapest rates. But the best service providers are those who offer great quality services, and strive to delight you with their services. Cost of packing and shifting is definitely a factor that can't be ignored, so try to keep it balanced.
Why checking reviews of packers and movers in Bangalore matters?
When you are hiring a mover, you are obviously trusting them with all of the valuable goods and appliances you have in your home. There will be some precious goods, and with the others you may have some kind of emotional attachments. That's why it's vital to do some background check and verification, to ensure that the mover with whom you are about to deal is really a trustworthy one. That's why, I always suggest dealing with a mover that any of your friend had previously hired, and was happy with their services.
Today, it's very easy to do some background check, especially for cities like Bangalore which is considered to be the silicon valley of India. You can find numerous reviews and feedback for almost any and every product and services online. There are exclusive sites and forums that you could refer to, and read the reviews and feedback about packers and movers in Bangalore, that you want to hire. You can also use social media presence of these movers and packers companies, and see what the others have to say about their services, and also how the service provider is responding to them. Choose whichever method works well for you, but  never blindly trust a packing and shifting service provider, without verifying their credentials.
Delay for a day or two is possible, because of the infrastructure and several other reasons. And if the delivery of your goods is delayed even by one day, it's going to be a panicking situation for you. But, when you have done full background check yourself and the mover is approachable, it's going to give you a different kind of relief.
So, it's always recommended to deal with a mover who is reliable, dependable and responsive.
Over to you
Apart from packing and shifting of household goods (locally within Bangalore or interstate), packers and movers companies also offer storage services in a safe and secured warehouses in Bangalore. Storage services are useful when you are moving out for some project assignments, and you are supposed to return back to Bangalore within a few months. So all in all, packers and movers can offer you lots of services related to packing, transportation or storage of goods. Whichever service requirements you may have, always go with the best service provider who is established, and has well trained team of workers for safe and secured packing and shifting of goods and other items.
We are doing our bit and building a community of some of the best movers who offer end to end packing and moving services in Bangalore. Instead of searching randomly for movers in Bangalore, just post your requirements here and receive calls and offers from a couple of verified movers in Bangalore within minutes.
What's that one big challenge according to you in packing and shifting goods from Bangalore? Share with us. 🙂