Packing and moving of household goods along with your family members is probably one of the most complicated things you are dealing with. It's complicated because it requires lots of planning, preparations and coordination between different third parties like movers and packers, travel agents, landlord and obviously your employer.
You ought to find a movers and packers who can take care of packing and moving of your household goods and furniture. You need to speak to the travel agent to make travel arrangements for your family members (or do it yourself). Find a new accommodation in the city you are moving to, and report on time at your work place.
If that's not enough, you ought to deal with emotional stress of your family members, your kids don't want to miss their old friends and he won't agree so easily to join a new school. There are lots of things that need your attention and you may feel irritated sometime during your move.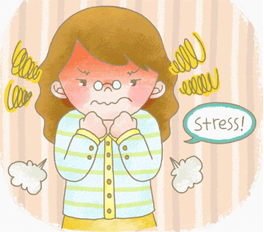 During your move, you can feel the excitement of moving to a new home and at the same time feel irritated when the mover will not turn up to start packing your stuff. It's complicated by nature, but you ought to have fun and make it stress free.
Here in this post, I am going to give you a good overview of how to deal with anxiety, stress and complexities of packing and moving or relocation.
Here's how to deal with anxiety and complexity of packing and moving
I still remember what I went through when my dad used to give us the news about his transfer. The very feeling of packing and moving out of the city where you have made friends and moving to a new city was terrible. And more or less every member in the family has to go through this.
But it can be avoided to a good extent with proper planning and discussion among the family members. Discuss your plan and involve everyone in the family to the extent possible, especially in sorting their own individual items. For example it makes sense to involve your kids in deciding which toys they should leave and which one to pack and move.
Time is crucial
At ServiceSutra, we have seen users who post their local moving requirements at 8 am stating that they need to move today itself and appreciate if we can help them urgently. Now I leave it your imagination what he is going through. I mean you want to move today and you have started your search for movers, today morning?
Time is crucial and it makes sense to start early planning. You need time to make all of these arrangements and especially to find movers and packers for shifting. Schedule everything and sort out the inventory so that you can approach movers and packers companies for fair price estimates of packing and moving services.
Even better if you can build your own things to do list (we already have one here). List out all of the tasks that need to be done and categorize them based on their priority and timeline. For example you should have a date by when you want to sign the contract with a moving company, fix date for packing, date for moving, date by which you must reach the destination and so on.
For all of this to fall in place, you ought to plan everything when you have the time. When you are in hurry, you may not be able to schedule everything or speak to different companies.
You may like to check this post on how to find movers for next day moving, it should help you move when you don't have time to plan so many things.
Talk to trusted movers and packers companies
Movers and packers companies are available who will be happy to help you out. But finding a mover who is well networked and affordable may be a tedious task. So ask your friends, search on Google, use social media or ServiceSutra. Do whatever it takes to find a couple of moving companies.
Once you find them, discuss your schedule and any special requirements like pet moving service or garden plants relocation in details. Movers and packers companies have the expertise and experience to guide you in the right direction.
Since all of the crucial tasks are going to be handled by the movers and packers companies during your move, it make more sense to deal with a mover only when you have done a little bit of background check and know that they can handle it safely for you.
Moving companies are available at every corner and not all of them can be trusted easily. So just be aware and know to whom you are dealing with.
Once you are ready, finalize a moving company and schedule everything properly.
What you should look for when finalizing a mover?
Role of movers and packers companies is crucial and important. You have to trust them for their experience and expertise and obviously that's the reason you have decided to hire one. But movers and packers companies are mushrooming these days (especially in Delhi NCR region as per an article published on The Economic Times, India). So you should double check before you sign the contract with a movers and packers and for shifting or storage services.
Here's what you should do to begin with;
Make sure that the company is registered and they have some sort of documents to establish this facts e.g. incorporation certificate, trade license, pan card etc
If the company is a partnership/proprietorship company, make sure to check id proof and address proof of the owners/partners.
See if they have a current account in the name of the firm. If not, simply avoid such service provider. There is no point in trusting an individual with all of your valuable goods.
Review their online presence like website, social presence, complain boards etc.
Cost is definitely one of the factors and you should consider this at the time of selecting a mover. But remember that the cheapest things are not the best all the time.
Make travel arrangements for your family
Whether you are moving alone or with your family, travel arrangements have to be made. So do it on the priority basis. Unless you are driving by road, you should book your travel tickets in advance. It doesn't make sense to pay more for same flight or train tickets when you book them at the last minute.
If you plan to move to your new home same day then make sure to carry some of the essential like a pair of clothes, towel, shower soap etc. Don't expect your goods will be delivered exactly on same day and at same time. Some time delivery of goods may take one or two extra days due to certain unavoidable circumstances.
And even if you get the delivery of goods, you may not be in a position to unpack everything then and there. So keep yourself prepared for such situation.
De-stress in style
As you approach your moving day, you may like to organize a get together party at your place so that you can invite your friends and family and have good fun. It's a great stress buster. You will get a chance to show your friends how important they are to you. Let them know you are moving out of town but always value your association with them.
Partying with friends will help you de-stress yourself and that what you need at the moment. What else can you ask for?
Unpacking and re-arranging post move
Movers and packers companies offer unpacking and re-arranging services as well. But unpacking and rearranging of goods is a value added service that you may like to avail or ignore. If your movers is supposed to unpack then they will unpack only the major and heavy weight items like fridge, cupboards, bed and other furniture. Most likely they won't unpack carton boxes where your clothes or utensils are packed. So you have to unpack them yourself and it's better to do it slowly and over a couple of days. Don't take stress, just relax and unpacking slowly is just perfect.
Summary
Packing and moving is complicated but it can be simplified if you plan everything properly and don't leave everything till the last moment. Start planning the moment you know that you are moving and have a checklist of 'things to do' ready. Handle every task one by one and discuss everything with the family members. It's not just the furniture and utensils which is to be packed and moved. There is more to it.
Would you like to share any other ideas to cut the complexity and anxiety of packing and moving?