Interior designing is a complicated process which should be left on the expert with adequate experience and resources. Interior designing of a flat or office can be tricky because not only it should be aesthetically pleasing, but your space should turn out to be more practical and usable. Obviously budget and availability of space are other critical things that have to be kept in mind.
So if you look at it, here's what matters:
Aesthetic look and feel
Use of good quality décor materials
Optimum utilization of space
Color co-ordination
Timely execution and delivery
Budget friendly solution
There are many other things that have to be considered like sharp and clear drawing, alternations and modification, lighting, civil and plumbing work etc. Naturally you can't keep a track of all of these of your own and you need to get a good interior designer on board who can offer interior design consultancy or take on your interior project on turnkey basis.
Needless to say, importance of a good, experienced and friendly interior designer for commercial or residential interior project is huge. In fact unless you hire a really good interior designer, chances are you will be going through lots of frustration and issues during interior work of your flat. But when you have an experienced interior design agency on board, you will save yourself from lots of hassles and headaches.
So if you are looking for interior designers for commercial or residential interior design in Mumbai (or any other city in India for that matter) then this post is for you. I have worked with several interior design agencies (as consultant) and know much more about the trade and hence I am sharing a few quick and simple tips to help you find and hire expert interior designers and consultants for commercial or residential interior designing services in Mumbai.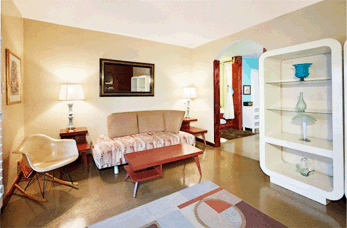 So are you ready to explore the tips?
How to do residential interior design in Mumbai with ease
Before we discuss it in detail, I think there is one thing I would like to tell you about; conceptualization and execution. Conceptualization includes space planning, drawing, designing, sketches, 3D modeling etc and this is the most crucial in interior designing. Execution is like converting those sketches into reality e.g. carpentry, plumbing, electrical, civil work, painting etc. Execution is done by technicians employed by interior design agencies or by their associate and contractors.
So how do you go about it? Here's how.
Turnkey interior design and consulting services
So the first thing that you should be doing is to decide; Whether you want to give the residential interior design project to interior designer on turnkey basis wherein they will take care of everything from sourcing of materials to complete execution and delivery to your satisfaction or you simply want to involve an interior design agency for designing, sketching and consulting role.
Obviously, you have the option of both and it's up to you to take a call. By giving the interior decoration project to an interior designer on turnkey basis, you will save lots of time and may be money as well and expect better results. Because they will be sourcing the kind of materials they need for best results. But when you hire them as a consultant then you have to source the materials, find contactors and get things done under the supervision of interior experts you have hired.
Sort listing interior designers in Mumbai for your project
Since this is a consulting kind of a service, different interior design agency may propose different types of solutions. Hence it makes sense to find a few agencies and then shortlist a couple of them with whom you would like to discuss your interior design needs.
Not only it will help you get different opinion and ideas, you will also get to know about the process, expertise and other things that matters. So find a few of the interior design agencies with relevant expertise to begin with. You may post your interior design needs here to get call back from a couple of interior designers in Mumbai within minutes.
Understand pricing of interior design and execution services
Cost and charges of interior design will normally vary depending on the kind of involvement, carpet area and level of alteration and customization and also on the kind of materials being used. Naturally, when you go for complete residential interior design package of entire house or just a modular kitchen, rates will vary.
Also different interior design agencies have different kind of pricing. In US and other countries usually they charge on hourly basis, but in India, most of the interior design companies would charge you a flat fee or on the basis of the carpet area. Pricing is a little complicated here and hence you should clearly understand discuss it in the first place, so you don't run out of your allocated budget for the project.
Interact with interior designers and discuss everything
When you are done with the basic discussion, it's time to share the plan and layout of your flat or space. Usually interior designers and decorators have a questionnaire and if they have one, you can fill and submit it to them so that they understand everything from your priorities to taste and overall objective. Else, simply explain your objective, taste, theme, color preferences, functionality etc. This will help you and your interior designers to understand each other and it is important. Some of us may like to have an erotic painting in our bedroom and other may like to have a motivational one and some of us may not need a painting. You may like to have an open kitchen and dining area and other may not like to have an open kitchen. I am sure you got the point.
Discuss about raw materials and brands
Irrespective how you involve an interior design agency, overall cost will depend on the brand and materials being used. For example you may like to use a wooden flooring or tiles or marbles. Once you have decide you need marbles on floor, you ought to decide which brand and in what range. Every brand offers plenty of choices and it's very important to decide on this.
Similarly for electrical work there are verities of cable and switch boards and which brand you would like to use will directly affect the overall cost. Also some time different materials have different kind of fitting or labor charges. So the labor charges for flooring will vary depending on whether you want to use tiles or marbles.
And finally understand, who is sourcing what i.e. are you going to source those tiles or your interior designer will get it sourced and fitted.  Obviously when doubt, you have all the liberty to ask about the materials and brands being suggested to the interior designer. Probably they know more about these materials and brand than all of us and they can also make recommendations based on their experience with similar materials used in other projects.
Fix accountability and delivery schedule
It's important to fix accountability of who is looking at what and who's responsible. There will be various entities like interior designer, architect, plumber, civil contractor, painter, electrician etc and no one should blame the other party for any delays. Obviously on turnkey projects, you will have a central point of contact, but on consulting projects, even if interior designer have completed everything on time, you have to deal with contractors for any delays. Hence fix responsibilities and accountability before signing the contract and awarding the project.
And you are ready to sign the contract
Once you have addressed some of these key concerns, you should be ready to sign the contract. But just before signing the contract, just make sure to work with an interior designer who have relevant experience, good track records and who have impressed with you the portfolio of their past work. Interior designing is not something that you would do every year, think of it as a long time investment.
What else one should do to hire an interior designer in Mumbai for commercial or residential interior design work, let us know by commenting below.
I hope you liked this post and appreciate your effort to share this post with your friends on social network.