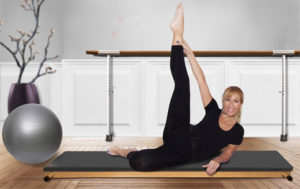 Ever felt the need to join a gym, but dropped the idea because of lack of time? Even if, most of us agree to the fact that we should do regular exercise and cardio vascular workout to live a healthy and happy life, only a few of us find the motivation to go to the gym. But did you know that you can setup your own personal home gym and make it so inviting that you will never miss to work out? Yes, setting up a personal home gym is an in trend, and if you have skipped working out due to lack of time, then you can easily set up and decorate your home gym to exercise regularly, without fail.
Setting up a personal home gym has many advantages and if you already have a home gym, but still skip the exercise session, then probably, your gym need some facelift. Because for me working out in my personal gym is like divine, and there are two primary reasons to it; first, I am seriously serious about my health and well being and second, I have decorated my gym in such a way that, I feel like being there every morning.
And if you plan to set up one, then make sure to decorate your home gym in such a way that, you feel at peace once you enter. You can't workout in a boring gym room and hence décor is actually important.
Tips to set up and decorate your home gym
I have a very small home gym and a friend of mine helped me to decorate it properly. Whether you are planning to setup a personal home gym or planning to decorate your home gym to create that perfect ambience to workout, here are some of the simplest yet effective tips to decorate your home gym.
Decide the gym instruments
Gym instruments are going to take lots of space, so before you start to decorate your home gym, take a call on the instruments you need. The very first thing that you will have to do is decide what kind of instruments you want in your gym. Investing on right set of equipments make more sense and having too many instruments means more expense, and a cluttered space.
It all depends on your fitness goals, whether you want to plump up your muscles or abs, or you want to lose some weight. If you want to pump up the muscles then the strength training exercises and equipments are suitable and accordingly you have to keep them in your personal gym room.
If you want to lose some weight then there are some exercises like cardio and accordingly you have to place the equipments. The gym equipments will be based on your fitness goals. Also, you must see the size of the instruments so that they fit in the gym room of your home.
Flooring
Proper flooring is very important for your home gym because you need to have the proper surface to work out on. It is better that you have carpet flooring so that you do not get hurt in case you fall on the floor. The gym instruments are very heavy so the carpet can be destroyed.
If you have vinyl or tile flooring then high chance is you can have accidents as the floors are slippery. The best option is the gym mats. This way, you can protect the floors, carpets and also avoid any unwanted mishaps.
Walls
The walls of the gym room must be exciting so that it ogles energy. Plain blank walls must be avoided, on the other hand, give the place a new look. Paint one of the walls in dark accent colours like blue, and let the other walls be of some lighter shades like grey or faded blue. You may also try portraits or posters of your favorite sports, athlete or something that motivates you.
White walls are just not OK for the gym room. Instead of keeping the walls blank, you can hang some posters of your favourite stars from whom you draw inspiration, or some health related quotes or some motivational quotes. This will increase your enthusiasm and will boost your energy to work out.
Hang huge mirrors
It is the best idea to hang mirrors on the walls, where you can see yourself. You can see yourself well in the huge mirrors, you can see the changes in you, and you can also see the postures of your body while exercising.
The mirrors can also make the space look bigger and brighter than the actual size. Mirrors will make the place look good, and you can also take fabulous mirror selfies in the gym room, so it is s win-win situation.
When space is constraint
You can squeeze some gymming space in your home, you can place some equipments like treadmills or cycling in your drawing room, place the instruments behind the sofa set, facing the TV. You can then enjoy TV, and also your exercises. You can create your own space in your garage, in your bedroom. This way, you can just squeeze in some necessary gymming equipments in your home.
Accessories
You have to keep some gym related accessories like mats, but there are also some few other important items worth keeping in the gym room. You can keep towels handy as you will be sweating a lot. Have some water bottles there, or an aqua guard or water filters.
You should place a music system or TV in the gym room, because it helps in better exercising. Keep a wall clock in the room so that you can understand the hours you are spending there. Play some hard rocking loud music which is energizing.
Over to you
Even if the gym room is small, having your own personal home gym is gives you many advantages. You get to do the exercises at your convenient time, at your convenient place. There are many people who are shy to exercise in front of other people. If you are also one of them, then the personal home gym is certainly the best option.
Setting up a personal home gym is easier than you can imagine. All you need a spare room, a few essential equipments and bit of decoration to create proper ambience for exercising. We have already discussed some of the tricks to decorate your home gym above. Hope it helps in setting up and transforming the look and feel of your personal home gym.
What else do you think one can do to set up and decorate a home gym?