There are several  agencies that offer warehousing facility in Bangalore, where you can store all your domestic household goods such as home appliances, furniture, bed, mattress and etc, safely and securely for months. Storage facilities for household goods are usually available on rental basis. You can rent out some space in a safe and secured warehousing facility in Bangalore to keep your belonging under a safe and secured warehouse. Storage services are also offered by some of the well established packers and movers agencies who have multiple warehousing units in Bangalore, where they store goods of their customers.
Using such warehousing facility in Bangalore can be of great use, especially when you are moving out of Bangalore for a few months, and you don't want to leave your goods in a rented house that has no adequate security. By availing such storage and warehousing facilities, you get to save your house rent. And it also gives you the peace of mind, because you know that your goods are kept in a safe environment, under the supervision of security guards who ensure safety of your household goods.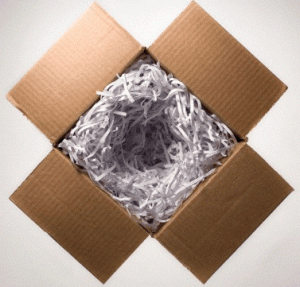 All about warehousing facility in Bangalore
Any warehousing facility in Bangalore can offer two types of storage facilities; shared and private. As the name suggests, a shared warehousing facility is the one where the space is shared between multiple customers, and a private one is where you get a private room to store all your goods. Here's more about both types of facilities:
Shared storage facility in a warehouse
Shared storage facility is useful when you don't have too many precious household materials, which needs or might need special attention. I mean definitely attention is needed for all of the materials, but there are certain items that are too precious, such as antique furniture, or imported furniture with glass and etc. You can rent a shared storage space to store usual household furniture and other items. Shared space is one that you are renting inside a larger warehousing unit (godown). It should not be much of a concern even if your things are kept in a shared space. If you rent shared space, then the cost of renting a warehouse will be much lower than renting an exclusive and private storage space in a warehouse. Obviously, facility is available and you have the liberty to take a call.
Self storage facility with full access
Private room or self storage facilities are also available for you in a warehouse. Renting a private storage space is better for storage of more fragile items like LED or LCD television, and other electronic home appliances. Such items are smaller in size and fragile in nature, they definitely need much more attention than any other household items. There may be a chance of mishandling or misplacement, so opting for a private storage space is much better than renting a shared warehousing and storage facility. Naturally, private storage space would cost more than the shared storage space.
Warehousing Facility for temporary storage of household goods
Storage and warehousing facilities can also be used for temporary storage of household goods. By temporary storage, I mean to say when a situation arises where you have to store your household materials for just a few weeks. For example while renovating your flat, you might need to store a particular room's items for 2 days or a week maximum. Sometime people move from one city to another because they have to go on a temporary tour, and in such situations it takes some time to rent a suitable apartment or a flat. Or a situation may arise where you have to leave your rented apartment, but your new home where you are supposed to move is not ready for accommodating things. In such situations, you can use temporary storage facility and store your goods safely for a couple of weeks.
If you have already moved and you are still searching for a rented home then temporary storage of household goods can be done in a warehouse. You can ask the moving company who have helped you in moving and they may help. If they can recommend a storage company then well and good else you can always use ServiceSutra to find temporary or long time storage and warehousing facilities in Bangalore and other major cities in India.
How much does it cost to rent a warehousing facility in Bangalore?
Obviously, these storage and warehousing facilities in Bangalore have to be rented. So, depending on the period and volume of your goods that you want store, the price will vary. Also different storage and warehouses have different kind of facilities in terms of safety, security and locations. So, prices are going to vary and that's why it's better to evaluate a few of the best storage and warehousing units in Bangalore before you decide to rent one.
What types of Household goods can be stored in the warehouse?
Usually storage and warehousing facility is available for both domestic storage and storage of commercial goods. There are few storage units operated by movers and packers companies of Bangalore, where they mostly store household goods and appliances only. There are larger warehousing units in Bangalore too, where they mostly store commercial and industrial goods. But since we are talking about storage of domestic household goods in Bangalore, let's focus on that only. We will talk about commercial storage units in a separate post in future.
Is there any restriction on which items can't be stored in a warehouse?
Yes, there are certain restrictions. Storage and Warehousing service providers in Bangalore will be happy to accommodate most of your household goods that you use in day to day life, such as all types and size of furniture items, kitchen utensils, electrical home appliances, kitchen appliances, painting and much more.
But, at the same time certain items like food items which may get rotten over a period of time can't be stored in a warehousing unit, because its meant for storing only domestic household goods. Similarly, you should not store liquors like wine, scotch and etc.
Other inflammable items like kerosene or other petroleum products, crackers won't be accepted by warehousing service providers. So, before finalizing a warehousing service provider, just double check your inventory and get it confirmed that they will be accepting all of your goods or not. For restricted items, you have to find an alternative option for storage.
How to select a warehousing and storage unit in Bangalore?
Obviously when you have lots of options, you are bound to get confused. But hiring a storage unit without adequate research is not a good thing to do. So here is how to select storage and warehousing unit for storage of household goods in Bangalore.
Checklist to choose warehousing facilities in Bangalore
Here's the ten point checklist to select storage and warehousing facility in Bangalore.
Make sure to rent out limited space, because all that you want to do is store your goods.
Renting out more space means more costs, so save some money.
Don't finalize a store and warehousing service provider unless you have physically been to the warehouse, and have evaluated everything yourself.
Make sure that your goods will be safe even during rainy season. Moisture or waterlogging could cost you a lot.
Ensure safer and secured packing of your goods before you send it to the storage house.
Check emergency facilities and safety standards like fire alarm and fire extinguishers in the warehouse.
Check all of the regulatory papers of the warehouse that you are evaluating, especially the insurance of the warehouse. You don't want to lose everything in case of a fire, or something similar.
Clearly understand about the rent, whether it has to be paid fully or in a monthly basis.
Always go with the well established storage service providers.
Safety is of the highest priority. So, never get into gimmick of lower rents, be practical instead
Over to you
Spending every minute of your precious time in short listing, and comparing different storage and warehousing service providers in Bangalore is worth it. Nothing should be more important than safety of your goods, especially when you won't be around.
I hope this post will help you in understanding about the storage and warehousing facilities, and how you should go about renting it. If you are not sure which storage service provider to approach in Bangalore, then tell us your storage and warehousing needs to get introduced with handpicked storage and warehousing agencies in Bangalore for free.