If you are born and bought up in a traditional Bengali family, then you must have attended a number of Bengali weddings and witnessed a lot of emotions, drama and fun on the way. By the time you become an eligible bachelor or bachelorette yourself, you will have all the experience to make your own marriage unique as you already knew inside out about making a Bengali wedding memorable for life.
There is always a difference between watching a movie and playing a role in it. You whole heartedly praise or criticize people for their wedding programs but when it's your turn to play the host, you will get to know the real challenge behind conducting a Bengali wedding in a successful manner.
I was lucky and have managed a Bengali wedding and know about it inside out. Managing flowers, sweets, procuring fresh fish and fixing appointment in a beauty parlor, I have managed it all and managed it well.  If you are planning to get married or just want to know about Bengali wedding inside out, then read though this post.
Traditional vs. modern Bengali wedding parties
Wedding events have evolved a lot from what we have in the early 90's during our uncle or aunties marriages. Now the vintage cuisines are replaced with modern western style cuisines, veg pakodas and chicken kababs has taken place of lip smacking "beguni" (brinjal fry) and fish fries (Now people make faces if we offer these traditional cuisines and say that they avoid oily food), fancy salads take most of the buffet table space and the starters list has been expanded in a way such that people often fill their stomach with it and later lose the appetite for eating the main course much (Often it is an intentional trick for reducing the cost of main course! Pun intended 🙂
In early days people use to invite few people (especially in villages) who possessed inhuman powers of gluttony and they are capable of eating food for 10 people alone. Now a day's people keep these kinds of people away from their weddings. Apart from food there is a dramatic change in the guest list also, in early days a lot of relatives are invited over the weddings and there is a lot of drama and emotions attached with them, now we often try to cut it short and invite fewer guest like close friends and less relatives. Well there are a lot of reasons behind this too (will discuss it another time).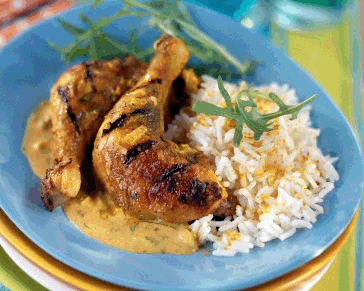 Here's how to arrange memorable party in a Bengali wedding
There are a lot of sentiments and emotions attached with your wedding. Regardless of the fact that whether you approve it or not, your parents will always insist on conducting your wedding in a traditional way. In order to do it, you have to take care of every small detail's to make it a memorable affair that will linger in your loved once minds for a long time. Remember you have to make your wedding memorable not only for impressing the guests but also for yourself.
Here's a list of mandatory things that you have to arrange in order to conduct a Bengali wedding and make it memorable.
Making guest list
This is one of the most important things to do, after all you don't want to leave anyone and regret later. Consult your fiancé, her mom and dad, your mom and dad; check if they have got some personal choices on that, you do not want to end up inviting someone whom they don't want to see on the auspicious day of your wedding. Otherwise later they will chastise you for the rest of your life for doing that foolish act. Well things work like this in not only Bengali families but also throughout India, you can't help it.
Chalk out a proper strategy to invite them
Gone are the days when people use to go door to door to invite over 1000 of invites. Today in the digital age, we simply hire a web designer to make a beautiful wedding website and send mass mails to all the invites, make a facebook event, or just call them personally to invite them without any hassles. People don't even bother for the sentiments like "if they are not coming over to my doorsteps to invite me I'll not go". Well these people are avoided anyway call it lack of intimacy that we have enjoyed earlier during the time of our uncle or maternal uncles marriages or simply you can blame ego clashes inside a family. If you try to see it in a practical perspective you may realize that no one has the time to do this in the old fashioned way either. This style will be a trend setting act from you, the guests invited by you might follow you and they will recall and relate your wedding plans while planning there own weddings.
Invite old friends with whom you have lost touch with
Due to our fast lifestyles and detachment from loved ones, we often get out of touch with friends who meant the world for you once. This is a golden opportunity for you to invite them over to your wedding and introspect your fun days of college together. The presence of your old friends in your party will play an important role in making it memorable for you and your friends.
Planning the menu for the party
As I have already mentioned the importance of fancy cuisines in your wedding menu. This is indeed the most important part, most of the people will relate to your wedding by discussing the food they have enjoyed at your wedding party (including me). If you personally remember what a particular guest (special ones) likes and arrange it for them, they will never forget your effort and would be extremely happy.
So how does an ideal Bengali wedding menu look like?
Appetizers / starters:
Non Veg- Chicken kabab or pakoda, mutton kabab or pakoda, golden prawn fry, etc
Veg – Dry and spicy babycorn masala, paneer pakoda, gobi manchurian etc
Starter drinks
If you want to avoid hard drinks, then instead of cocktails you can opt for a variety of mock tail drinks, fruit juices (go for natural flavors rather than aerated drinks if possible), milk shakes, fruit punch (season based fruits), chocolate shake, strawberry shake and badam milk are few of the most preferred options for wedding and reception parties.
Beverages and soups
Especially if your wedding is scheduled in winter then you should include hot drinks such as tea, coffee, delicious soups (chicken, tomato, corn, mushroom) etc in your menu.
Salads
If you do not want to stuff your guest's stomach with lots of uncooked veggies, you can be a little creative here and include pasta or spaghetti along with finely chopped vegetables like onion, lettuce, cabbage leaf, tomato, paneer and combine them with white sauce or similar gravy and make it a mouthwatering delicacy. Certainly there a lot of other such salads recipes but to keep it short and tasty this would be enough.
Main course
Try to keep you main course simple don't add a lot of items or else there would be a lot of wastage as well.
Mughlai
If you want to include mughlai recipes then add chicken Biriyani with eggs.
Chinese
If you prefer Chinese dish then you may add mixed / chicken fried rice.
Bengali special
Plain rice is also preferred by a lot of guests now days provided you have got matching side dishes.
Dal
Chholar dal (chana dal), Taauk dal (tangy mix dal) and Aurhor dal (Tur dal, good with both rice and roti) are few ideal dals preferred by Bengali people.
Roti and phulka's
Phulkos (phulkas) are good with taauk dal, Chappatis, luchhis (fried puris, especially goes well with chana dal).
Fish
A Bengali wedding is incomplete without a spicy fish dish, you can try Doi Maach (fish in curd gravy), Chingri malai curry (prawns), Fish paturi, Fried hilsa fish (the most expensive one).
Meat / chicken
Bengali chicken/ mutton curry would be idle or you can go with chicken rezala, mutton and potato kalia. If you want to include kababs then you can go for chicken reshmi or tikka kabab (gravy).
Veg
You can opt for paneer recipes like paneer korma, manchurian, or kofta. Or you can also go for potato recipes.
Chutneys and fruit salads
you can go for plastic chutney (main ingredient papaya), pineapple chutney, mixed fruit chutney with palms, mango bars, etc .
Fruit salads like mixed fruit sweet and sour salad / chutney with grapes, palms (seed less), cherries etc.
Deserts
Now it's time to conclude the menu with sweet dishes, like fruit custard, ice cream with hot chocolates, gulab jamoon or rasgulla's, sweets made with jaggary, baked sandesh and rasgulla's with hot chocolates etc.
Over to you
These little things will make a whole lot of difference in your wedding, whole heartedly welcome every one, treat them with lots of love and delicious food they will remember your wedding for the rest of their lives. Planning and organizing a wedding becomes a lot easier with a wedding planner by your side, as they are experienced in this matter. If you do not have much helpful relatives of yours who willingly volunteer to help you with your wedding arrangement then hiring a catering service is the best choice, they take care of everything along with the food and other important things like managing the whole event, from staffs to chiefs to event managers they have every thing at your disposal if you want to make your marriage a grand affair.