After buying new furniture, home appliances, paying for the new house/apartment and the movers and packers company for helping you shift the household stuffs (not necessary to hire one), you feel almost broke, don't you? But the pride owner inside you keeps on poking to decorate your room or the entire house to give it a stylish look. But, due to excess over flow of the money in so many activities, you are not able to buy decorative items or call an interior decorator to help you decorate your room.
So, will you not decorate it? Will you keep the home plain and boring? Not at all! Did you know that you can very much decorate your room without spending lots of money if you know how to do it for free? In order to decorate your room without spending lot of money, you just need to run your imagination and use items that you may already have in your house a creatively and thoughtfully.
Imagination is as valuable as the loathsome money, which you were planning to spend on decorating your house. And often we just skip the things which are in front of our eyes, and are perfect to be used as a decoration items. So use the items which are lying uselessly in your house. Use your imagination and creativity simultaneously, and you'll see that you have become an interior designer yourself. Here are some tips to save money on interior decoration by decorating your house yourself: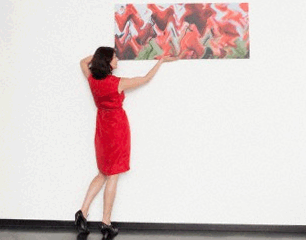 Use books to decorate your room
Do you have plenty of old books in your home, which you want to dump, sell or donate? Then please take a back. Use them up! Books can do wonders which you can't even imagine. You can use books for so many decorative purposes such as, to make a low surface for display by stacking them up. You can also use them to decorate empty spaces in cupboards or racks.
Use arts and painting to decorate your house for free
 There are several sites from where you can download amazingly beautiful arts for free from sites like Pinterest. You can browse though the collections and download the high resolution version and get it printed. Once the printing is done, you can get it framed and hang on your wall. Obviously you have to spend a little money on printing and framing, but that's nearly nothing as compared to buying arts and panting from an auction, no?
Use newspapers
Newspapers can do wonders! Most of them sell their newspapers after collecting them in bundles. But if you need to decorate your home, don't sell them; use them to make different art works such as a wall design.
Display photos
You must be definitely having your various photos of your childhood, teenage, marriage, or some other event. Use these photos to decorate an empty wall. You need not frame them, just keep sticking them according to the design you desire. By hanging family photographs creatively, not only you feel good but it will look great as well.
Cutout papers to make crafts
If you have some scrap papers, then cut it in which ever shapes and size you want, and make garlands and other wall hangings out of it. Don't let your paper scraps go in dustbin easily.
Use bottles
If you have collected too many plastic bottles or even glass bottles, then its time to use them as a decorative piece. Cover them up with a newspaper or a gift wrapping paper and use them as a vase. You can also do a glass painting over it, or stick some other glitters and sparkling craft materials to use it for decorations.
Use empty jars
Sometimes you may be having plenty of cookie jars in Kitchen. Why not use them for decoration? Paint them up, and use them as candle holders. It will look gorgeous after you light the candles.
Over to you
To conserve money you can probably use anything and everything that you are not using much in your home. Just think creatively, and you'll turn the scraps into beautiful items. Do a bit of research by going through some websites and magazines that deal with interior decoration. Get some ideas from them, and start of with your creative work.