Home shifting can be a very hectic experience if you don't plan and keep track of everything needs to be done. Whether you are moving within the country or outside the country, it is going to drain your energy completely. But more than draining your energy level, it is going to be mentally stressful for you. Your physical strength might be protected from being stressed only if you contact a 'movers and packers' company. But what about the mental stress?
There are so many tasks to look at like planning, finding movers, getting insurance, managing tickets etc. There will be several questions that will strain your mind, right from the day you have planned to the day you will finally relocate. Therefore, it's better to create a checklist or things to do list before shifting your house.
A normal checklist having just the number of household you have is very common, and no doubt essential. But there is a requirement of a comprehensive moving checklist, which will help you cope with the entire moving process from the second you decide to move, until the moment you're settled in your new property.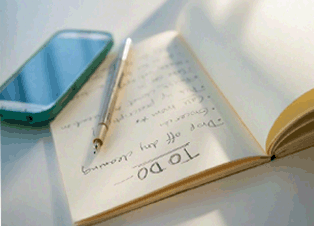 Here's how your checklist and things to do should look like
Since the idea of having this checklist is to ensure you can easily monitor and track everything, I have divided it in to two separate parts. One is to track everything at planning stage and second is to track things to do on moving day.
Checklist of things to do at planning stage
It's wise to start planning right from the day when you have decided to shift your home. If you start from the day you have finalized your shifting, then you would feel much lighter on the day you will shift. You will be much relaxed, and can smoothly shift your home.
The first and foremost thing you'll have to do after you have decided to shift is make a list of items you want to carry along to your new home. And also make a list of items which are not important, and can be dumped or donate easily.
If you have decided to pack the stuffs yourself, immediately buy some boxes and other essential materials, such as bubble wrap, which will help you to wrap the delicate things.
If you are not ready to pack yourself then contact a 'packer and mover' company, they will not just pack your goods but will also shift it to your new home. Booking them beforehand would be safe.
If you have kids, make sure that you organize schooling and preschool transfers.
Let all the companies and banks with whom you deal, know about your home shifting. And also let them know about your new home address. Doing this beforehand will help the companies to change your address on every important documents, that to maybe before you have already shifted.
Try to empty the gas cylinders and air bottles, and keep their valves open. Do not carry flammable liquids. Instead try to dispose them safely before shifting.
Checklist of things to do two weeks before moving
Your tension and palpitation will increase right from two weeks away from the shifting day. And being tensed is very normal. But there are certain things which you can list out and work accordingly, in order to be a bit tension free.
Two weeks before shifting your home you must confirm all important details, and contact numbers with your mover and packer company, as well as the real-estate agent, schools etc in preparation for your move.
Cancel local services you have been receiving till date, for instance the newspaper, milkman, gardener, sweeper and etc. And remember to settle their bills too. After you settle their bills and cancel their services, search for these new services in your new locality, for your brand new house.
Book people to carry out services which you cannot do yourself, for example unplugging the electronic appliances such as an air conditioner. This you can do yourself, but why to take risk?
Put important items and documents such as passports, driving licenses, house deeds, wills, insurance papers, jewellery and cash in a plain and sturdy box for safe keeping.
Defrost the fridge and freezer, and ensure that they are completely dry before moving.
Make arrangements to pay for your move and ensure that you have sufficient cash assets in the bank for emergencies.
Clean the new home before you move in there. This will reduce your work load.
Checklist of things to do on the day of moving
On the day of shifting, the emotions are high, adrenaline rush increases and so does stress and palpitation. Hence, it is important to have a plan and know what you need to do on your final morning at the property.
Be ready for your mover and packer company to arrive, so that they can begin promptly and identify whether any boxes need special care or are not to be taken by them.
Have plan at hand for furniture placement in new home. You must have seen your new home's room sizes and shape. This will help you to plan regarding the placement of the furniture.
Continue checking your house, in order to see whether you have forgotten any items or not, as the truck/van is being loaded.
Turn off the power switches in your old house to ensure safety.
Give your movers several copies of emergency contact details and directions to your new house. And also keep copies of contact details of every important person with yourself.
Conclusion
If you work your way through the checklists according to the weeks and days of your shifting planning, it will be much easier for you to deal with the entire process. Hence, keeping checklist before moving to a new property is a wise decision. It will help you manage and track every task smoothly and easily.
Here's a Printable Checklist that you can use to track and manage all of the activities during long distance home shifting.