Durga puja is one of the most renowned puja in our country, and the other countries too are aware of this auspicious festival. This festival is celebrated in each and every corner of our country; but the only difference is that, this festival is named differently. Some call this holiest festival as Navratri, Bengali call it Durga puja, while the others who call it Vijayadasami. Only the names aren't different, but their way of celebrating is different as well. For instance, the Gujarati's celebrate this by playing Dandia and dancing to their patent dance form called 'Garba'. But, one thing is very crystal clear and that is, no one can beat the celebration of Durga Puja in Kolkata. If you want to experience the true feeling of this festival, then you really need to land up at Kolkata to experience this magical and grand festival.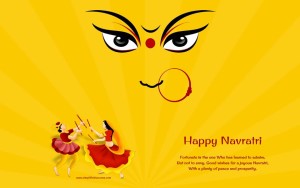 Durga Puja in Kolkata is probably one of the best and well-known festivals in India; and it has been observed that plenty of people from the other states always visit West Bengal during this festive month (Autumn), in order to experience Durga Puja in Kolkata. But, there's a major issue the outsiders or tourists may suffer if they visit Kolkata to see this festival, and that is lack of knowledge about 'what to do' and 'what to ignore'. Since people from other states don't really know what are the specialties of Durga Puja in Kolkata, they must have to book a guide, or else we are always there to help you guys. We are going to tell you what every tourist must do to experience Durga Puja in Kolkata, at its best.
Five must do-s during Durga Puja in Kolkata
If you are going to, or want to experience Durga Puja in Kolkata by visit there this season, then you must definitely try out or experience certain things. So, we are presenting to you the five main or must to do things during the Durga Puja in Kolkata:
1. Visit Puja Pandals
If you are visiting Kolkata for enjoying the Durga puja celebration there, then you must go for Pandal hopping. Why? Because that's what every Bengali do! Another question that may arise in your mind is that, all the pandals will have the same goddess's idol, then why do people hop? This is because, the goddess being worshiped is no doubt the same, but the themes, their looks are variant. In Kolkata, when you hop from one pandal to another you'll never get bored, in fact you would love doing so and enjoy the various themes and décor of pandals.
2. Experience snacks and awesome food
Don't know whether everyone knows it or not, but Bengali are big time foodies. And you can get the proof for this statement once you visit Kolkata during the Durga Puja, because you'll see plenty of food stalls. You'll find street foods, Mughlai, Chinese, Italian, and probably every kind of food in the stalls. But, we would suggest don't go for the common cuisines. Instead, just try out the authentic Bengali cuisines. You'll find plenty of stalls selling Bengali food, otherwise visit some well-known restaurants that sell Bengali cuisines.
3. Participate in Dhunuchi Dance
Like the Gujarati people, Bengali too have a patent dance form knows as 'Dhunuchi' dance' This dance form is only performed during the Durga puja in Kolkata. People do Dhunuchi dance by holding a clay pot with a handle (known as dhunuchi), and placing some burning coconut covers in the pot. Then they hold the burning pot and dance to the tune of 'dhaak', which is a type of drum to give tribute to the goddess of power, Durga. So, if you find anyone doing dhunuchi dance, get along with them and dance to the beat of Dhaak.
4. Play with vermilion
After happy days such as Shashti, Saptami, Ashtami, Navami, the saddest day arrives, and that's Dasami. This day the idols are immersed in the holy river Ganga. On this day, before the idols are loaded in the truck, the women follow a ritual called as 'Sindoor khela' in which, they indulge themselves in playing with the sindoor (vermilion). So, if you have come to Kolkata only for Durga Puja, then don't forget to play with vermilion with the other Bengali ladies (this isn't a ritual for boys, but still if not this, you can indulge in dancing during the visarjan)
5. Participate in visarjan (immersion) at Babughat
On Dashami, after the sindoor khela is done, the idols are immersed in the water and most of them immerse the idols in river Ganga. One of the most popular immersion points is Babu Ghat, so you can reach out there and experience the immersion ceremony. An excellent way of seeing it is by hiring a boat.
If you want to or planning to see and live the ecstatic days of Durga puja in Kolkata, then visit here immediately. And do follow the above-mentioned ways to enhance the experience and make it a wonderful and everlasting memory. Hope you'll love visiting kolkata during Puja and enjoy to the fullest.
Here's wishing you a happy, prosperous, and a safe Durga Puja
-Team ServiceSutra