Finding movers and pacers companies who offers home relocation services in Gurgaon is just a matter of one simple web search. But there is a small little problem and that is even if you find a relocation company, you still have to be cautious enough to ensure that the mover you are talking to is worth it.
Number of complaints against movers and packers companies has increased in recent years. Plenty of shady professionals are entering in to this business and there is no easy way to filter them out. We are doing our bit at ServiceSutra and ensuring no shady professionals are allowed to become a part of this trustworthy community of competent relocation service providers in Gurgaon or elsewhere in India.
In this post, I want to talk to you on how to find movers and packers in Gurgaon, online and what to do in order to ensure that you are dealing with the right relocation service provider.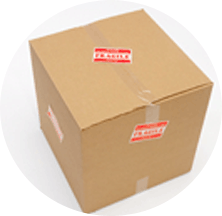 Here's how to find relocation companies for home relocation in Gurgaon
Finding is not all about making random search here and there and dialing a number. Finding contact number of movers and packers companies of Gurgaon is just the beginning of a long verification process. Random search on various directories may not give you substantial information about the company that you may require to take a decision. So use your social network instead.
Using Social network to find relocation companies
Your friends on facebook and twitter are not just for sharing photos and writing comments. If you are planning to relocate your home and you are unsure about a relocation company, you may simply ask your friends on Facebook, Google plus or Twitter.
Depending on how connected you are and how large is your network, you may get suggestions from your social network friends and colleagues about a movers and packers company. Not only this approach will help you get recommendations from your friends, but you may take this opportunity to ask them if they have any feedback about any specific relocation service provider you are already evaluating to hire for home relocation.
Facebook have also started local listing like Google and you can give it a try. I was searching for Interior Design companies in Bangalore and I was able to find a few good interior designing companies using facebook. You can try that.
Similarly, you can try tweeting, or searching on twitter and linked in. But whatever channel you are suing, just remember one thing that the idea at this stage is to get the contact details. Verification and evaluating their profile, rates and offers have to be done anyways and that's my next point.
Ensure you are hiring a reliable and capable relocation company
Home relocation has to be done with the help of movers and packers companies who are reliable, capable and authentic. Relocating household goods is a complicated task and there is no scope of error. So here's how to validate that the mover is reliable;
When the movers come at your place to survey the goods, speak to them in detail about everything.
If there are any special item like a wall painting or a piano, ask them about how they will pack and ensure safe relocation and delivery.
What happens in case there is damage due to poor packing or mishandling by the service provider?
What would be the cost of transit insurance and how do they make claims if needed?
Check required documents and papers of registration of the company to authenticate that they have a valid registration of their company.
Make payments in parts and possibly by cheque.
Put everything on the paper and understand all terms, conditions and hidden charges.
Movers and packers offer both local home relocation services as well as long distance relocation service which when you want to move from Gurgaon to elsewhere in India. And irrespective of whether it's a local relocation or domestic one, you should anyways work with a mover who is experienced and top rated and who pay attention to the details.
Even a small little error could turn out to be a costly one and hence it's even more important to hire top rated movers for any sort of relocation services in Gurgaon.
ServiceSutra can help you find reliable movers for relocation services
We know the complications and understand the importance of trust and hence building a community of reliable and authentic relocation companies. Some time it become difficult to verify everything, but we do our best to ensure we only enlist relocation companies who have done the basic paper work like registration of the company and have a proper website and other web presence. If you would like to get matched to such top rates movers for any relocation service needs in Gurgaon or nearby localities, we can help you.
You can start by simply posting your relocation service requirements here and receive call back from up to three different relocation companies who is ready and available to help you with your relocation needs or for storage of household goods in Gurgaon.
You can discuss everything directly and transparently with the service provider and get the opportunity to choose a mover not only based on rates of services, but also based on other parameters. Feel free to call our helpline no 07044123404.
Conclusion
Relocation services in Gurgaon are offered by movers and packers companies. Finding such movers and packers company is not complicated, but precaution is needed to ensure that you are dealing with a valid and registered service provider.
Social network like facebook, twitter or linkedin can be used to seek for recommendations of movers and packers companies from your social network friends. You can also use ServiceSutra to get matched with movers and packers companies and deal directly with the movers and packers companies.
How do you ensure you are dealing with right movers and packers?