Movers and packers companies offer various types of relocation services that can be used to relocate household goods, car, motor bike etc. Depending on your needs, you may need home relocation services in Gurgaon to relocate locally (intracity home relocation) or you may use interstate relocation services to relocate your goods to a different state or a distant city away from Gurgaon.
Taking professional help from movers and packers agencies is usually what we all do, but you end up choosing not so good and professionally managed movers and packers, you may end up in a mess. Those who relocate due to job transfers know this well. But if you are relocating for the first time, I am sure you would like to know about it in detail. I have worked with several movers and packer agencies and know how the industry operates in India and I happy to address all of the concerns you may have regarding home relocation services in Gurgaon.
Whether you are planning to relocate your household goods, car or wish to do local office shifting, this is the post you can't afford to miss. I am going to give you a detailed overview of everything worth knowing about home relocation services in Gurgaon and also answer some of the most commonly asked questions you may have.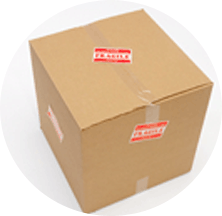 Finding movers for home relocation services in Gurgaon, Haryana
The process of relocating your home (or office for that matter) starts with a search; search for relocation companies available in Gurgaon. If you are looking to relocate locally within Gurgaon or to a nearby city like Faridabad or Noida, you have to find movers who offer local home relocation service. Similarly if you wish to do interstate home relocation then you have to look for movers who offer interstate (domestic) relocation service.
Ideally, you should consider evaluating a few locally placed movers and packers. Talk to them, invite them for a free survey and give all inclusive estimates in writing. Whether you search movers for home relocation services in Gurgaon on Google, facebook does not matter. The process remains same, check rates, credential and then book the service.
There are a lot of websites that provide reviews and details about the movers packers companies but still there is no guarantee that all of those reviews are 100% true or not manipulated by some anonymous user. There are several free classified websites too, which has huge databases field with every service provider in your vicinity, with verified or unverified business information. But the best way to go about it is to find them online, verify them offline and book after meeting them face to face.
Here's a detailed post on how to choose movers and you may like to check this post for tips on screening and verifying movers and packers agencies in India.
What are the Charges of home relocation services in Gurgaon?
If you talk about rates and charges for home relocation services in Gurgaon, then there is no standard pricing that will fit everyone's needs. Rates of movers and packers for shifting services largely depend on specific requirements and hence it's better to check rates when you are ready to hire. Depending on your needs (intercity or intracity), charges will vary.
Hence I always recommend you to enquire rates from a couple of different relocation companies. And don't hesitate to even negotiate, but be realistic while negotiating with movers. Depending on services quality rate may vary, but be cautious to not accept hard to believe offers being made.
What are the benefits of using movers for home relocation services in Gurgaon
There is nothing that you can't do on your own, but at the same time there is something that should be left to the expert. In fact I have written several posts on packing and DIY home shifting, but there is nothing like using the relocation services of a professionally managed relocation company in Gurgaon.
There are many advantages of using professional relocation services to relocate household good or car, especially for interstate relocation. Movers and packers agencies will offer end to end service that means from procuring packing materials to actually packing, loading, transporting, unloading and even unpacking is something that they will look after. You don't have to touch a single box or item. They will dismantle furniture; open the ceiling fan, light fittings, dish antenna and everything that is to be done.
Another advantage of using a professional movers and packers is that they are well equipped and well connected; right from loading to insuring your goods and finally unloading at the destination, can be done smoothly.
How would I determine which mover is better?
A thorough research is essential before you choose one as there are a lot of risk associated with it, if you end up with a wrong movers and packers company then it might turn real ugly for you. Determining fake companies is not easy. They smartly name their companies on other trusted companies such that you mistakenly believe it's the original ones. There are small tweaks in their names that you often miss, which make them immune to any legal trouble. It's just a trick to fool you into believing that they are some sister concern or some way related to the original companies.
If you have a lot of goods to transfer (say household items and car, scooter or bike etc) Then you got to pick a responsible packer movers company, you do not want to end up with a company, which will leave your goods stranded in some remote place (believe me it happened to me) or return your goods damaged or lost in the process or the ones who do not deliver them in time. There are a lot of other miseries that you might have to go through if you fall for sweet talk that most of the movers and packers would do when they meet you. Hence always trust on papers and no verbal commitment matters in this trade, I tell you.
Is it better to hire movers from references?
Hiring movers and packers through references is probably the best way to go about it and is much better than finding and calling someone randomly. You should check all of the papers, evaluate a couple of options, put everything in writing and pay through cheque in the name of the company. If you follow these basic precautions, you should be able to eliminate many hassles easily.