Home shifting in India happens to be the most complicated than any other relocation processes like sending a parcel or getting equipment transported from one city to another. Relocating just a few commercial or industrial goods is much easier than relocating all of your precious household goods and appliances.
But there are professionally trained packers and movers companies in India who can handle everything quite smoothly and help you in home shifting in India. Home shifting denotes shifting of all of your household goods, furniture, appliances, electronic appliances, clothing, and beddings everything to be packed and shifted. Therefore, naturally you cannot afford to pack and move all these things of your own. But what you can do is, find a movers and packers who can do it all for you. Because once you appoint a packers and movers service provider then they will take care of everything without any hassles.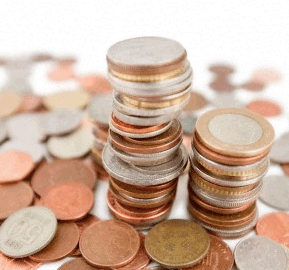 Now you may think that hiring professional packers and movers in India will be costly and you may experience a push of a great expense. But at the same time you cannot afford to shift all your belongings alone because there are various tasks related to a shifting process. But the thing is you can try to lessen up the expenses of the services by yourself. I think a perfect plan along with some useful tips can help you cut the costs of home shifting in India.
Check out these 6 Amazing ways of cutting the costs during home shifting
Cutting costs and getting all of your household goods relocated in Budget is of highest importance. Isn't it? Check out these cost cutting tips to do home shifting in budget.
Since you are hiring a packers and movers company for home shifting, I am sure you have lots of goods in your house which you want to pack and move. But there are some "never going to be used materials" too. How about selling it out so that you can decrease the load and cut the costs of packing and shifting? The articles which are there in your house for a long time and you have not been able to use them; it means those things are really never going to be used. So, there is no point of keeping them with you or to spend money for packing and moving those unimportant things.
In your house, you must have old books, newspapers and old magazines, which are no more important to you. Why can't you sell those books to your nearby local library and get some money? Well, what can you do with the old newspapers? If you have piles of papers then utilize them as your packing material or covering material or to wrap your things with them or else you can sell the papers too.
Well when you hire a professional home shifting service providers (packers and movers) you have to remember that they have arrangements of all types of packing materials like they have modernized bubble wraps, poly laminates, foam sheets coverings and many other costly packing materials so naturally it costs you more. You can do one thing, from the local market you can buy the packing materials (on google you will come to know all about the shops where you can get packing materials in a reasonable price) and am quite sure you will not have to pay a lot.
Along with these, you can go to any of your known stationary shops from where you can get at least five to six blank card board boxes for free and can use it for containerizing your kitchen utensils which are made of fibre and plastics. You can also use tissue papers as the extra padding material while packing the plates. I am not insisting you to buy all packing materials but buying atleast some packing materials from your local shop rather than the professional packers and movers company is much more beneficial.
Now, I must like to tell you that as you are hiring a professional packers and movers company for your home shifting assignment, do not leave the entire task on them. Well, they will absolutely do the entire the task of packing , moving, loading and unloading for you but if you think you would contribute yourself in this undertaking then just hurry and pack your light materials like your baby's clothing, prams, your official documents yourself. No need to touch upon the heavy things but you can at least pack your important documents, files etc. You can surely pack your kitchen your kitchen utensils, which are made up of plastics etc. Thereby, the packing charge will be decreased
 When you are hiring a packers and movers company, finalize the deal after comparing the rates of that particular company with two more packers and movers companies. Once you compare the rates of multiple packers and movers service providers, you will understand their scheme of rates. It is no wonder that the packers movers company include some hidden costs under the package charge so it is better if you clarify all these charge with proper negotiation.
Summary
With a little bit of planning and by following some of these amazing cost cutting tips for home shifting, I am sure you can shift your house from anywhere to any city in India without any hassles.
If you are still unsure and looking to check rates and offers from affordable packers and movers companies then we can help you too, Simply tell us your home shifting requirements and be ready to choose a mover in next 15 minutes or so.
This is a guest post by: 
Anwesha Paul