There are a number of relocation service providers in India who offer end to end relocation services to individuals and corporate companies in India. You can avail such relocation services in relocating your household articles, vehicles like a car or bike and pets. Most of the corporate and multinational companies avail services from some or the other relocation service providers in India, to help their employees relocate themselves safely from one city to another city in India.
In corporate world, the HR managers look after the basic screening and coordination between their employees and the relocation service providers in India. But, in case your company does not offer such help, then you'll have to find a shifting and Relocation Company on your own, in order to get your household materials packed and relocated safely. After that, you can produce the bill to your employer for reimbursement (if only your employer offer such benefits). Relocation service could be domestic (relocation within India or even International, i.e., while relocating from a city in India to anywhere else in the world.
Apart from relocating all the household goods and articles, relocation service providers in India can also help you with several other services like relocation of car, office relocation, domestic relocation, pet relocation, art and antique relocation, Warehousing and storage services, and many other services. In major cities like Delhi, Mumbai, Kolkata, Pune, Bangalore or Hyderabad, there are plenty of relocation service providers who offers both domestic and international relocation services in India.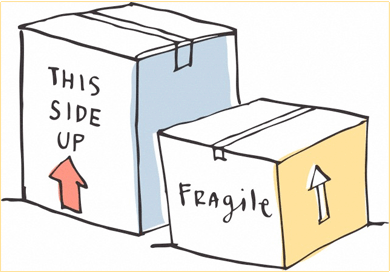 If you are searching for a relocation service provider in India, but you are not very sure about the process to hire them, then this post is going to be very helpful for you. Here, we are going to talk about everything that matters while relocating your household goods from one city to another, within India. We will prepare a separate post regarding International relocation service providers.
Relocation service providers in India can be of great help when moving
Relocation services can be availed in order to shift your entire household goods like TV, Fridge, Washing Machines, wooden and steel Bed (deewan), Mattress, Kitchen appliances like Mixer grinder, water purifier and other miscellaneous household materials.
Relocation companies can pack all your goods using good quality packing materials. Once packed, they will load all of the materials in to a cargo truck to get it transported to the destined place. These service providers will also help you obtain transit insurance before moving these items so that, in case if anything goes wrong, the insurance can be claimed.
Limitations of relocation service providers in India
Sometimes, the relocation companies offer share relocation service, but the same is not available in smaller cities all the time. Shared relocation service is the one in which a moving company will pick a couple of your items, then get it packed, and later transport it using a shared truck. Usually such relocation is delayed by a good number of days because, your goods can only be sent when they find a truck or a bigger assignment from your city towards the the destination where you are supposed to move.
For example, assume that you want to send one split AC from Bokaro (Jharkhand) to Bangalore, then it's going to be really complicated. Mainly because, there are hardly any packers and movers company in Bokaro, and second in order to ship just one split AC, they can't afford to book an entire truck. If you insist them, they will definitely help you, but they will take time because they will need to find a truck that goes to Bangalore from Bokaro.
But, if you want to relocate the entire household materials from Bokaro to Bangalore, then you can easily find a packers and movers service provider who'll be happy to travel from Bokaro to Bangalore, and do all the tasks related to shifting.
Ways to find relocation service providers in India
There are so many relocation companies who offer domestic home shifting services directly to their consumers, as well as offer corporate relocation services to big corporate houses. Corporate companies usually like to have tie-ups with the well placed relocation service providers to help their employees with various shifting service, if in any case they'll have to relocate or shift to another city. But, if you are relocating on your own, then you should do a little bit of homework and research before hiring a relocation service provider in India. Below is the list of items that you should do to find the best, and the most competent relocation service providers in India.
Employee relocation services are also available in abundance, in the cities like Delhi NCR, Mumbai, Kolkata, Pune, Bangalore or Hyderabad, which provides you with plenty of options to choose from. But, choosing a relocation service provider without verifying their abilities, credentials, and competitiveness of rates and charges could cost you a lot.
Therefore, the best thing that you can do is, talk to at least three different service providers that you think can handle your relocation assignments well. Take quotations, ask relevant questions, and then after evaluating and comparing all of them, take a wise decision.
We are building ServiceSutra to help you find such relocation service providers across all major cities in India. We want you to feel empowered, and have the freedom to choose among plenty of relocation service providers in India. Tell us your requirements, and get started now with just one click.