House painting is not a costly affair when you know about different costs heads of painting a house in Bangalore. If you are planning for house painting and you are not sure about the costs of exterior or interior house painting charges then you are not alone. Obviously house painting is not something that you very often especially painting of interiors of a house, so you may not have exact idea of costs and thus unable to make a budget for overall house painting.
I thought of writing this post because I recently had to do interior painting of one of my old house that I vacated recently. It was just a 600 square feet house, but when I started planning and met a couple of handyman service providers in Bangalore, I was kind of confused. I am done with the house painting and thought of writing a detailed post on how to plan, budget and hire a professional to do painting of a house and how to say on budget with exception of a little bit of adjustment. It's really hard to be on same budget especially when you are thinking of painting a house. More on this as we move forward.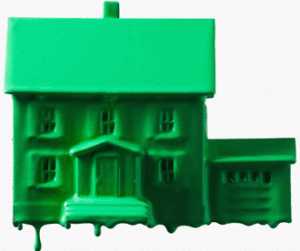 So how much does it costs to get a house painted in Bangalore? Or any other Indian cities like Kolkata or Delhi for that matter?
No need to take a guess because the answer depends on several factors. But to give you an idea, house painting costs can be divided in two parts e.g. material costs and labor charges.
So what are those factors that affect the cost of house painting in India?
We'll be exploring all of them and hope you are good to go?
Scope and specification of work
Specification of work is what matters more than anything else in interior or home renovation work. Right from the carpet area to height of the ceilings and number of doors, windows and grills; you ought to budget for everything when planning to paint your full house. Depending on the total area which is to be painted, you will be able to estimate what quantity of paints and other raw materials like thinners, strainers, wood paint, white cement (putty) etc will be required.
So first thing is to figure out the total area that has to be painted, if you want to paint only the interiors of your house then you may leave exterior area, else include both interior and exterior part of it.
Once you know the carpet area, you can more or less figure out overall area to be pained. So if you have a carpet area of say 100 square feet, painting area could be tentatively 400 square feet. And to paint 400 square feet you need roughly 3 liters of paint.
But it is always better to hire a professional handyman company who does interior and exterior house painting job because they can give you more accurate estimate and hence you in overall budgeting.
Estimate for raw materials
Even if you know the total area (square feet), it may be difficult for you to estimate for the quantity of raw materials you need. Obviously, you have to contract the painting job to a contractor or hire labors who can paint your house.
Tip: Usually painting contractors would insist on taking the project on turnkey basis with materials. But it is better to buy raw materials yourself and hire them for execution. So you procure everything yourself and let them paint it for you. This way it will be cost effective and you can choose which paint, pattern and brand you want.
It would be better if you speak with multiple handyman companies who offer house painting services. Reason is when you speak with a couple of contractor, you will be able to get accurate estimates of the raw materials and also get average rate for labor charges. Don't forget that once you open a box, you can't return it, so it's essential to get as accurate estimate as you can get and secondly, rates of services (labor charges) may vary up to 30%.
Brands and type of paints
There are plenty of brand out there and they offer different types of paints. There are specific brands and types of paints for woods, walls, grills, exterior and interior. You have several options such as weather coat, velvet touch or silk, easy clean, breathe easy and so on.
Secondly, depending on the brand or type of paint you have selected, quantity of paint may vary. So to paint a house of 400 sq ft carpet area, you may require 3 liter of silk or breathe easy paint, but you need 4 liter of easy clean of same burger paints brand.
Secondly, there are many ways of getting a house painted in India. You can apply premium paints or go for strainers post primer. Painting your house using strainer is comparatively cheaper, but then you should know the difference between strainer and premium paints like easy wash or silk touch.
Depending on which brand you choose and which type of paints you want to use to paint your house; costs of house painting may vary significantly. Depending on the brand and types of paint you choose, you may realize that you are paying less for overall materials and more as labor charges to the contractor. This is why I recommended buying paints and other raw materials yourself and hiring contractor for execution only.
Costs of other materials required for painting a house
Apart from paint, white cements, putty etc, you also need brushes, a cotton saree, broom, scrubbing papers and acid for cleaning the floors after painting. Depending on the type of paint you have selected, you may have to buy special brushes or sprayer. Your contractor may have to rent a ladder, or may not require any special brush. So it's better to discuss it all with the contractor and take quotations accordingly and make a list of painting supplies he wants you to buy.
Conclusion
Whether you are in Bangalore or Kolkata, Delhi or Mumbai, costs of house painting job primarily depend on overall area to be painted, paint and other raw materials and supplies and labor charges. Find out the caret and you can get overall idea of raw materials you need and costs of raw materials. Here's a cost calculator from Berger paints and one from Asianpaints, you may like to use for basic idea.
But there is nothing like speaking to a couple of house painting contractors and get more accurate estimates for raw materials and painting supplies along with the labor and contracting charges.
How do you plan to get it done?