When it's about moving a house, you know you are after something complicated. Packing and moving a house become even more complicated when you want to move some of your household goods and store remaining household items in a safe and secured warehousing facility. Nut packing moving and storage in Bangalore can be done without hassles when you know how to get it right.
Often we receive calls from our users who require both packing and moving services along with storage services to store part of their household goods. Storage and warehousing facilities can be used to store household furniture like bed, sofa sets, center table, dining table, chair etc as well as for electronic appliances like TV, fridge, washing machine etc.
If you are in similar situation and want to pack and move some of your goods and need storage facility to store part of it then this post is for you. I am going to give you a good overview of packing, moving and storage services so that you know how to plan, what to expect from the service providers and what else you should do to get it right.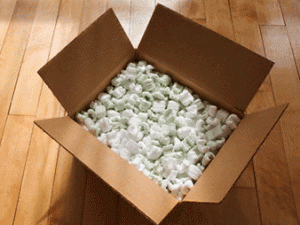 To understand it well, let's take it one by one.
Packing of household goods
Whether you are moving (locally or to a different city), or you want to simply store your household goods in Bangalore itself, the process begins with packing. Proper packing of all of your household materials, especially the fragile ones are essential.
Sometime consumers like to pack their goods themselves, but even then if you hire a moving company, they would like to repack your goods themselves to ensure it can be loaded, transported and unloaded safely. After all, your moving company is to be blamed for any breakage or damage and thus they would like to be satisfied with the packing and hence they like to do or redo it themselves.
I would like to mention one more thing here and that is quality and cost packing could also vary depending on following objectives
Packing for local moving:
This is comparatively cheaper, because goods will be loaded in a smaller tempo and can drive slowly to the nearby locality in the same city. Often local shifting requires round trips, so except highly fragile items or items where there is threat to scratch; other items can be packed in usual cardboard boxes designed for local shifting.
Packing for long distance moving:
This is comparatively costlier because goods have to be packed keeping in mind that it will be loaded in a large truck for long distance transportation.
Packing for storage:
Quality of packing in case of storage is nearly similar to how it would be packed for long distance moving and relocation.
Moving of household goods
Moving as a process of relocation is really important and it involves several things such as loading, transporting, unloading, unpacking and re-arranging of major items like furniture, cupboards, fridge etc because these heavy weight items can't be moved even within the house so easily.
But one important thing that requires careful attention is unloading, especially when you are moving out of town (long distance moving).
Did you know that the movers and packers company that you have hired in Bangalore to help you move from Bangalore to Surat, may not have his own office in Surat? And they simply can't send labor from Bangalore to Surat to unload your goods once the truck has reached Surat.
So how does unloading work and who is going to unload all those heavy weight items from the truck?
This is where most of the complications happen and hence you should know the process and pay attention to it.
The way it works is simple; Movers and packers companies would have their associates in different cities who usually handle the unloading part of it. In major cities they can easily have associate, but problem arises when you are moving to a remote town.
So clearly know and be sure that the movers and packers you have decided to work with has an associate or can handle unloading once your goods reach at the destination.
Pro tip:
to be double sure, never make full payment in advance, keep at least 25-30% balance with yourself that you can pay once your goods has been unloaded and unpacked to your satisfaction. Be transparent and let your mover know and agree on this.
Storage and warehousing of household materials
There may be a situation where it would be difficult to decide whether moving or storage makes more sense. Some time you may go on project work and don't know when you will return whether you will return back in same city or be posted in a different city. At other times, you know that you are moving temporarily and you will be back in a few months and in same city.
But I think I have the answer can help you decide better.
So how does storage work?
In simple terms, its similar to packing and moving a house with only difference that goods will be kept in a storage space and you have to pay rents to the service provider for as long as you want to avail the storage facility.
So if you are moving out of town for say 12 months and returning back again in same city, it would be wise to go for storage services. That way even if you are paying to avail storage facility, you know you will have the access to your goods when you need them.
But if you move it to your home town, then again you have to bring it all back when you return back.
But when you are moving for longer period of times, then it would be better to take estimates for moving as well as storage and compare which is cheaper for you. If you think storage is costlier than sending your goods to your home town and bringing it back, then opt for storage or vice versa.
Getting it right
Whether you are planning to pack and move, or need storage services in Bangalore or elsewhere in India, you are more likely to hire a movers and packers company locally. But making random calls here and there could just add more complications without any effective results due to lack of substantial information based on which you can take a decision.
But you can use ServiceSutra to get matched with up to three different local pros who offer the service you need and who is available to take on the assignments. There is no way to be sure about fair rates of services unless you compare it yourself from relevant service providers and you can do so effortlessly using ServiceSutra.
Here is what you should be doing to get it right;
Start planning when you have time, rushing at the last minute is no good
Speak with a couple of moving companies to discuss your needs and their rates for services
Compare companies based on rates, credentials and overall service offerings.
Always meet face to face to face with the service provider after initial discussion over the phone to avoid any confusion and miscommunication.
Keep at least 30% dues that you can pay once you receive your goods, applicable for both moving and storage services.
Do verify everything and be double sure that the company you are dealing with is well placed.
Over to you
There are several companies in Bangalore that offers packing, moving and storage services. But unless you know it all yourself, it is going to be difficult at every stage. After all you are relying on a third party with all of your goods. So it's better to be sure of everything, and don't get fooled by hard to believe deals and offers. Be logical, always buy adequate insurance (for moving and storage), and deal with reliable pros.