Are you moving to Bangalore but wondering about the city? Are you unsure about the cuisine, life style, job prospects and other such things? Let me congratulate you if you have decided to move to Bangalore and I will help you know what is important to know before moving to Bangalore. Bangalore, also known as Bangaluru, is nick named as the 'Silicon valley' of east because of its skyscraper reputation in the field of Information technology. No other city in India could still beat Bangalore in the field of IT.
This city is one of the most popular cities in India, and it's the best place for people who are looking forward to settle down after returning from abroad, or even for the youngsters who are willing to study and turn into an IT professional, or any other professional.
The city has undoubtedly established itself as a cosmopolitan city that offers a glimpse of the country, with its ability to welcome and live with members from any part of the globe.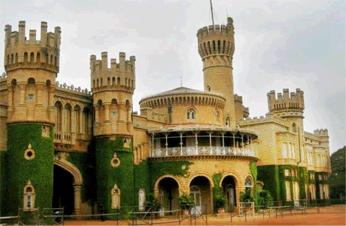 What you should know before moving to Bangalore
Apart from the general know how of the city, there are certain things which one must definitely know before moving to Bangalore. Here is a list of top 8 things that you should know about before moving to Bangalore.
Climate of Bangalore
Everyone must have definitely heard about Bangalore's unique climate. This city is seriously blessed with a climate that is really very pleasant, and has a very soothing effect on all the people. When the rest of the country is trying to figure out ways to escape from the brutal heat, Bangalore residents are busy enjoying a walk in the drizzle and the cool weather in the night. And yes, it is the same throughout the year.
Food and cuisine of Bangalore
Due to mixed population, Bangalore is home to various inter-state and international cuisines. So, if you are missing your state's food, then be rest assured that you'll definitely find a restaurant that serves your choice of food, be it Bengali, Gujarati, Punjabi, Rajasthani, or any other cuisine. Among the international cuisines, you will get to have Thai, Chinese, Italian and etc. And not to forget, there are fast-food chains too such as KFC, Subways and etc.
Job opportunities in Bangalore
Bangalore is slowly turning into the startup capital of India. You can always keep looking for a new job, or switch jobs without even relocating to another city. It's also easy for the couples to find jobs in the same city.
Bangalore is also an educational hub
South India has been holding its reputation in the field of education since a long time, and Bangalore is one of the places where education is considered as a very important element. There are plenty of educational centers here for higher studies such as- IIM or IIT.
Bangalore is a complete cosmopolitan city
If you are coming from a smaller town, be ready to face a city that is completely cosmopolitan in nature. Here, the vegetable vendors and auto-drivers can speak in a language of your choice including Hindi, Kannada, and even sometimes in English. So, for the people from other states, communication wouldn't be a big issue at all.
Pub culture
Bangalore has the highest number of Pubs in Asia. Yes, you heard me right. Isn't this amazing and shocking? Previously, the Pubs used to close at 11pm, but now they're open till 1am! So, people who are the ultimate party animals may enjoy their weekend in the pubs. But yes, they are extremely expensive!
Dangerous traffic congestion
The worst thing about Bangalore is its crazy traffic. Apart from being the city with most number of pubs, it's also the one with highest density of traffic in India. There are no parking spaces for cars or two-wheelers, so the vehicles are always parked wrongly, creating messy roads.
Shopping hub
You will seriously go crazy after you visit a mall, or even in an open market. Bangalore is surely the place for shopaholics. Be it MG Road, Commercial street or the posh areas of UB city, it is definitely the shopper's paradise.
Over to you
Bangalore is the most sought out cosmopolitan city in the entire India. The city is blessed with a salubrious climate, gardens & parks, natural lakes, architectural landmarks, shopping malls, the best restaurants and pubs in this part of the globe, business opportunities. What else do you want? Bangalore is the ideal gateway to India and beyond. So, just relax, and don't worry much before shifting to the Silicon Valley of India.
Image source: Wikipedia