Are you moving to Bangalore and wondering what's worth knowing about Bangalore before moving? Bangalore is a cosmopolitan city where you can adjust quite easily. There is hardly anything specific that you have to know about Bangalore, but still here are a few things worth knowing before moving to Bangalore.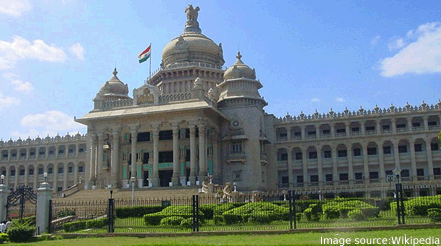 Career and job opportunity: Bangalore which is also known as the Silicon Valley of India is a great place to be if you are looking for jobs opportunities especially in the field of IT and ITES. The city is also the most happening place for startups and if you that in mind, Bangalore is the place to be in.
Safer for women: When it comes to safety, especially 'women safety', then Bangalore is considered as one of the safest city in India. You can see women hanging out easily after nine o'clock at night, and they can easily board any public transport without any fear.  In fact there are cabs and bus services operated by women.
Good transport service: Transport system in Bangalore is pretty good, especially the bus services. There is a bus service known as BMTC, which carries around forty-three lakh people daily. Apart from the normal buses, there are Volvo buses. Apart from Bus, you can easily find cab and Auto rickshaw, till 10 or 11 pm.
Best residential areas: If you are worried about how the residential areas of Bangalore would be, then don't worry. When we have already told you about how women can roam safely in Bangalore, then the residential areas would definitely stay safe. If you want to stay in the best residential localities in Bangalore, then nothing can be better than Hebbal, Maleshwaram, Indira Nagar, Koramangala, Jayanagar, Ulsoor, and Whitefield. Surely there are many more good residential areas too, but the above-mentioned ones are the best.
Availability of PG: You can easily find PG in Bangalore so if you panning to stay all alone after moving to Bangalore, you can look for a PG accommodation. Usually a 1BHK in good residential area could cost you around 6-8K, but PGs are usually cheaper and make sense if you are all alone.
Rental advances: If you are moving to Bangalore and planning to rent a house, then this may be an important thing to know. Usually landlord asks for lots of advance deposit. In fact some of the landlords expect advance rental of 9 or 10 months for properly furnished flats. So get ready to pay a huge deposit if you plan to rent a house after moving to Bangalore.
Awesome climate: Bangalore has a very unique and pleasant climate, which I'm sure you are going to love, especially if you are moving to Bangalore from northern India. There's nothing called 'summer' in Bangalore, it is always a "pleasant summer" out there. And the best part is that the pleasant weather remains throughout the year.
All types of food: Usually people pre assume that food will be an issue, but Bangalore offers you all types of food. Whether you like India, continental, Thai or Chinese, you can find all types of foods here in Bangalore. Bangalore is not like a typical south Indian state serving only south Indian delicacies. Bangalore has many restaurants serving interstate as well as international cuisines.
Plenty of shopping malls: Bangalore has plenty of shopping malls, so whether you want to shop for household goods, clothes, or ordinary groceries, it is not going to be very difficult for you.
Loads of greenery: Though Bangalore is emerging as one of the top most industrial city, yet you'll never get to see only buildings around you, there are plenty of greenery too. There are many parks available in the city where you can easily visit such as the Cubbon park, Lal bagh, Bannerghatta National park, and many more.
Leading as the 'pub capital of India': If you are worried about your enjoyment and nightlife, then worry no more, because Bangalore is never going to disappoint you when it comes to partying. It has a numerous number of pubs out there, so you need not worry at all. Just go out and party hard if you are feeling bored.
Language is not always a barrier: One reason for people to take a back from going to other states is the other state's 'language'. But if you are moving to Bangalore, that is not going to be a very big issue. The literacy rate in Bangalore is quite good like any other south Indian state, so most of them would definitely know English (if not fluent in speaking, they would, at least, understand English).
Educational institutes: If you are moving to Bangalore and concerned about your child's education, then there is no reason to worry. Bangalore is an educational hub and you can easily find a suitable institute (school, colleges) for your child.
Immense traffic jam: The biggest drawback of living in Bangalore is its immense traffic jam. Though Bangalore has a smooth transport system, yet the immense traffic jam can let you down. So, if you want to visit somewhere on time, just makes sure you get out of the home early.
Mosquitoes: Vector-borne diseases are very common in Bangalore such as Malaria, dengue, Chikungunya and Japanese encephalitis. So, if you are moving to Bangalore, make sure you buy a mosquito net, repellent cream, and anything and everything that can protect you from mosquitoes.
Over to you
Hope the information shares here will help you in if you are thinking of moving to Bangalore in few weeks. And during your stay, you may need lifestyle services like deep cleaning of house, maid, cooks, movers and packers, pest control and other such services, so save our helpline number 07044123404 or head request quick estimates here for free.
Are you living in Bangalore and want to share other essential information worth knowing? Feel free to share and comment below.