Planning for an overseas trip from India and wondering where to start and how to plan your move to avoid any hassles? Well mate I have been though this situation when I was way too excited because I was moving abroad, but I was also concerned and unsure about several things. I know many people who had their childhood dreams to go on overseas trip from India at least once in their lifetime. But easier said than done, even after lot of hurdles, if you have somehow managed to grab an opportunity to settle overseas, there are still a lot of things to be taken care of. I have been to Mozambique, Africa thrice; I have stayed there for almost 8 years now and have got NRI status. 
Now I am planning to move my family there. But the situation is not the same, as despite of so many years of experience there, I still have to take a lot of things into consideration for a successful overseas trip, as in my case my company (I worked in a private firm) has taken all the headache on my behalf to transfer me there and make arrangements for me to stay and work. But this time around I have retired and have to make all the arrangements myself.  I knew there were many people who may have questions and hence I am sharing some of the important tips to help you plan your overseas trip from India. There are lots of things to consider and some of the most important ones are here under;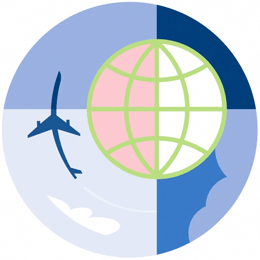 Moving abroad: Visa and job
Different countries have different protocols for visa application. Given the current condition of global terrorism and espionage problems, every country has toughened their rules and regulations for letting a foreigner into their respective countries. There are various types of visas available like work visas (the one that I have earlier during my tenure at my former company), retired persons visas (the one that I have applied now), business visa, study visa, spousal and life partner visa, relative visa, corporate visa, financially independent permits, volunteer visas etc. You have to apply for the one that suits your purpose of visit to a particular country.
The best people to seek advice on visa application are the ones who have done it themselves. Many countries require you to arrive with a single-entry work visa and register with the public security bureau for a residence permit. Being ignorant about the process can cause critical errors that could lead to deportation or blacklisting.
But one thing you should always be aware of, to not fall into the traps of illegitimate companies which softly targets especially citizens of 3rd world countries and trap them by promising jobs with lucrative perks and eventually dupe them of their belongings and push them through a lot of untold miseries. Some things are timely and expensive and you should know what you're getting yourself into beforehand like: is there anything shady about their work visa situation or not? Whether the company is legally established or not?
Immunization and vaccination for overseas trip from India
With various fatal diseases spreading like wild fire globally, you have to be extra cautious to prepare yourself to handle such a situation. Check with your local travel clinic about recommended inoculations for your preferred destination (In my case I have to take vaccination against yellow fever, and in one occasion I was down with a deadly malarial virus which almost got me killed). Some shots are actually required to enter a country. But even if they're not required, find out what is recommended for the country you're going to. Also, consider getting traveler's health insurance. Some countries have made that mandatory so that you are clean and do not bring any disease from abroad before entering their premises.
You will also want to stay out of any kind of diseases as in a foreign land you will be trapped with doctors speaking foreign languages hence you might face a lot of trouble to even communicate them properly; it will be a very unfavorable situation for you.
Preparing yourself to get accustomed with your new home
Before relocating to your new home you should remind yourself that it might be a completely different experience to live their because of the traditional, cultural, geographical, historical and economic differences. You should prepare yourself to adept to these changes in advance. Try doing a research on your new location online or read books, watch movies, TV shows, anything related to your new home, it may help you in quickly adapting to their ways.
Make scanned copies of vital documents for a good overseas trip
You should keep backup of all the vital id proofs and other relevant documents before starting your journey as any untoward incident like robbery or theft along the way might keep you stranded in the airport or in the foreign land. As without proper document proofs, no one can help you there. The best way is to keep the scanned copies of your passport, visa, credit and debit card hotline numbers in your laptop, flash drive or you can even upload them into Google drive to be extra cautious, you can also ask your trusted aid to keep a backup in case everything fails. It will really help in case you need to cancel stolen cards or renew an ID.
Pay for your bills and debts if any
Before setting out for your new home clear your old debts and bills beforehand. Like phone, cable, and internet service. Also inform your bank about your new address so that you can use your cards in an unhindered manner. For other bills find a way to pay them while you are away. Most of the companies have the provision for online bill payment though.
List all your important contact in one place
Before leaving for your new place make sure that you have listed all the important contacts and emails. Your country's embassy's emergency hotline number and local emergency numbers like police station, fire station, hospital etc. Do this in advance to stay safe and secured.
Do not run out of funds
Running out of funds in the wrong place is the worst thing that can happen to you. Take enough cash for you to survive until you reach an ATM in your new place, if possible convert and take some foreign currency with you as the airport officials are not very good at giving you proper price for the foreign currencies. You should also be well aware of the guidelines of a particular country, since many countries do not allow taking foreign currencies (usually of greater denomination) as per their rules and regulations.
Take all the important gadgets with you
Take all your smart phone, tabs and laptops with you, grab hold of a wifi connection as soon as possible to establish a connection with your family and friends through Skype or Google hangout. A GSM enabled phone is the best friend in an unknown country.
Moving households good from India to abroad
You should consider the climate and atmosphere of the place where you are moving and pack your clothes accordingly. As far as moving your household belongings is concerned you should get hold of a decent international movers and packers company, which will take care of every thing starting from packing, preparing and moving your household items to the new location, make arrangements for transit and clearing customs, insurance of valuable items and by providing warehousing facilities if required.
However, if you don't want to move all the household things,then you can move your goods to a warehousing facility near you. Storage and warehousing facilities are easily available across all of the major cities in India these days. But, the household items that are to be stored in a storage facility have to be well prepared and packed safely. You can also consider moving just a few major items with you, and store some of the items to a storage facility. Whatever is the case, make sure to prepare household items carefully before packing for safe and secured storage.
Ask your friends to give you a farewell party
Last but not the least, going abroad definitely means that you are going to be out of sight from your friends, but don't go out of their minds and stay in touch and say goodbye to them properly before leaving. Give away your favorite souvenirs to them so that they will keep it as a memento and remember you for a long time.
Conclusion
Life is all about exploring new places, culture and people around the world, just remember to apply your common sense whenever and wherever required , do stay safe. And yes don't forget to get acquainted about the address of your new place, where you're going and when you arrive & how you'll be getting there or else you might face trouble to reach your exact location. Have all your addresses written properly.