Are you planning to pack and move household goods of your own instead of hiring a movers and packers agency to help you relocate? For most of us, packing and moving is quite a daunting task, especially when you have heaps of goods which are a mixture of both useful, and useless ones.  There's not a single room which has every stuff that's perfectly alright and useful. So, can you just imagine the amount of materials that has to be packed and moved? Are you confused where to start from, and where to end? Don't worry! Here are some valuable tips, that will help you get started with the packing part, and will also help you to move your goods gently.
So how to pack and move different types of household materials is one big question that has to be addressed and I am going to help you with that.
First thing that one is suggested to do is list down the stuffs, that are useless. If you have not used them in last couple of months, then it definitely means that you don't require them anymore. That doesn't means that you throw away your winter warmers! Create a list of all such goods that are not required at all. The useless stuffs may include old furniture, wall paintings, floor lamps and etc.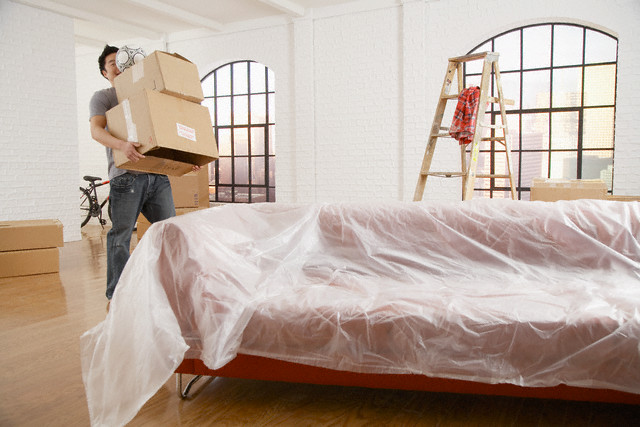 Now create list of goods that you want to pack and move. You may even opt to pack it yourself, and hire a trucking company that'll help you to move. But it would be best, if you can hire a professional packing and moving company to help you shift your goods.
If you are hiring a packer-mover company, then talk to three or four moving companies, and give them the list of goods to be packed and moved. Wait till they come up with their estimate. Ask them for final quote, references of their past customers, and also if there is any hidden fees or not. Now you have all the info, so you can shortlist and hire the service which suits your wants.
In case, you want to do the packing yourself, then buy packing materials first. Try to pack goods of one room at a time, and start packing the ones that are not used by regularly. Once you have packed all items call a trucking company, book a truck and labours, who would help you to load and unload your goods in the truck.
Over to you
Hope this was helpful? Now you must definitely be all set to schedule a date for actual move, aren't you? If you think DIY method is tedious, you can always, without any hesitation hire a local moving company in your city. They will use send their experts to do everything needed for your relocation.
You may also like to read