There are situations in life where you have to shift from one place to another within Delhi NCR, owing to several reasons. Moving and shifting is not an easy job, and there are hassles related to it. Your biggest concern during home shifting in Delhi NCR may be the cost of shifting and the safety of goods. Obviously, you need reliable and efficient movers to shift your house. You would like to get the best movers and packers on board, who can relocate your goods safely and at cost effective rates.
How do you plan to find such movers in Delhi NCR? Delhi is a huge region, and there are thousands of moving and shifting companies scattered all over the Delhi and National Capital Region. In this era of Internet, we often think that the whole world is within our grip. But is it so? The answer sadly, is No. You can sit in front of your desktop and do a quick Google search. Google, quite obediently will give you 100 of pages, full of thousands of websites and contact numbers.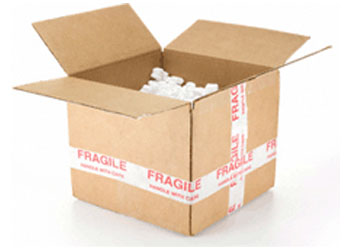 Now, that you got the contacts of the moving companies, what's the next step? Start calling randomly to various local movers for shifting within Delhi NCR? That's going to take hell lots of time and effort. The point is, even finding movers for shifting within Delhi NCR could become hell complicated at times and there are many other issues.
Common issues in finding movers for shifting within Delhi NCR
In this age of social network, like Facebook and Twitter, you can get the contacts of various moving and shifting companies within Delhi NCR. These companies have their pages and accounts, along with their contact information, so that the customers like you and me can contact them. You feel relaxed, that you finally got the contact numbers and call them, but what if they don't pick up the phones. Some may entertain you initially, but they seem to vanish in thin air finally when you decide to hire them. Some even promise you that they will call you the next day to offer estimates, but they do not call you back. In my case, it was worst, I fixed the date of shifting after talking to them they promised to come on the particular day, but they never appeared.
So what's the easiest way to find movers for shifting within Delhi NCR?
Use ServiceSutra to find and hire movers for shifting within Delhi NCR or to relocate outside of Delhi NCR.
Use ServiceSutra to movers for shifting in Delhi NCR
Using servicesutra to find movers and packers is pretty simple and straightforward. You have to fill up a simple quote request form with some basic information like contact details, schedule of moving, area from where you are moving and city where you want to move to, list of major items etc. After verification of your requirements, you will get call from up to three different moving companies who offer local shifting services in Delhi NCR.
You can talk to all the three companies; these companies will submit their quotations to you that you can compare and decide which company to choose, independently. And the best part is, it is fast and absolutely free.
Hiring movers through friends and family
It's not that ServiceSutra is the only way. Even if we do document verification for movers and other service providers, you may have your own concerns. It's natural and if that's the case, you should look for movers and packers who may have helped someone in your family or friends circle.
Hiring movers though friends and family is also an alternative and it works well. So the moment you decide you want to shift from say Delhi to Ghaziabad or Faridabad, you should check with your friends, family and co-workers to see if they know a mover personally. On various occasions, I have seen this method works, especially in case of long distance relocation where risk is more and so are the costs of relocation services. When you hire a mover through references, you know chances of anything going wrong are less.
But remember to enquire rates from a couple of agencies even if you have got a mover from references. This is just to ensure that the rate of shifting quoted by the mover is fair enough.
Over to you
There are lots of hassles involved in finding, calling, and choosing right kind of movers for shifting within Delhi or anywhere else in the national capital region. Some time you may end up engaging with not so professional movers and at other times you would like to check rates from a few agencies to ensure you are not paying more for home shifting.
ServiceSutra is built to sort it out and make it easy for you to find and hire service providers for services like home shifting, home cleaning, pest control and other lifestyle services where rates varies from assignment to assignment.