Dilli or Delhi is the national capital of India. Delhi was founded by Mughal Emperor Shah Jahan in the year 1649 and named it Shahjahanabad. Weather of Delhi is very unique because in summer it will become too hot, during winter it will be too cold and during monsoon it has amazing rainfall. As it used to be the Mughal's empire, you can see its influence on Delhi's Cuisine as well. In fact Mughlai cuisine originated from Delhi itself. But there are plenty of choices of foods e.g. Butter chicken, Chaat, Dahi Vada, Chole Bhature, Kulche, Jalebi, Lassi and much more. Dilli haat is a permanent open air market which is open from 10 am till 10 pm. It is very famous among foodies and shoppers.
Dilli truly is the city of large hearted, as they say "Dilli hai dilwalon ka".
In this post I am sharing some of the amazing facts about Delhi. Check them out and let me know how many of these you already knew about.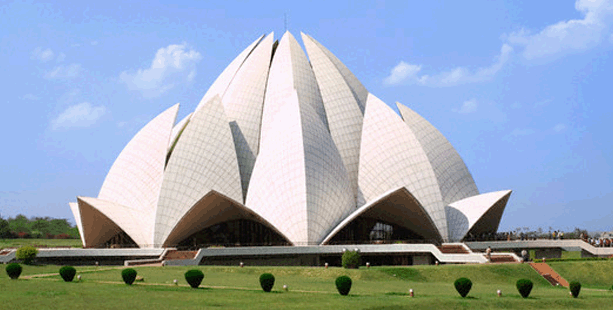 Here are the 20 amazing facts about Delhi
As early as in the year 1911, British announced to shift their capital from the then Calcutta to Delhi and it was shifted to Delhi in 1912.
It has a population of 11 million and metropolitan population of 16.3 million. This makes city the second most populous city in India.
Delhi has been inhabited since 6th It has been the capital of many empires, and this is the reason this city has been ransacked and built many times.
According to a survey 10,500 people die in Delhi due to pollution.
Delhi is largest commercial centre in Northern part of India. Delhi has country's largest and fastest growing retail industries. Besides that manufacturing of several goods has considerably increased. Nearly 1,440,000 people work in various manufacturing sectors in and around Delhi.
Indira Gandhi National Airport of Delhi is the city's main gateway for city's domestic as well as International civilian air traffic. This is one of the busiest in south Asia.
Delhi is the major junction in Indian Railway.
Delhi's metro is country's first modern transportation system. Delhi's metro station is the 13th largest one in the world in terms of length which is over 193 kilometers.
The Delhi Fire service runs 53 fire stations, employs 3280 firefighters and 289 mechanics. It attends over 22,000 fire and rescue calls every year.
Delhi has one of the largest public transportation systems in India.
All of the public transport system in Delhi runs on Compressed Natural Gas or CNG.
Delhi has highest number of registered cars in India.
Lotus Temple is probably the finest crafted structure in Delhi
World's tallest brick minaret the Qutub Minar is in Delhi.
Jama Masjid built in 1656 by Mughal Emperor Shah Jahan is one of the largest mosques in India is in Delhi.
Delhi's oldest spice market Khari Baoli is one of the largest wholesale spice markets in Asia.
Delhi was ranked 5th among 21 cities in India for its transparent governance and administrative practices.
Delhi is divided in to 11 political zones, which are subdivided into 95 local police stations.
Feroz Shah Kotla in Delhi is the second oldest international cricket stadium after Eden Gardens in Kolkata.
Delhi has an International Toilet museum which is run by Sulabh International dedicated to the history of sanitation and toilets.
If you are planning to visit Delhi, you must check the weather forecast. Usually it is very hot in summer and chilling in winter, so plan your trip accordingly. Explore the city by visiting India gate, Qutub Minar, Dilli Haat, Red Fort.
If you are moving to Delhi then you may like to find about best places to live in Delhi.
And we also have a detailed post that talks about rates of packers and movers services in Delhi that you may like to check to get basic idea of the overall service costs to move your house locally in Delhi.
Happy exploring!