Are you planning to do home shifting in Bangalore but unable to figure out the right ways to tackle everything from searching and finding movers to getting estimates and scheduling your move? I have worked with several movers and packers companies; initially in my personal capacity as a consultant and later through ServiceSutra and have a good understanding of how it all works and what is to be done for a hassle free home shifting in Bangalore. From planning, finding and booking home shifting services in Bangalore to actually getting your goods moved and unpacked – I will help you understand everything from an insider's perspective.
Hassle free ways to do home shifting in Bangalore
Whether you are doing a local home shifting in Bangalore and relocating from one are to another or planning for an intercity relocation, there are certain complexities that's always there in home shifting. My objective of writing this post is to help you make your home shifting a hassle free experience.
In this post I will be talking about;
All the complexities associated with home shifting in Bangalore
Finding movers and checking rates for house shifting services
Costs and charges for local and long distance shifting services in Bangalore
Important things to keep in mind when scheduling the move
A little awareness and some prior know how can help you in many ways. And that's the whole purpose of this post; I want to you to be informed and avoid making most common mistakes people make when shifting a house or choosing a movers and packers.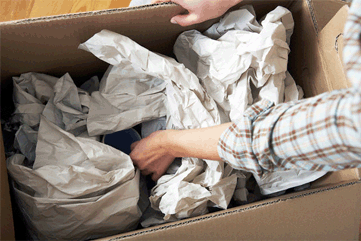 Be it a local home shifting within Bangalore from one residential area to another area or to a nearby suburbs or a long distance home shifting from Bangalore to elsewhere in India; there are lots of complexities that you have to deal with. Dealing with complexities such as finding a mover or doing some of the packing yourself, or buying transit insurance; there is a lot that you ought to deal with. On top it, you have to deal with delays in transportation and above all, safety of your goods. But if you get hold of a good movers and packers, the entire home shifting experience will be totally different.
Role of movers in home shifting in Bangalore
Finding movers and packers is comparatively much easier today because there are several sites and exclusive platforms where you can look for such service providers. But if you think finding contact numbers is all that matters then let me warn you. Be it for local home shifting in Bangalore or to relocate your house from Bangalore to Delhi, Mumbai or Hyderabad, a removalist can play a very important and a crucial role.
You can free yourself from all of the hassles and complexities to a good extent by hiring a movers and packers company. They bring all the crucial experience which is required for a hassle free home shifting be it in Bangalore or anywhere else. Hence always give the importance and keep this in the top of your list of things to be done during home shifting Bangalore. There is no shortage of removalist in Bangalore, in fact according to my understanding; Bangalore has the most number of relocation companies available. This can be a liberty as well as confusion, hence choose wisely after adequate research and verification.
Costs of home shifting in Bangalore
Another important thing to understand is the cost of home shifting services in Bangalore. As you know there is no standard tariff for home shifting services, you should be smart enough to ensure that you are hiring a removalist on a good rate. Costs of home shifting could easily vary based on the goods, distance and most importantly with the fact that every removalist may have their own standard pricing policy depending on the level of service.
You may wonder why it is so that different companies charge differently for relocation services. It's because there are different types of packing materials available and even some movers and packers companies uses already used and old cartons for packing. Now old cartons may be unhygienic for some of us, but that's a good way to cut the costs for movers and also for consumers, no?
There are a few companies who use special crate boxes for packing and obviously that costs way more than normal cartons. But crate is way safer than standard carton and hence there will be different in rates for shifting services as well.
It may not make sense for you to get things packed using crate for local shifting, but same is a must for many of us. So don't get fooled by cheapest offers or the costliest ones. Think logically and choose a mover that you think can pull it off successfully.
Things to remember during home shifting
So we discussed about complexities of home shifting, finding movers and also got some idea as to why rates of movers for home shifting services in Bangalore could vary. I am sure you are much aware now and have some basic understanding of the home shifting process.
Now let's understand what is important and how to ensure you are dealing with right movers and packers, at the right price and in right ways. Here's what matters and what you should remember during home shifting in Bangalore or in any other city in India;
Plan early and sort out the list of things to be packed and moved.
Search online or offline for a few removalists who are available as per your home shifting schedule.
Check rates of a couple of movers to understand about the market rates for shifting services.
It's okay to do some negotiations if you feel like, there may be some scope.
Finalize the mover and let them know about your schedule.
Let the mover know if you would need disassembling services for furniture, AC, Fan, Tube light fittings, dish antenna etc.
Remind them the day before expected date of packing and moving to ensure everything is as per the schedule.
Check all of the drawers, fridge, washing machine, etc and ensure there is nothing inside.
Look around carefully and see if there is anything that needs to be discarded.
Switch off fridge and other home appliances one day in advance and let it dry.
Declare value of your goods as on actual and get it all insured.
Get each of the boxes properly labeled so that you can unpack and find items easily after shifting.
Always work out a part payment term for overall shifting costs and pay accordingly.
Look for insurance and understand its terms and conditions.
Summary
If you are planning for a home shifting in Bangalore, then I am sure you have got the basic understanding of the process and know how to get it right. Just plan it when you have time, finalize a mover after adequately verifying everything and work out payment terms and you will be able to pull it off easily.