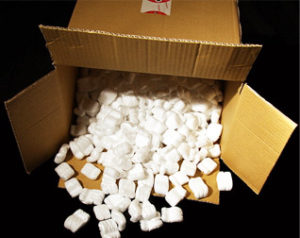 Relocation is itself a very complicated task as you have to move from your acquainted place to another unknown place. You have to move all your domestic household articles from one home to another and that is not easy. You have to rely on a moving agency because Do-It-Yourself relocation can be even more complex to handle, especially if this is your first move. Even if you hire a moving company, you have to be a little aware of several things to ensure your goods are relocated without hassles. Moving fraud is not uncommon; many cases are reported here and there on the internet. If you are planning to relocate and wondering about best ways to hire movers and avoid moving fraud, then this is the post worth reading. I am going to share all that's worth knowing about how to protect yourself from the moving fraud and scams.
In India, there are no specific laws to regulate packing and moving services, so the system here is very disorganized and volatile. There are many fraud companies around whose main objective is to extract more and more money from you, or don't stand by the commitments made. You need to check each and every detail before you hire a moving company, and not opt for the one whose name appears first on the list while searching.
8 ways to avoid moving frauds when relocating
If you are careful and vigilant then you can recognize the fraud moving companies. Just with a little bit of vigilance and logical thinking, you can easily distinguish the shady movers and packers agencies from the reliable ones. Here are some of the best ways you to hire movers and avoid moving fraud.
1. Basic details of the company
Check the basic details of the company, like the name of the company, address of the registered office, the branches. The name of the company must be specific, and not at all generic like the "moving company". The name of the company and the office address is very important. Nowadays most of the companies have their websites where their contact details are there, call the contact number and see how they respond, whether by any specific name or any general and vague name.
2. Check the credentials
Next in list are the credentials of the company, the license and the registration number, the insurance cover etc. Ask them to show you the documents, and do not believe their words blindly. And ask for the latest document. For instance; if you are checking the trade license, then its must be the latest one, not a five year old license. So look at it carefully and look for the valid documents.
3. Their estimates
The company officials must visit your house to survey and submit written estimates. Avoid asking for rates and rough idea of rates over the phone. It does not work that way, how can an agency quote you for the packing and shifting of goods, unless they have the exact list of items to be packed and moved? They must give on site binding estimates in a written format, so that you have the proof. If you find that they are communicating with you only via mail and phone, then that's a good sign. The point is simple; everything should be in writing, why trust a verbal commitment when you are dealing with a company.
4. Mode of payment
Most of the companies accept payment by card or cheques, but the fraud companies will force you to pay in cash, indicating their wrong intentions. Better to avoid such agencies. At least some of the payments must be accepted through cheque; it helps you ensure that there is a company with all the documents and a valid bank account (current account).
5. Advance payment
Many companies ask for advance payment which can range from 40-50% of the overall moving costs, but if the moving company demands the full payment from you in advance, then be sure it is a fraud company, that's unconventional and it is practiced by some of the moving companies in India. You better keep away from such companies.
6. Ask for reference
Ask the company to give you some references of the past customers so that you can get the first hand customer reviews. Not just any reference, ask for those clients who have moved in your city within three months. This means ask for recent clients, and not clients of three to four years back. Ask them how was the experience of moving with that company to gauge their quality and commitments.
7. Date of establishment
Do not go for some new companies as they will not have any strong concrete client database. New companies also mean that they have less experience. Go for some old companies like a decade old, they have more experience in the market, and they are strong enough to sustain the competition in the market as well.
8. Physical office
A must in case you are hiring a mover for storage and warehousing services. It's better to visit their office before finalizing the deal, especially if you are hiring for interstate relocation.
Conclusion
The moving frauds are one of the most common scams not only in India but around the globe. And hence, it is important to be a little practical when hiring movers to relocate household goods and articles. If you see that a company is giving very low and unrealistic estimates for relocating your goods, then do not get tempted rather verify and ensure that's it's actually possible. Make sure there are no hidden charges and that it is mentioned in the quotation. Whether you find a mover from the google search or any other platform or directory, just being a little practical with your approach can save you from lots of hassles. Hope this post will help you avoid hassles while relocating. Feel free to share the post and earn good karma 🙂