Transit insurance is basically an insurance product that protect against loss or damage of goods while in transit or being transported from one place to another. If you have used ecommerce website (I am sure you have), you will notice this term. So when you place an order with the Flipkart or Amazon, mostly your order (goods) is insured against loss/damage during transit. Hope you get the idea.
That's about small consignments. But what about loss or damage when you are moving your entire household goods from Delhi to Mumbai or Bangalore to Gurgaon? Value of goods could be of lakhs of rupees and there are lots of risks involved, isn't it?
But there is no reason for you to be worried about it. Transit insurance is an option and you can insure your entire household goods against any loss or damage. Transit insurance in moving household goods plays a very important role and you ought to take it seriously and understand it well.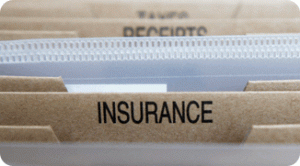 Often people ask about safety of goods and this is one of the biggest concerns for users. Obviously when you are moving a house you wish to get everything packed and moved quite safely. Transit insurance is that vehicle and it could protect your interest and cover for any loss or damage. But it is also important to know what is covered and what's not.
So let's take a closer look at some of the important facts and features of transit insurance;
Transit insurance basically is to protect your-self from any loss or damage of goods during transit.
When moving, your mover is supposed to create a packing list and declare current value of the goods. Based on the total value, you can claim the insurance.
Transit insurance is great but subject to you understand it well. Understand what kind of damage/loss is covered and what's not covered in your insurance.
If you have hired a movers and packers, they can help you with this. But make sure you ask them and understand the entire process of making claims and anything important that you need to know about the insurance.
Different companies may have different terms, so understand them well in advance.
In some cases, you may not be able to claim insurance for example if employees of the moving company you are working with have stolen your goods.
Employee dishonesty, unprofessional packing, infestation or mishandling is some of the factors that may not be covered, so please check terms and condition of making claims.
So getting better understanding of the terms of making claims will help you moving forward.
And above all, never allow transportation unless the transit insurance is in place. And don't take words on that check the copies and relevant document to validate that insurance has been purchased and your goods are insured for damage in transit.
Is transit insurance really important?
When you talk to a mover, they know that you want to pack and move your goods at the cheapest possible rates and thus they may recommend not buying insurance. So if you have a budget of say 18000, they may suggest they can get it done for 17000 only and insurance is not needed because they have the best team in the world who can pack your goods in such a way that it will never get damaged. They know how to do it and insurance is not important and..blah..blah..blah.
Simply say no and move forward and find another movers and packers company. Transit insurance could be life saver in bad circumstances. We all understand that no service provider would like to damage your goods. After all it's their business and when they serve you well, you will recommend them to other friends and families.
But sometimes just good intentions don't work. Precaution becomes equally important and read that line twice please.
Over to you
Insurance is not a Vitamin, It's a pain killer. It's not a good to have thing but a must have – be it life, car or moving a house. Transit insurance is really cheap and it does not cost you fortune. But if anything goes wrong, the transit insurance can help you big time.
Give it a serious thought before you hire a movers and packers and understand everything clearly.
Ever moved your house without transit insurance?