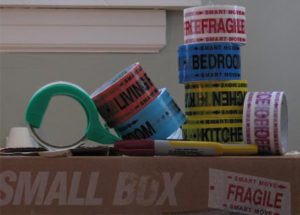 There is a general conception and belief that moving across town or local shifting is much easier than a long distance move, mainly because of shorter distance. Moving across town is commonly called the local shifting. Here, you will move within your own city or to a nearby suburb/town. When you move from Kolkata to Naihati or from Navi Mumbai to Vashi, this is local shifting. But moving your house from one place to another, whatever the distance be, is a task full of hassles and challenges.
In general, local shifting of household goods /office accessories and equipments etc is supposed to be much easier than the interstate home shifting. But in reality, the task is not at all easy, rather challenging. Apart from the distance, there is hardly any difference between a local and interstate shifting. Packing, loading, unloading, unpacking will be required irrespective of whether you are relocating locally or moving to another state. And hence, it is better to relocate with the help of a professional, than struggling and doing it on your own.
Last year, I was moving from Durgapur to Kolkata and I decided to do the packing and moving by myself because the distance is pretty short. While I was about to move my couch in order to pack it, I toppled it, it was going to fall on my feet, and I was saved by luck. I learnt a lesson that day, never go for DIY while relocation. Relocation is a mammoth task, so it is better to hire the expert, experienced professionals to do the task smoothly.
Ultimate guide for effortless local shifting
Even for an intercity move (move across town), the time and effort required to pack and move everything will be same when compared to a long distance move. You have to put enough time and effort in packing of household items, so that it can be transported safely and you do not end up damaging any of the item. And for that, packing and handling has to be of greater standard.
Local shifting can be fun when you know how to get it right. Cutting the long story short, here's what you can do to eliminate hassles and get it right.
To do list 
Take a diary or a writing pad to list the activities that you have to do to get everything relocated safely. The to-do-list for local shifting should include some of the important tasks, like items to be packed, things to get discarded, movers to be contacted, date etc. Jot down the points and accordingly start ticking it off, once the task is accomplished. Do not trust your brain and memories now; just write it down so that you do not miss any of the crucial points by any chance.
DIY or hiring professionals
Are you planning to DIY or hire a local packers and movers company for help? There are heavy furniture in your house like cupboards, sofa, beds etc. There are heavy appliances too TV, washing machines, fridge etc. Are you sure that you will be able to lift the items and pack them properly for the move? If you are not confident then it is better to use local shifting service from a local movers and packers company.
DIY is usually for guys living in a hostel, with just a few items to move and a bunch of friends who can assist in the process. Not suited for families.
Plan when you have time at hand
Invest enough time so that there is no rush or compulsion. Usually, finding movers for next day shifting is not the best thing to do. Do not keep any important activity for the last minute. Start packing and preparing for the move at least keeping a month's time in hand. So that, when the movers arrives for the packing, they see exact list of things that has to be moved.
Packing for intercity home relocation
The safety of your goods is in your hand, your packing will determine how much strong they are to endure the journey. Even though the distance is not long, still you will obviously want your goods to be in best conditions.
Screen your goods
What are the goods and objects that you will want to pack and take in your new home? Do not be a hoarder and pack everything. There are many objects that are broken, damaged, unwanted, unused. You can get rid of these items by throwing it away, or putting them on sale and earn some extra bucks, or donate them. The lesser the items the lesser will be the moving expense.
Packing materials
You must use proper packing materials like the hard boxes, wooden crates, bubble wraps, bed sheets, crumbled papers, packing tape, foam and cardboard chips etc. You need the suitable and strong packing materials for the objects. The shape, size and weight of the item will determine the kind of packing materials to be used. And remember, proper packing is crucial and there should be no compromise on the quality of packing materials and the packing.
Pets and plants
The pets and plants are generally non-allowable when it comes to relocation. But thanks to the short distance move, you are just moving across town. So you can take the pets and plants along with you in your car. But make sure to discuss the same with the mover you are working with, so they can make necessary arrangements.
Cost of local shifting or moving across town
If you are moving across town, then the expense can be within 10-15K. In India, there are no strict laws regarding the relocation industries. The situation here is volatile and unstable, and chaotic too. There are no standard rates as they vary from company to company.
But in general, since the distance between your old home and the new home will be short, the cost of transportation will be much less than a long distance domestic move.
The cost of moving will depend on many factor like:
Distance of move
Time of move (during the weekends and holidays the rates tend to go higher).
Number of items to be moved
Weight of the goods
Mode of transportation
Size of the house
Labour charges
Insurance covers
Value added services you may need
Services: The professional packers and movers companies offer both intercity and intracity relocation services, for various types of goods, including
Household goods (furniture, appliances etc)
Car
Office items
Industrial goods
Comparing before hiring may save you more
You can save quite a lot of moving expense if you compare the rates of a couple of relocation companies, before hiring. Wondering why? Because, there are no fixed rates, because rates varies on inventory, distance, quality of packing materials and overall quality of the service. So you may not have any idea of the cost and there is no point trusting a randomly picked/suggested mover. When you compare a few agencies, you get the substantial information to take a call. And for rates, if you know how to negotiate, you may end-up saving up to 30% more on overall relocation cost.
Over to you
It's not easy to pack and move the entire house. But when you have a proper plan in place and know the fine prints of the process, you can easily avid the hassles and get it right.
Start planning when you have time to request quotes, evaluate movers and plan everything well in advance. Know about the mover you have selected for the job, work out a feasible payment terms and get relocated.
Have you relocated your house recently within a city? Share your experiences and let us know what else one can do for hassle free intercity home relocation?