Packing and moving household goods should not be a costly affair, no? But unfortunately when you don't know right tactics, you may end up spending more money and time when moving household goods in India. In this post, we'll be decoding various costs heads and also learn how you could save some money on your next move.
Money saved is money earned. Isn't it? But when you don't know how to save money, you will end up burning more. Packing and moving of household goods is complicated and an expensive affair. From finding packers and movers companies, to arranging packing materials and getting packing done to best of standard and hiring a truck to move it to its destination – every little detail matters.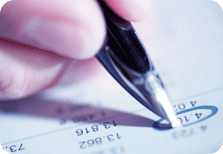 You may not even pay attention to smaller details assuming it's just okay, but you know what you can save thousands of rupees by applying some of these tactics. Let's understand different cost heads of movers and packers companies and how you can save under different cost heads.
Packing materials
In order to pack all of your household goods and appliances you need packing materials cartons, boxes, bubble wraps, packing paper, plastic wraps, packing tape etc. Movers and packers will bring it all, but they will also charge you for these packing materials. Obviously you can' help unless you can arrange packing materials. You may not get free access all of the packing materials, but you can certainly arrange cardboard boxes and carton boxes from a grocery shop. They can give it to you for free or just for a few rupees.
But if you have kept the original card board boxes of home appliances like fridge, washing machine, tv etc, then you can utilize them too.
Packing charges
After packing materials, the mover and packer company will also charge you a fee for packing. You can save some money by packing some of the goods yourself, but be very sure before you start packing the precious and fragile items. You may some money by packing yourself, but it could prove to be a costly affair in case the packing is not up to the standard and your goods get damaged.
So find the balance and identify items that you can handle yourself. For example books, magazines, CD, DVD, some of the clothes, curtains etc are some of the items that you can pack yourself and save money on packing (and packing material)
Fix your inventory
As you must have understood by now, cost of packing materials, packing and handling charges and cost of transportation depends on the total inventory of goods you want to pack and move. So be very careful and decide what items you want to move. Get rid of anything extra that you have not used since long.
Needless to say, when you have lots of items to get packed and moved, you are paying more for transportation as well. Effort needed to load a mini truck like TATA Ace and a lorry are different and so are the costs.
Do as much as you can yourself
Movers and packers companies offer end to end packing and moving service. Once you hire a professional moving company, you won't even have to bother about anything. They will turn up to your home on scheduled dated and time and pack and move everything. They will transport everything to your home and even unpack and arrange items. But none of them are for free. Virtually you are paying for every service.
But you know what; you can save some extra money by not taking the value added services such as unpacking of boxes and arrangement of items. But then that's only possible when you are willing to work a little hard and do it yourself.
Other miscellaneous costs of moving
Packing, transporting, handling, insurance are the main cost heads. But there are other petty expenses as well like;
Taxes like service tax, toll tax etc
Cost of traveling
Costs in setting up your new home
Installation of DTH
Cooking gas connection
Electrical expense in lights and fixtures
Tips to the labor
There may be a little more expense involved here and there like if you need to store your goods for a couple of weeks, there is cost involve in it.
Bonus Tips: There may be some other hidden costs, but you should be smart enough to understand that in advance. There are a few shady moving companies out there. Here's more on what to look for in an estimate when hiring movers and packers in India.
Conclusion
Home shifting, especially if your moving out of state (long distance relocation) may be an expensive affair depending on the volume and inventory of goods. But if you plan everything correctly and wish to, you can save some extra money on your move.
What are the costs heads you accounted for and how do you think you can save more when you move your household goods?