Home shifting is such a complicated process because there are several small and major tasks involved in it. I am sure you would be concerned about finding a movers and packers at affordable rates and would be curious to know about home shifting charges and costs of involving a movers and packers to look after your home shifting needs.
There are lots of misconception and confusion about home shifting charges, rates, process, procedure and overall costs of hiring movers and packers companies in India.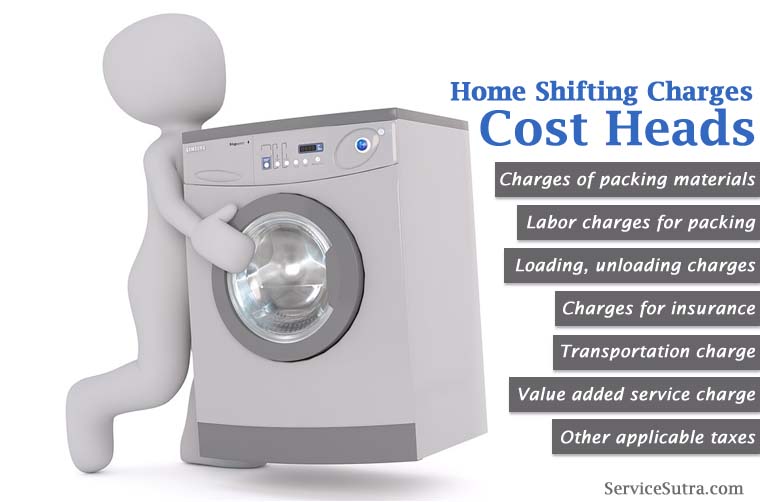 Yesterday only a friend of mine was asking about the costs and looking for a local service provider in Kolkata who could help him with his local home shifting needs. I recommended him a couple of companies I have known since years. I also explained him everything about the way movers packers companies calculate rates and charges for shifting services.
As he was relocating for the first time, he was a bit concerned about the rates and charges as well as about the safety of goods during transit. As I have been working with movers and know the industry well, I told him why the rates of movers and packers should not be the only criteria to select a mover. There is more to it.
I often receive questions about rates of movers packers companies and how to choose one to relocate safely. And that's why I decide to put up a detailed post on the subject.
And if you are relocating or plan to relocate sometime soon, then read this post to know everything worth knowing about hiring and finding movers for home shifting in India.
So what are the charges that you have to pay to a movers and packers for home shifting in India?
Overall charges for home shifting services usually include following cost heads:
Charges of packing materials
You know what, safety of your goods while it's in transit is of highest importance, isn't it? I am sure you would not like to compromise with safety of your goods. So how do movers and packers make a difference? They pack your goods using good quality packing materials and ensure that every single item is properly packed using different layers in such a way that it won't get damaged easily.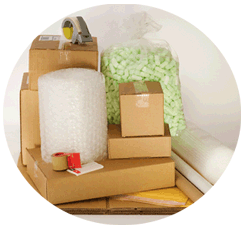 Now there are various types of packing materials and there is a standard of packing. So next time when you deal with a movers and packers, clearly understand how do they plan to pack your goods and ensure that they are packing it using good quality packing supplies like foam, cardboard, wooden crate etc. Obviously better quality packing materials will cost more than cheap quality or used cartons.
Labor charges for actual packing
This is plain simple labor charge and it depends on the volume of goods and type of packing the professional is doing. So in order to pack a fried, they can simply wrap it using cardboard sheet, or they can do multi layer packing i.e. wrap foam, followed by bubble wraps, cardboard sheets and then insulate using thin plastic to make it water-poof.
Multi layer packing will take more effort, time and packing materials and hence it would be costly than a single layer packing. And it's same for every other household appliance and other materials.
Loading, unloading and handling charges
Obviously there are lots of tasks involved after packing like sealing, labeling, loading, unloading etc.
Loading, unloading and handling of household good requires a bit of experience. The movers and packers companies, usually have experienced labors in their team, who know how to handle those odd dimension goods like the cupboards, bed, fridge, washing machine etc. It's not easy to handle such odd dimension items and hence experiences matters.
Distance of the parking area from your house could be another factor that may affect the cost of loading, unloading and handling. Similarly, floor of the house at source and destination can be another important factor that may affect the cost.
For instance, If they have to carry it from 5th floor and parking of the truck is at a distance of 100 meters, then they will charge differently than when the parking is at 20 meters and you stay at the ground floor.
Handling charges usually vary from company to company and also from city to city. So in a city where labor charges are little less, the cost will go down and at other places it will be a little costly.
Transit insurance charge
Transit insurance is mostly used for long distance home shifting, but my personal view is that one should take insurance even in case of a local home shifting. Obviously insurance charges will depend on the value of goods that is being shipped and also on the insurance company.
To give you a ballpark figure, the cost of insurance is usually 1.5% of the declared worth of goods being packed and moved. That is for transit only insurance. But if you want full insurance, then the cost may be @3% of the declared value.
Usually it's National Insurance Company in India who offers such insurance. But there are a few private insurers like ICICI Lombard from where insurance can be obtained.
Your movers and packers can get it done for you, but you just ensure that the cost is included in their estimate to avoid future disputes.
Transportation charges
Transportation charges are usually determined based on the volume of goods, distance and the route. If you have plenty of goods, then the mover have to use big size cargo truck, but if there are just a few items, it can be sent on shared basis. Goods sent on shared basis should obviously cost less, because of cost of transportation is to be shared.
Similarly, when you are moving from a main city to another main city, then usually hat costs lesser than when you are moving from a small town to another small town. For instance, if you are moving from Delhi to Kolkata or if you are moving to Delhi to a small town in West Bengal, which is not, connected with the highways, then cost to relocate to the small town may be more, even if the distance is less in this case.
Usually smaller vehicles are used for local home shifting services by movers and packers but otherwise the goods will be shipped using covered (cargo) trucks.
Since the volumes of items are also a factor that affects the cost of transportation, it is always better to share exact list of items which is to be moved. When you share the partial list of items with the movers, they may have to tweak their quotation at the last minute and you may feel cheated. But it's not their fault, because they did not estimate all of the items, because you never told them.
Movers and packers usually offer free house survey to take exact list of items and it help both the parties. You should get the survey done before finalizing the cost of shifting, or else, you may face dispute regarding the cost.
Charges for value added services
One of the best advantages that you get with movers and packers is that they help you relocate without many hassles. Apart from packing, loading, transporting and unloading, movers and packers in India also offer few value added services.
Value added services include unpacking, re-arranging, re-assembling, storage etc.
Unpacking of major items like fridge, washing machine, cupboards etc. They usually not unpack the smaller cartons like kitchen items or clothes, but you can ask for if you want.
Re-arranging heavy items like 3 door cupboards and king size bed is not going to be easy for you. But movers and packers can help you with it.
Re-assembling of bed, table is another value added service which may be very useful sometimes.
Some of the movers and packers also offer temporary storage and warehousing service. For instance, if your new home is not yet allotted, you may need a place to store your goods for a week or so. Movers and packers can help you with that.
Now there is a cost associated with these services. Some of the movers may offer these services as free but others may charge you for these value added services.
So always ask about the charges for value added services if any. If you feel you don't need these services, you may simply opt out.
Applicable taxes
Apart from the above charges and cost heads, the movers and pacers in India have to collect applicable taxes from you.
One of the most common one being the service tax, which is charged at the rate of 6.5%. Now after implementation of GST (Goods and Service Tax) the rates may get increased.
Octroi is anther tax which may be collected for interstate relocation.
The movers may also have to charge toll taxes.
The taxes may vary from state to state, but movers and packers can definitely give you an idea of total applicable tax.
Calculation of home shifting charges by movers and packers
So how do movers and packers calculate home shifting charges?
Well, since you know about the major charges, now is the time to get some idea about the overall home shifting charges and how much it would cost if you involve a movers and packers company to look after your home shifting needs.
Now, there are different types of companies, some of them have national presence and have pioneered the packing and shifting industry in India like DRS Agarwal Group and there are other mediocre service providers who don't have that kind of heavy infrastructure and network.
Being a service, it's understood, there is hardly any fixed rate card for these services which one can use as a standard. Different companies will judge the situation and quote accordingly for these services. There is no regulatory body as well to monitor the costs and charges and hence the movers and packers have the liberty to quote according to the situation and at their will.
Another important aspect to understand the charges for home shifting by movers and packers is to understand that these costs heads again would vary. Packing charges or cost of packing materials or packing charges will vary depending on the volume of the goods the movers and packers are expected to pack and move. Similarly transportation costs will vary depending on the distance and so on.
In general a 2 BHK house shifting locally could cost anywhere between INR 6000 to 8000, and for long distance relocation, there is no point in giving a random figure. It would be better to let the mover know about the the major home appliances, furniture etc and the distance and then only they can give you a ballpark figure of rates and charges for shifting services.
How to reduce the house shifting charges?
Relocating to a new city is way more complicated than you may think. It involves various tasks, risks of damage and obviously the cost of moving goods and the family. But there are ways to reduce the house shifting charges.
If you plan everything properly, you can reduce the overall house shifting charges by at least 20-30%. The most complicated step is to find the competent movers and packers agency who can handle it all at reasonable rates.
And here's what you can do bring down the cost of shifting.
Sort out the inventory
Take a good look at the list of items you are moving. Once you have the list of goods you wish to move, just check if there are items that you don't need? If you don't need any of the items, you may simply sell it and make some money and use it to pay the bills of movers and packers.
It may sound strange, but did you know if you have not used anything for so many months, there is no point carrying it forward.
Negotiate for better bargain
Rates of shifting services are usually not fixed. It varies to a good extent. Different agencies charge differently, based on their quality and pricing policy. But you can still bargain for better deal and here's how.
Talk to multiple companies so that you get options and better understand the pricing of different companies. When you have options, movers will usually consider offering discount.
Relocate in weekdays
Did you know that scheduling your move the right ways, can help you save money? Knowing when is the right time to move, which day of the week is so important to move conveniently and in cost-effective manner.
Try to move during the week, instead of weekend. Weekend booking calendars are usually full and the movers may consider offering you discounted price, when you are willing to move when they generally have no booking.
Over to you
Calculation of home shifting costs is not so straightforward and easy because there are different variable factors like:
Distance between both the places
Volume of goods
Distance from your house to the truck parking
Floor of the house
Cost of packing materials
Labor charges
Value added services
Applicable taxes
But knowing how the movers and packers companies calculate the cost of house shifting services will certainly help you get it right.
If you planning for a local or interstate house shifting and you are not sure about the costs involved in hiring movers and packers, then this post will certainly help you get better understanding of the process.
And if you find the cost of shifting to be more, you may relook at the inventory of goods and sort it out, if possible. Another way to save money on house shifting is to compare rates from a couple of movers and then bargain or better deal. You may also opt out from availing value added services, if it's being charged and save so money when relocating.
It's also better to get a free survey done so that you get the most accurate estimate and budget your move accordingly.
What else do you think one can do to get best rates and save some money when relocating?