Exploring your options to find movers for home shifting services in Noida, Uttar Pradesh? I am sure you have already made a couple of searches and probably contacted a few movers and packers companies out there who have services in Noida and greater Noida, no?
If you have done that then probably you are on the right track and you are on your ways to find movers. But if you have not, then you should start your search and get hold of a couple of movers' packers companies.
It's always better to start your search almost instantly once you have finalized your plans and you know you will be shifting your home. Not only it helps you plan everything correctly, but it will help you budget your moving costs conveniently.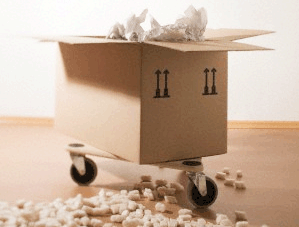 Normally, we assume we can find a mover just the day before your actual moving day, it's possible to a good extent, but then you may run out of choices and could not get the opportunity to take rates from more than one mover and that's not the right, I tell you.
Why?
Because movers and packers companies don't have a fixed rate menu card and costs mostly depend from case to case. Secondly, they may also quote you more when they know you need their services urgently and hence its' better to plan everything well in advance.
In this post, I am going to share some quick a simple ways to do hassle free home shifting in Noida and how we can help you relocate without hassles.
But before we get into it, let's first understand what kind of home shifting service you need?
What kind of home shifting services in Noida do you need?
So you will either shift your house locally within Noida or you may need to move from Noida to Gurgaon or Gwalior. When you are shifting your house locally, it's called local home shifting and you may need the services of a movers and packers who specialize in local shifting.
But if you plan to move from Noida to Gwalior or any other city which is comparatively far from Noida, then that's called as Domestic (long distance home shifting) and you need the services of a reliable movers and packers company who specialize in handling long distance home shifting assignments.
Both local and domestic home shifting services are offered by movers and packers companies, but the only difference is that the movers and packers who offer domestic shifting services usually have a larger network and presence.
So when you are moving to Gwalior, the movers and packers agency you are working with should essentially have a branch or an associate in Gwalior who will take care of unloading and other value added services as they may have agreed.
With that in mind, you should take a call and decide whether you need local movers and packers or one who offer long distance home shifting services in Noida.
Once you have decided on that, rest of the process is pretty much the same and we will check that in following paragraphs.
11 things to remember for hassle free home shifting in Noida
Home shifting is not complicated in general unless you make it so. All that you have to do is to book professional Packers Movers Company and you are sorted. But it becomes problematic when you take things for granted and don't really feel the need to do the basic checks before booking a service.
So here's how to book a service and how to do basic checks before booking a movers and packers in Noida;
Start by asking for references from friends and colleagues.
Search for local or domestic movers packers companies depending on what kind of home shifting services do you need.
Get written quotations and understand everything clearly.
Ask about the quality of packing materials and packing itself.
Check background of the company and ask about unloading services. Very important for long distance shifting needs.
Ask for contact details of the supervisor at loading point and key contact at unloading point.
Check for licenses and papers to be double sure.
Always declare true worth of goods and insure them accordingly
Understand clearly when claims can be made and role of movers in getting it settled.
Ensure there are no hidden costs involved what so ever.
Insist on making part payment – certain percentage as advance on the date of moving and remaining after receiving goods.
Apart from this, always be practical and use your best judgement before booking a service. Remember, cheap is not always cheap and it may cost you even more. So pay attention when evaluating and booking movers for local or domestic home shifting services in Noida, Uttar Pradesh.
You may like to check this compilation of 75 packing and moving tips to know even more about what else matters during home shifting in India.
Over to you
Home shifting is not complicated, unless you complicate it yourself. Start your search early, compare movers and packers and evaluate them well before booking.
But finding that suitable match may sound complicated and if that's the case, we can help you get best offers for home shifting services in Noida from handpicked movers and packers companies who are available in Noida. ServiceSutra can be used for home shifting, storage, car transportation and other services across all of the major cities in India.
Hope you won't get stressed when you have to relocate your house in Noida or elsewhere in India. If you liked this post then feel free to share with your friends and colleagues who may benefit.