I am glad to write this post, because I have spent fair amount of time in Bangalore and Pune both. Yesterday only my cousin brother was asking me because he has to relocate to Bangalore or Pune and he has got the liberty to choose. He is based in Kolkata and has almost lived entire life here. This job transfer is inevitable but he has choice to live in Bangalore or Pune.
If you are also planning to relocate and feel like know both Bangalore and Pune in detail then this post is for you. Which is a better city to live in Bangalore or Pune is really a difficult one. Both Bangalore and Pune are great cities to live in India with their own advantages and drawbacks. Since I have spent fair amount of time in both these cities, let me give you a better perspective and help you take a call.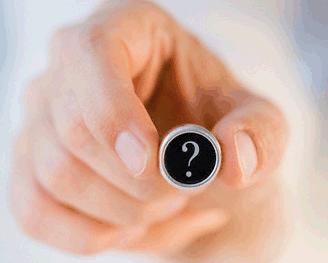 So which city is better to live in Bangalore or Pune?
Before we get into the details, let me tell you one thing very clearly that this post is not an official rating and hence should be treated like a general observation of someone who have stayed and experienced both Bangalore and Pune. Both Bangalore and Pune are hi-tech cities and probably the best places to live in India.
Let's dive deeper and explore both Bangalore and Pune.
How is it to live in Bangalore?
Everybody knows Bangalore is known as garden city. Besides that it is well known for its facilities as well. Now the question is does Bangalore have all those facilities that are needed to attract an Engineer? Let's just find out what are the positive and negative points of Bangalore. First we will focus on the positive.
Home of software companies: Bangalore virtually has everything. You name it Bangalore has it. Some of the renowned software companies have their fair amount of existence in Bangalore. You can also find startup here as well. Both can provide you the bigger salary than any company in India.  And the best part is you can easily switch on to one job to another.
Weather: The best part of Bangalore is its weather; it is neither too cold nor too hot. You will not find such pleasant weather in the whole country. It remains same through out the year. So you won't quite feel the exhaustion of work there.
Night life: Night life is awesome in Bangalore. You will find many pubs, night club there. What I have experienced while staying in Bangalore is no matter when you return at night from club or pubs, you can reach safely to your home. Hence there is no issue with Bangalore as far as night life is concerned.
Food: The food in Bangalore is very unique. If you are not south Indian, then you may struggle initially. With the passage of the time you will certainly cope with it. But the best news is Bangalore is picking up all types of cuisine slowly and steadily.
Great transportation system: Bangalore has a great transportation system. You can avail Metro, Bus, Train, and Auto rickshaw almost from every where. So as far as transportation is concerned it is not an issue in Bangalore.
Located close to some tourist places: You can also avail some tourist places by residing in Bangalore.  You may like to visit coorg, WonderLa, Filmcity, Mysuru, ooty on week ends. Bangalore is not also far away from Goa, Tamil nadu, and Kerala; it is just takes overnight journey to reach there. So you can avail these spots according to your convenient time.
You will face less politics: Bangalore is a place where you will not be knocked down by any dirty politics. I can tell you from my experience that people in Bangalore have superior thought to approach any thing. And they give priority to talent over any thing else.
Helpful people: People in Bangalore are very helpful. I can tell you from my experience; once I was running out of petrol, a stranger came out to help me by giving some petrol. So the people of Bangalore are always there to help you if you get into any trouble.
Knowing local language is always great. And if you don't know the local language, you may face some difficulty initially, but language is not going to be a big issue in bangalore. You can certainly cope with the passage of time, even if you know English.
Drawbacks
You may find Bangalore a bit of expensive to stay compared to the other places in the country.
Traffic is definitely an issue. Expect to get stick in the traffic more the usual.
How is Pune to live in?
Pune is certainly catching up with some of the other places in the country. But has it surpassed Bangalore? Let's see and find out its positive and negative. We will see the positive side first:
Though Pune is not still per with Bangalore but you can find some renowned IT industries here like Infosys, Wipro etc. Pune is renowned for designing teaching and research. But in terms of work, Pune is far behind than Bangalore. But one has to appreciate Pune's journey from pensioner's town to bustling IT hub.
Communication is not the problem: Unlike Bangalore, you would not face any issue with the language here. You would come across here Marathi people who can speak in Hindi. So in terms of the language, you will have no issue here.
Weather: Like in Bangalore you will also enjoy here good pleasant weather. But temperature drops severely in the winter due to the existence of Mountain. But over all you will experience a good pleasant weather in Pune.
Transportation: Though Pune still doesn't have the services of Metro but it is scheduled to be completed by 2021. Barring that, Pune is equipped with all kinds of transportation like Bus, Auto, and Train. Since we are talking about the transportation, I must say Pune's life has evolved since the time Mumbai-Pune express high way came in to the existence.
Food: As far as Pune is concerned food is not an issue. You would get all kind of cuisine here in Pune. And compare to Bangalore you would get food in very cheap rate. You can get some of the very best restaurants in Pune likes of Malaka Spice, Terttulia, Stone water grill etc.
Lot cheaper then Bangalore: It is actually a fact the cost of living in Pune is much lower than Bangalore. For an instance, if you want to take a flat in Bangalore by rent then you would have to pay deposit for the 12months but in Pune you just have to pay deposit for 3 months. So you can make an idea from that the cost of living in Pune.
Nightlife: Like Bangalore Pune has also a great night life. Some of the pubs remain open till the Dawn.  Some of them are Que bar, Miami, Le Meridian etc. Apart from the pub you can also hang out entire night at a café like Coffee day at chandni chowk , CCD at Ginger Pimpri etc.
Tourist spot: Like Bangalore, Pune has many spots to visit. The city is full of historical places, monuments and naturally beautiful places. You may like to visit Dehu Temple, Shaniwar wada, Bund garden, Aga khan palace, Mulshi Lake and Dham etc on the week ends to find out Pune's heritage.
Academic facility: Pune is very good in education. In fact country's first PM Jawaharlal Nehru went on to say that Pune is the Oxford of the east. Apart from having good quality academic intuitions, Pune is the major location for training and recruitment of Japanese language teachers. German and French are the other two languages that have been taught in Pune.
Drawbacks
Being an engineer you would only find Branded companies; no such startup like in Bangalore.
And like in Bangalore you would stick in to the traffic more then the usual.
Conclusion
Both Bangalore and Pune are probably the best cities to live in with its own set of advantages and disadvantages and you can select a city you want to live in as per your specific needs and preferences. If you are used living in metro like city then may be the Bangalore would suit you better than Pune. But if you are looking to stay in a city that is not so big and still developing then Pune should work well. The cost of living in Bangalore is little more than Pune but Bangalore probably offers more opportunity if you are in IT sector. And when you get better opportunities, then you can make everything up very easily.