Movers and packers companies can be of great help when you want to move your household goods or want to store some of the household materials safely in a warehousing facility, while moving remaining of the goods. Fortunately, you can find hundreds of movers and packers companies in major cities like Delhi, Mumbai, Pune, Kolkata, Bangalore or Hyderabad for moving and storage needs. But do you really think you will be able to trust any of these movers and packers without doing adequate research such as:
Background of the moving company
Rates of shifting or storage services
Behavior and friendliness of the staff
Promptness of customer service and so on?
No, I think. Home shifting or storage services are way more complicated than what you have thought. It's a complicated process because there are many parties involved in it such as labor, trucking company, insurance company, associates of movers who will handle unloading in case they don't have their own presence. When such is the complexity, you naturally have to sure about which company you are dealing with.
It's great that you have decided to hire a professionally trained and expert movers and packers company for moving or storage needs. But you ought to be fully satisfied and sure about the credential and expertise of such service provider that you are going to hire.
In this post, I am going to give you a good overview of what to do and how to hire movers and packers companies in India for moving or storage of household goods and articles. We'll be talking about do and don'ts and also try to understand what specific tasks need your special attention while hiring movers and packers for home shifting or warehousing services.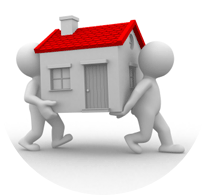 So are you ready to explore? Let's go then.
Here's how to hire movers and packers in India
Before we dive deeper, let me tell you one basic thing. There are different kind of moving companies who offer moving and storage services. Some of them may have specialization in domestic shifting; other may have specialization in local shifting and storage. Some of these moving companies may have expertise and resources to handle all of the above services and more like pet relocation, car transportation, garden plants moving, office shifting and much more.
But there is another truth about this industry – mushroom companies who would popup in one season and vanish in another. Such relocation companies are started by newbie's who assume they can handle it all and make lots of money. Some of them even succeed, but other close the shop next season.
The biggest challenge for innocent consumers is to get rid of such shady and average moving companies and deal with a mover who is established and that too after adequate research and verification.
One should better avoid average moving companies and should not hire a mover blindly.
So what is to be done to find the best movers and packers for packing and moving of household goods, storage and warehousing services or for office shifting or car transportation?
Here's what is to be done and how.
Reliability of movers and packers in India
Can you really trust a mover and packers with all your household goods unless you are sure that they are reliable and that your household goods whether it's for moving or storage is in safe hands? I won't. I would ensure by every mean that the company I am going to deal with is reliable.
No excuse is going to work here. You ought to ensure from your level that the company is reliable and can be trusted up on. Who knows a moving company started today will remain in business next year? What would happen if you have stored your goods with them for 2 years? How would you find them or they would find you if you have moved for 2 years and staying in the USA or UK?
I think reliability check should be placed on top of the list of things to be done when hiring movers and packers companies in India. There is hardly any regulation specifically for movers and packers companies. They follow same kind of regulations like;
Trade license or establishment license from the municipality
Incorporation if it's a private limited company
Service tax registration since it's a service industry.
PAN Card and bank account in the name of the company
Even if one verifies each of these documents properly, you get a sense that the company is registered and that they have a bank account in the name of the company along with other regulatory licenses.
How to check reliability of movers and packers in India?
Reliability of the movers and packers matters a lot. After all you are going to trust them with all of your valuable household goods for moving or for storage. Isn't it really important? Here's how to verify the reliability.
You should retain the Xerox copies of all of the documents of the moving company you are dealing with and verify the accuracy with the original ones.
Do physical verification of address of the movers and packers companies yourself, it's easier and it should give you the confidence to go ahead with the movers.
If a company is private limited, make sure to ask for copies of incorporation certificates and verify the same at the website of MCA Govt of India.
Check their website and verify the testimony and reviews of the moving company online and offline to be double sure about their service and credibility.
When possible ask for references of past customers and speak to them yourself to verify their testimony.
Honestly, you should understand that business get closed some time and that okay. But the responsibility lies with you to ensure that your goods are in safe hands. If you take copies of all of the above business documents, then at least you can locate a company.
Internet is full of complains of bad service from movers and packers companies; some of them may be fake but other ones are real. Do check them and make use of it. A little bit of awareness and attention to details can save you from hell lots of hassles in case anything goes wrong.
I am not trying to paint all of the movers and packers companies with same brush. All that I am trying to say there are good companies and so are the bad ones. The challenge lies in finding the good ones and verifying everything yourself.
Affordability of Movers and Packers in India
Credibility and affordability are two of the most important concerned that you may have. We have already discussed about credibility and how to find credible movers and packers.
But affordability is equally important. Different movers and packers companies may cost differently, eve for the same assignment of packing or storage. Obviously you know that there is no fixed rate in service industry. Since every relocation assignment is unique, cost is bound to vary – hence no fixed rates for moving and storage services.
But when such is the situation, how do you find a movers and packers company who is affordable according to your circumstances?
It's possible and here's how you can find one.
Compare multiple Movers and Packers
Comparing multiple movers and packers can help you in many ways; It helps you understand the process from different perspective and also give you fair enough idea on cost of relocation or storage of goods. After all one does not relocate every month and rates of services might have changed a lot since you moved your house last time 3 years ago.
To begin with, you should approach three or four different movers and packers companies. You can obviously find them on the internet, but it would better if you talk to your friends, colleagues or HR manager for help. They may recommend movers and packers to you.
You may also post your moving or storage requirements here to receive calls and offers from trusted movers and packers companies in your city. But whichever mechanism you choose to find movers and packers you should never trust them blindly. Make sure to do the background check as discussed in step one above.
Send them your inventory list and ask them to conduct a free survey to get real idea of goods that is to be moved or stored. That way they can quote you accurately and you can avoid future disputes. It's common for a mover to claim more charges because you forgot to mention a couple of goods during your first interaction with the mover.
Take quotation from all of them so that you can evaluate and explore all of the options available and choose the best after evaluating everything to your satisfaction.
Negotiating with Movers and Packers
There is lots of competition between Movers and Packers companies and you should take benefits of this. Since you are already in talk with multiple moving companies, it makes sense to verify them and if you liked their credentials do negotiate with them. Negotiation should be done logically, but stretching too much may not work. So be practical and find that sweet spot.
If you negotiate properly, there is high chance of cracking a deal by paying less. It's worth trying.
Here's how to not hire a mover
I know this post is getting bigger, but all that we have talked about thus far is what to do. Here's what not to do when hiring movers and packers in India for home shifting, office shifting, car transportation or storage services.
Don't bother to hire a mover in hurry. Plan everything when you have time so that you can verify everything correctly. It's really important especially in case of long distance move, car transportation or for storage services.
Don't hire a mover without adequate research.
Don't get attracted towards moving companies offering you unbelievable rates for shifting or storage services. Chances are they will ask for money later on.
Don't pay in cash or in full. Always pay by cheque and workout part payment terms.
Always follow the principle of balancing between credible and cost effective movers and packers companies.
Over to you
At the time of moving your house, you will be experiencing lots of excitement and happiness of moving to a new place, sadness of leaving your old home, irritation of looking after so many things and many more such emotions. It's a bit complicated
Finding a well placed and networked moving company is just the beginning of the process, but if you get it right, the rest of the process is going to be as smooth. Here's what you should know before hiring a movers and packers in India.
So be practical, spend some time and plan everything properly and choose the best service provider for the job.
How do you hire movers and packers in India? Any specific precaution you would like to share here?