Are you looking for movers and packers services for home shifting in Hyderabad? Finding a reliable and cost effective movers and packers for home shifting in Hyderabad is much easier today when you know how and where to look for them. There are many relocation companies in Hyderabad and Secunderabad and most of them offer both local and long distance home shifting in Hyderabad and Secunderabad. But booking these movers and packers companies randomly may not be a good idea.
Why you may ask. Because finding movers is not difficult for they are available in huge number. But finding a movers and packers agency that offers cost effective and safe home shifting service is difficult. Whether you are relocating locally within Hyderabad or moving from Hyderabad to a different city, safety, cost and timely delivery of goods are the key concern. Isn't it?
I have worked with over hundred movers and packers companies from Hyderabad, Secunderabad and other major cities in India and know the industry well. And I want to help you find best and most reliable movers and packers agencies for home shifting in Hyderabad.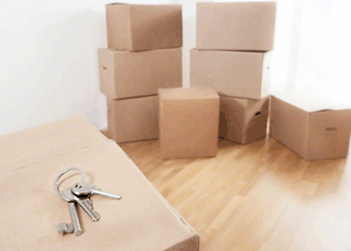 Ways to find cost effective movers for home shifting in Hyderabad
There may be many ways to find movers and packers for home shifting in Hyderabad; you can search for movers on Google, look for them on facebook, linkedin and other such search and social networking platforms. There are other exclusive platforms like ServiceSutra where you get to compare rates from handpicked and human verified movers for home shifting in Hyderabad and elsewhere in India.
Irrespective of the way you look for movers, there are a smart ways to find movers for local and long distance home shifting in Hyderabad. In fact you can apply these tips when finding movers for other services such as vehicle shifting, household storage, pet relocation etc.
Look for movers who are closer to your place
Many of us would consider to book movers for home shifting in Hyderabad irrespective of where exactly they are based in Hyderabad. And that's okay too, especially when it's a long distance moving. But when you are planning to locate locally within Hyderabad, finding a mover who is nearby is always better. Similarly if you are looking to avail storage and warehousing service to keep your household articles in Hyderabad, look for a warehouse that's closer to your house in Hyderabad.
Look for movers who are flexible
There are no right and wrong ways to judge a mover, but for sure it helps when you get hold of mover for home shifting in Hyderabad who is a little flexible with their approach. Home shifting is said to be a complicated thing and rightly so. There will be so many stuffs large and small and what if the mover starts over charging you because you did not show him this or that? That would be terrible and hence it better to know about their flexibility of handling a couple of odd items which may not be in the list of initial inventory you shown them for quotation. Make it clear in the first place that there may be a couple of smaller items and that they have already included that in the quotation.
Look for flexible payment terms
There are a few movers I know who are very flexible with regard to payments. They will be happy to accept payments by cheque and in the name of their business. They won't insist on 50% advance when you confirm them and remaining on the day of packing and post delivery. It's true that different relocation companies have different payment terms, but you should look for one who is flexible. What if you pay the advance and they don't turn up on the scheduled date and time for packing? You should negotiate a term that when they will come over, they will take certain percentage and remaining after packing or delivery whichever works well for you.
Compare movers before booking
Finally, it's always wise to compare a couple of movers and packers before booking for home shifting in Hyderabad or elsewhere. As you know rates are not fixed, it makes sense to get quotations from a few of them and then after evaluating everything you hire a service. That way you can be sure of not paying more for home shifting in Hyderabad and you know that you have chosen the best possible movers among the available options.
Summary
When you are looking for movers for local home shifting in Hyderabad or car carrier for vehicle transportation from Hyderabad to other cities, just remember there are plenty of options out there. You can find them on Google and other social website or on platforms like ServiceSutra but never just take them on their face value.
Always compare a few movers and understand their terms of services and quotations. What is included and what's not, what they are charging for which service and all. That's the only way to ensure you have not paid more and hired truly reliable and cost effective movers for home shifting in Hyderabad.