You have been handed an official letter that you have to move to a new town. Or maybe it is just that you want to move to a new place to start things afresh in your life and look forward to new dreams. Now suddenly you realize that it is not only you that will be moving. Through the years you have grown at a place along with a lot of stuff and you just cannot abandon them because you have become dependent on the same.
So, here comes the nightmare. Household packing and moving is not going to be so easy. You need to take time and arrange different types of packing materials to pack these household goods. Then find labor or a helping hand and a cargo truck or a mini truck. All of the packed goods need to be loaded on to the truck so that it can be moved and obviously you can't do it all alone.
Household packing is one of the most essential but complicated thing to do, especially if you are doing it for the first time. Proper packing is a must if you don't want to take chances. There are various types of items in a house from fragile to not so fragile, smaller size shoe racks to large king size bed.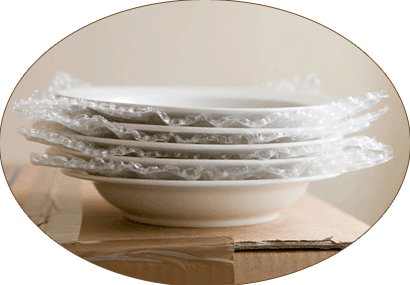 Obviously, you can hire a packing and moving company to get rid of all of these tasks so that you don't have to sweat it out. But if in case you would like to give it a try, then this post is for you. I am sharing some of the most essential and basic packing tips to help you pack all types of household goods for safe and sound relocation. These tips will help you get through the packing nightmare.
Plan your items
Make a list of the items that you think you have to take along with you. There will be plenty of these items and so you need to write each one down. Right when you make it, you will find that there will be items that can be left out. There. Already half of your hard work is managed.
Get the packing materials
Take a look at the size of the items and their number. Accordingly start gathering items available in the local market. Towels, plastics, cartons- go around your neighborhood. Surely, they will find something that is of no use to them, if they are not mean enough.
For the electronic appliances, they have their own carton. If you have retained them you are wise.
But do not waste your money on buying stuff which will not be of any use to you later like bubble wraps etc.
Cover up the fragile items
Before you begin packing the bulk items, give your maximum time on the fragile items because they will take the maximum care to be packed. Gather cushioned stuff as much as possible because your crockery will rock to pieces otherwise. The flat items like plates and dishes should be kept on their edges. The bowls can be put one upon the other, obviously with a lot of padding.
Use towels, crumpled paper padding in every carton where you are to put fragile items and provide padding in such a way that they do not move while on the move. If you are not confident enough, call up a reliable packers and movers company and they have just the right equipments.
Enlist items that you want to be shifted to warehouse
The basic principle is list it out and then gather the necessary items and get to packing. I would suggest leave out the extremely bulky items to be taken care of by the professional help.
Pack up the items the important documents yourself
Important files and documents should be retained by you. Pack them well so that no important paper slips out of your hand.
Important books should be kept on their faces and not on their binds. This could damage the binding otherwise.
Take the help of your friends and relatives
If neighbors are reliable enough, then you can go seek their help. Other than that, you always have friends to help you out. Include your family in the process while you direct them on how to pack the stuff. It will be a lot fun and such a tedious task will also look very light.
Conclusion
Planning is the key thing in packing. Step by step if you approach this problem, you will find it getting done with much less hassle than you had expected.
And professional help is always there in case you are unable to do it yourself. Best thing about hiring a moving company is that you don't have to put your head in everything and secondly they have the required expertise to handle it all smoothly and safely.