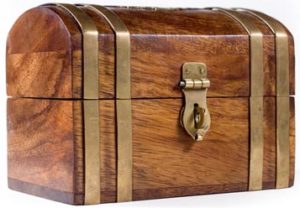 You may have to relocate temporarily for various reasons. You may have to relocate for a few months on a temporary job assignment, or you may have to relocate while constructing your own house, or to take care of your parents; there could be many reasons literally. And one of the toughest call that you have to make is to how, and what to pack for temporary relocation. You may feel the need to have a packing list for short term relocation. And if you are relocating temporarily, and wondering about what to pack and how, then here's the post worth reading. In this post, I am going to help you pack for a temporary relocation.
Since you plan to move temporarily, you don't need to pack everything, rather you should be packing just the essentials as per your lifestyle and needs. For instance, there is no point moving the entire kitchen utensils, you can do with just a few essential items or without anything for the kitchen, in case you are moving to a place with a furnished home. So it all depends on where you are moving to and for how long, and accordingly you can pack for the move.
Packing list for temporary relocation
Packing things can easily take longer than expected, especially so when you are packing an overly crowded house. When things are not well organized, you will get stuck and not know where to start and that's where preparing a packing list can help immensely.
The packing list for temporary or the short term move should be prepared quite carefully. Depending on the duration of your move and where you are moving to, you can sort-out the packing list. Having such packing list for short term move can help you avoid the hassle of packing, moving and handling of items that you can do without.
Here's a quick and simple packing list that you can use for temporary relocation;
Sort out the packing list
This is the first basic step before you start packing for short term move. In this packing list, you must jot down the most important items that you wish to take with you. It's a good idea to consider the duration of your stay, number of days left for packing, list of things that you can pack and move etc. If you are planning for DIY, then also you need a superior master plan. But having a list is essential Do not trust your brain during this time; do not feel confident that you will remember everything. Instead, just write down the points in your diary.
Screen the objects
The screening and proper selection of the essential objects is another significant task. You must first identify the items and then pack them. You will pack the things which you will need very frequently, almost every day, without which you cannot spend your day. For example, the chargers for your laptop and mobile, the essential garments, medicines and toiletries, few DVDs or your pen drive and hard drive etc are some of the must-take things, even in case of a temporary move.
Determine the climate
What is the climatic condition at your new place. If the place is too hot or cold, then accordingly you must pack the garments. You must have a clear idea about the place you're moving to, before you actually reach with your entire luggage. Different location and climate require different kind of strategy and hence you need to pack accordingly.
Things you do not need to pack
There are certain things that you do not need to pack even though you will need them there. The things which are available in your new place can be removed from your packed bags. You do not have to increase the luggage by packing those things. You can get them there. So it is important that you know the place before moving there, this is applicable for both long term and short term move.
Toiletries and medicines
It is better to carry these things with you even if you can get them in your new place. Pack these items properly so that the things do not get spilled destroying all the other items.
Plan storage facilities
If you are leaving your home temporarily for few months, then it is better to avail storage facilities. In storage facilities like warehouses, your goods will be safe and secure. The tight security is there in these places, and your valuable possessions can be saved from thieves and robbers.
There are many packers and movers in your city who can provide you prefect storage and warehousing facilities. But make sure that you have the insurance cover for all the stored goods, because prevention is always better than cure.
Over to you
The best way to pack for temporary relocation is to prepare a packing list and jot down the most essential items you need. Consider the duration of your stay, climate, location etc while preparing the packing list. The things that you must pack for a short term move must be important to you. Knowing about the things you can find at the destination will also help you immensely. So if you are getting a furnished accommodation, there is no point carrying those domestic items. Similarly, there is no point moving the valuables like jewellery etc. Packing for a short term move or relocation will be much easier when you consider these small little things. Hope you have got something to get started with the packing for the temporary move.
What else do you think one should consider while packing for temporary relocation?